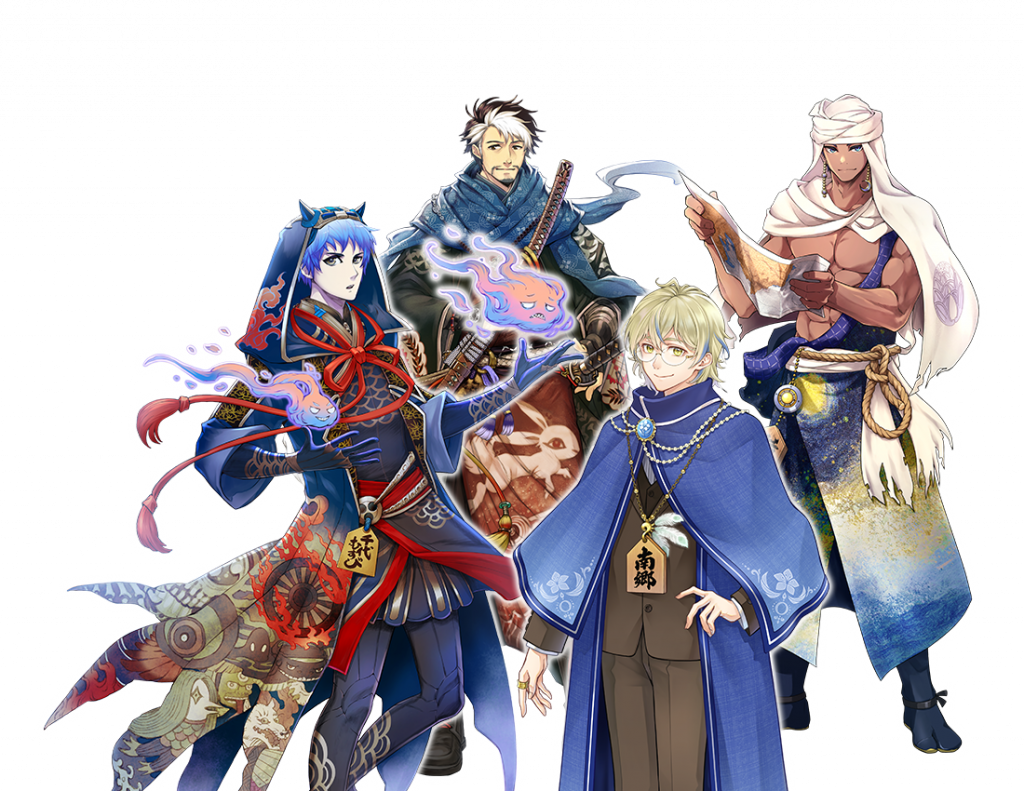 Anime Characters are Saving the Japanese Sake Industry
Bandai Namco Entertainment is helping to revive Japan's declining sake brewing industry by employing an army of new anime characters.
Japan's domestic market for Japanese sake or rice wine has been in decline for the past half-century.
A group of 37 sake breweries have teamed up with video game publisher Bandai Namco Entertainment to develop original anime characters to represent their brands.
Their campaign is surprisingly comprehensive and has become the latest example of how anime can be leveraged to rejuvenate declining brands in Japan.
Anime Characters Tapped to Revive the Industry
Japanese advertisers have been using anime to sell a wide variety of products for years, but lately this trend seems to be shifting into overdrive. Fully integrated media campaigns with elaborate structure aim to tell their brand story by personifying their product line into an array of vibrant anime characters. The latest industry to get a complete overhaul is the market for Japanese sake or rice wine, which is known as nihonshu in Japanese (日本酒).
Long-term Decline of the Domestic Japanese Sake Market
Despite steadily increasing interest in Hong Kong, mainland China, the U.S, Taiwan, and Singapore, the domestic market for Japanese sake has been in decline for almost a half-century. Its once dominant market share has been attacked by beer and whiskey since the 1970s. Domestic consumption peaked way back in 1973 at 17 million kiloliters produced, but by 2020 only 420,000 kiloliters of sake were brewed annually in Japan.
Considering that sake occupies a unique cultural position as one of the pillars of the Japanese spirits industry, something had to be done.
Bandai Namco Entertainment Develops Japanese Sake Anime
37 concerned brewers (among almost 1,400 across the country) have teamed up with multinational video game publisher Bandai Namco Entertainment to develop a project to breathe new life into the moribund sake market by personifying actual brands with original anime characters.

The campaign is called "Shinshu-no-Takeru, Miki-no-Mikoto." It means "Sake Offered to the Gods." The catchphrase of the campaign is "You can drink your favorite sake!"
This is definitely not a "one-and-done" approach.  While the initial campaign dates from 2018, the Miki-no-Mikoto Project really started coming into its own in 2020. The sponsors of this campaign have added many more characters to build out the franchise. They are now going all in to get consumers to quaff down their favorite sake while being entertained with an extensive cast of characters across various media channels.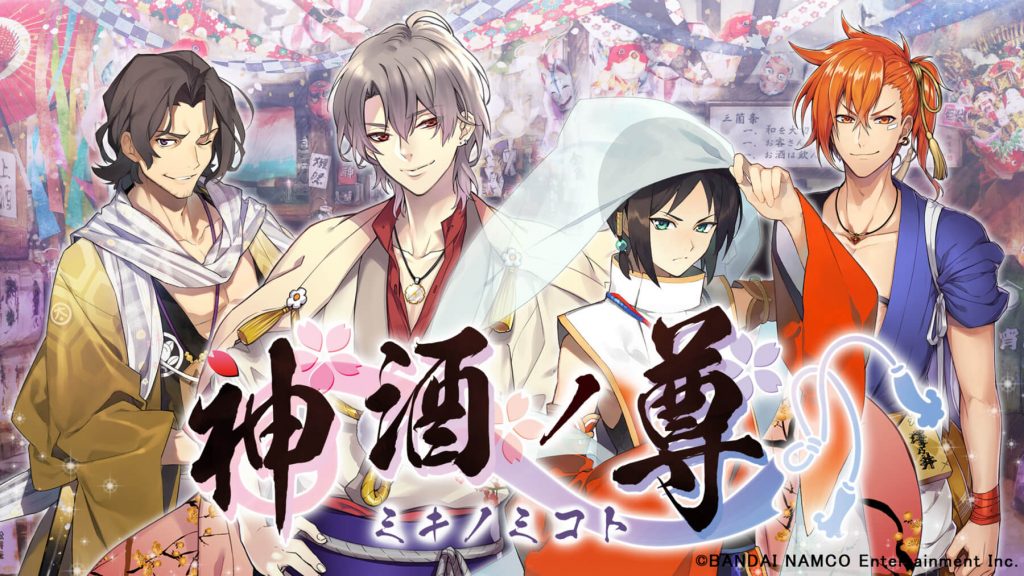 There are traditional anime short stories and comic books, a high-value production video app featuring professional voice actors, an official Twitter account along with widespread promotion of the hashtag "mikimiko" (#みきみこ in Japanese), complete coverage on the YouTube channel 876TV, and a comprehensive website for the whole project.  For the time being, the website has only been produced in Japanese, but the captions for each section do appear in English.
Some of the characters are even starting to appear on the labels for sake, too.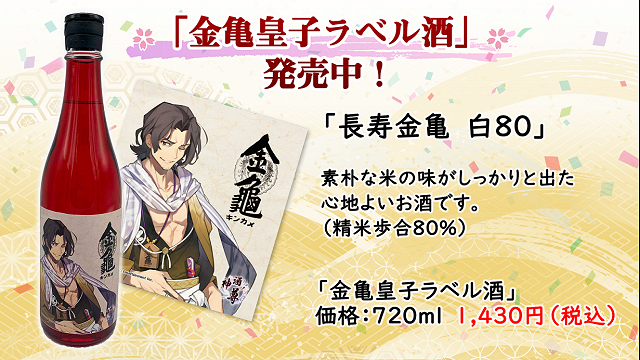 Bandai Namco Entertainment suggests choosing a character to support based on your favorite brand or to take the opposite approach and first find a character that you like and then checking out the brand of sake that they represent. The main purpose is to reach a younger group of consumers who like anime by adding an element of fun into the traditional and sometimes confusing world of Japanese sake.
Let's meet a few of the main characters.
Japanese Sake Anime Is Led by Hiroki Takahashi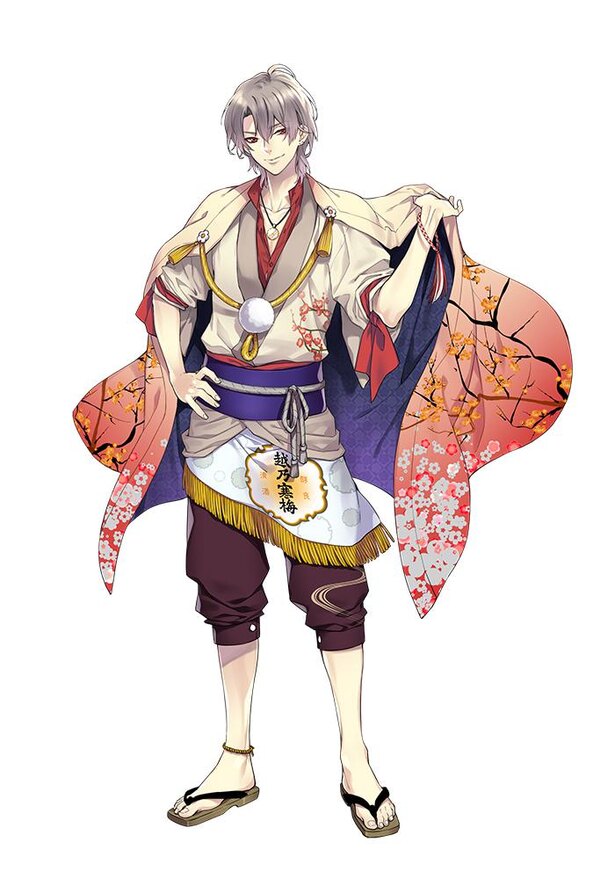 Hiroki Takahashi (高橋広樹) is the leader of the project. Although it probably has more to do with the amount of funding that his sponsor provides, Takahashi is revered as an accomplished cook who "takes care of his people."

Takahashi is the creation of the anime illustrator Suzuka Oda. He hails from the fictional "Yo-no-Machi" in Niigata Prefecture and represents the Ishimoto Sake Brewery (https://koshinokanbai.com/), which is also based in Niigata on the Sea of Japan. Their main brand is called Koshi-no-Kanbai which the brewer describes,
Koshi-no-Kanbai is made in the heart of Niigata, the most renowned sake-producing region in all of Japan. The pristinely cold, snowy winters contribute to making this the idea environment for craft sake brewing, and the history and culture of the region define its character and terroir.
While this marketing fluffery may earn them a few points, the Ishimoto Sake Brewery probably needs Takahashi to appeal to a younger segment of potential customers.
We know quite a bit about him. Takahashi is 178 cm (5' 10") tall, was born on November 16 (must be of "a certain age," as no year is provided), loves to cook, and is a particular fan of cold tofu and grilled salmon. Takahashi reportedly likes to have fun with everyone, but he also has a lonely side. Thus, he does not like to be alone and prefers to eat with others. Imagine that! Takahashi probably likes to get together with his friends along with a never-ending supply of his own brand of Japanese sake, too.
While there seem to be quite a few guys on the roster, there are also a few female characters.
Meet Ryohei Arai
Ryohei Arai comes from a distinguished family and is a well-mannered young woman. As a result, she prefers elegant pleasures and dislikes vulgar things.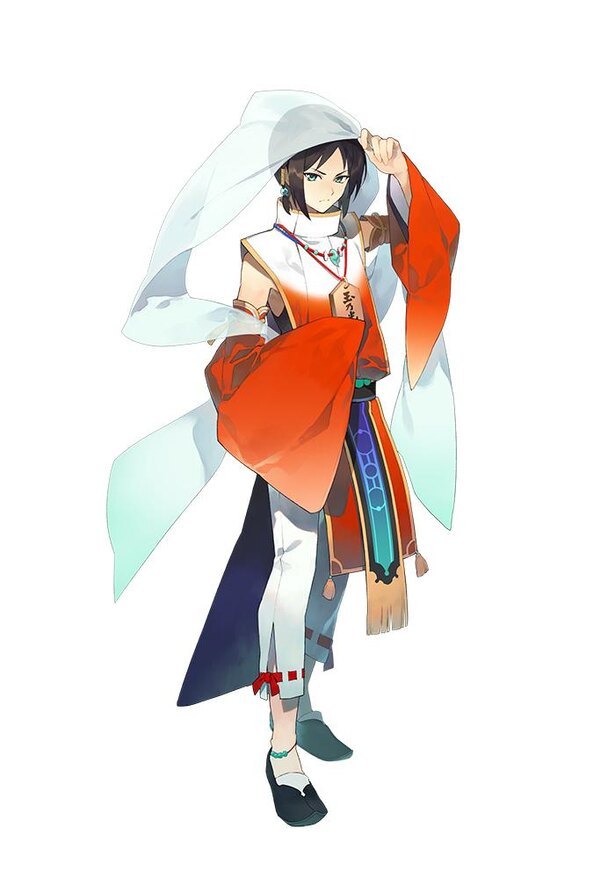 Standing 168 cm tall (5' 6"), Arai was born in the fictional town of "No-no-Machi" in Kyoto Prefecture. She likes to play the Japanese koto, and her favorite food is fresh sashimi.  It goes, undoubtedly, particularly well will the sake brewed by her sponsor, the Tamanohikari Shuzo Company of Kyoto, which has been in the business since 1673 (Tamanohikari Sake Official Site).  She was born on November 10 (but probably not in the 17th century).
Watch out for the Giant Daiki Hamano from Hokkaido
Hailing from the far north, Daiki Hamano towers over the other characters at 190 cm (6' 3").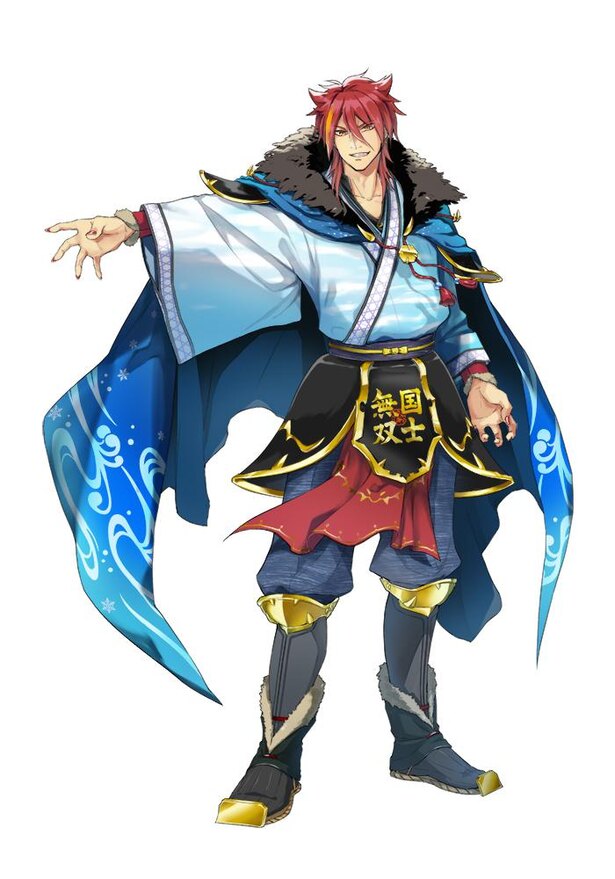 His illustrator (more like a publicist) characterized Hamano,
A man among men with a strong sense of honor. There is no end to the number of people who want to become his apprentice because he has a wolf at his side. His popularity is also due to the fact that he is generous and treats all those who adore him as family. He usually hangs out with wolves in the mountains inside and outside of Yayoi Town.
Hamano is a runner and apparently enjoys high-grade wagyu beef with rock salt.
This manly, rugged character represents the Takasago Brewery of Asahikawa, Hokkaido, where the average low temperature in the depth of the winter is only -13°C (8.6°F).  Thus, to keep warm, Hamano probably prefers to drink his sake hot or atsukan in Japanese (熱燗).
Receptive Fans
Although other markets may not be quite as receptive to the Miki-no-Mikoto Project to deploy anime characters to pitch Japanese sake, in Japan this approach seems to be working.
Hiroyuki Kon, a self-professed lover of Japanese sake tweeted on Christmas Eve,
The Miki-no-Mikoto Project suggested for me to buy a bottle of sake at the store and (by anime characters) on TV. Thank you the recommendations.
Her admission was retweeted many times over–including by the official Twitter account for the campaign.  It is typical of the positive response that Japanese anime characters who personify individual brands of sake are receiving throughout the country.
---
Time will tell if the 37 anime characters of the Miki-no-Mikoto Project will, in fact, be able to reverse the long-term decline of the domestic sake market in Japan.  They collectively represent an impressive attempt to restore this industry to its former glory.  At the very least, the approach of Bandai Namco Entertainment to lend their marketing talent to one of Japan's most traditional industries may be a harbinger of how anime can be leveraged to resurrect other tired brands.
---
Links to Sources: https://www.walkerplus.com/trend/matome/article/1002124/ and https://tokyoesque.com/japans-sake-market/.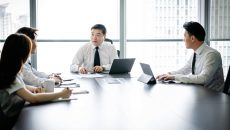 It's an abbreviation of a longer, more formal proverb that roughly translates as "preaching to the choir."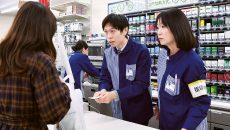 Sometimes the customer is NOT always right. A little compassion can go a long way toward maintaining civility during the global pandemic.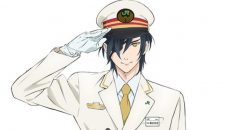 Mild-mannered station masters transform into flamboyant anime characters when off-duty.
Menu