Designed by visionary artist Hidetomo Kimura, the Art Aquarium in Nihonbashi, Tokyo is his latest project aimed at celebrating the beauty of Goldfish and Koi carp. Goldfish have been popular in Japan for hundreds of years and are intrinsically woven into the culture. If you're looking for an excellent way to enjoy contemporary art mixed with the grace and animation of nature, there's certainly no better way to do so.
Watch Our Video Here:
Overview
Art Aquarium Museum in Nihonbashi, Tokyo, is an art project lead by Hidetoshi Kimura, featuring 30,000 goldfish and hundreds of koi carps in 2,300 sqm space. Art Aquarium was permanently opened on August 28th, 2020, after it's been held as temporary exhibitions every year since 1997.
More than 10 million people in total have visited the special exhibitions, and it's already gathering a lot of attention and visitors since its official opening last month.
The Art Aquarium is the vision of artist Hidetomo Kimura, who sees fish as living works of art. In this exhibit, Kimura aims to combine the beauty of nature with the elegance and spectacle often associated with art. Kimura thinks that Koi fish and goldfish, especially, are an integral part of Japanese waterscapes. 
History of Goldfish (Kingyo) in Japan
It is generally believed that goldfish were introduced to Japan from China in 1502, during the middle of the Muromachi period but were mostly owned as exotic pets of aristocrats. Their popularity boomed during the Edo Era, and have remained a big hit amongst Japanese people ever since.
Zen Aquarium
Right next to the entrance, we were welcomed by the Zen Aquarium, which is based around the concept of "Moving Japanese Paintings." Goldfish appear quite often in traditional Japanese art, but seeing them come to life like this is undoubtedly a unique experience and elevates the definition of what might be considered as 'art.'
Oiran and Super Oiran (花魁)
In the next room is the biggest display in the Art Aquarium. Named 'Super Oiran', it features an enormous, ornate goldfish bowl in the center, surrounded by 17 smaller tanks, in total housing as many as 3,000 goldfish.
The term "Oiran" (花魁) was used mainly during the Edo Period and referred to highly sought after courtesans who were well known for their beauty and social status. This area seeks to recreate the image of its allure and grace.
Sekitei-rium (石庭)
Up next is the area called Sekitei, which means 'rock-garden' in Japanese. Unlike traditional rock-gardens in Japan that do not use water, these tanks represent large stones with goldfish swimming inside, which expresses a completely new style of the rock gardens or Sekitei in Japan.
Located in amongst these glass stones is perhaps an even more impressive glass lantern, making its shapes from those found at Shinto Shrines all across the country.
Kingyo-hinpyo (金魚品評)
After the first few rooms of utter extravagance, you'll find your self in a small corridor entitled, 'Kingyo Hinpyou.' The simplicity here is a stark contrast to the other displays seen so far, but these were arguably the best tanks for viewing goldfish up close, with an utterly unobstructed view. There are no lids on top of the tanks, which allows you to enjoy viewing from both horizontal and vertical perspectives.
Earth Aquarium
Earth Aquarium is a perfectly spherical tank that takes inspiration from our planet. Take a closer look at the glass, and you'll be able to see the map of the world had been etched onto the outer surface. Inhabiting this enormous glass globe is around 30 Koi Carp, which you can see through a cascade of water flowing from the top. To further imitate the Earth, the sphere also rotates slowly, as if it were a planet turning on its axis.
Forest of Goldfish
And finally, you'll make your way into the final area of the aquarium, the Forest of Goldfish. Several cylindrical tanks are scattered throughout the room, like tree trunks. A walk between them, the colors change and pulsate. It's difficult not to feel mesmerized as your senses are overloaded. As you make your way up to the exit on the 2nd floor, you'll also be able to enjoy a broad view of the forest from above.
Overall, The Art Aquarium Museum is an easy recommendation as nice slow paced activity to escape the often overwhelming bustle of Tokyo.
Official Website – Art Aquarium
Location
Japan Pro YouTube Channel
Yasuharu Matsuno
Founder of Japan Insider (Former Ryu Tokyo). Japanese-born entrepreneur. Yasu spent his life around the globe – Japan, Singapore, Switzerland, Australia, and the U.S. He hopes he had more time to play Japanese RPGs. MBA from Columbia University in the City of New York.
Julian Domanski
Born in England, Julian is a writer, videographer & musician living in Tokyo. When he's not drinking copious amounts of English Tea, he can be found studying Japanese or trying to master the surprisingly complex basics of the Jiuta Shamisen.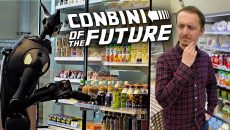 No app required at this novel "conbini" next to Tokyo Station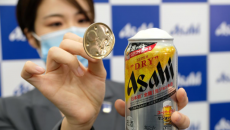 Asashi's newest beer allows drinkers to enjoy the smooth foam of draft beer from the convenience of a can!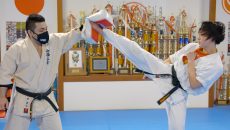 Yuna Mokudai is one of the most promising female karate fighters in Japan. Find out how Yuna trains and practices karate daily…
Menu