Some of us have watched The Crown on Netflix with intense skepticism, while others have used the popular mini-series to learn about the British royal family for the first time. Now that the real Price Philip, the Duke of Edinburgh, whose presence throughout the long-running drama was acutely felt through most episodes, has passed away at the ripe old age of 99, there is renewed interest in the British monarchy and its various and sundry scandals.

But what about the Japanese Imperial Family? For the most part, it seems to be very much "hush, hush." There do not seem to be as many—if any–salacious incidents for the Japanese paparazzi to report. Even if there were something to report, perhaps, due to the fear of being shamed, it seems as though the Japanese press treats the Imperial Family with kid gloves. As a result, the Imperial Household Agency manages to keep a lid on such stories to a much greater degree than is possible in the U.K.

Whenever an outsider is poised to join the Japanese equivalent of "The Firm," the local press goes into overdrive to scrutinize practically every aspect of the background of such a candidate. It has been a while since the last wedding of a member of the Imperial Family. Still, lately, there have been some developments that may help Princess Mako, the eldest niece of Emperor Naruhito, and her fiancé and boyfriend from college, Kei Komuro, finally to be able to get married.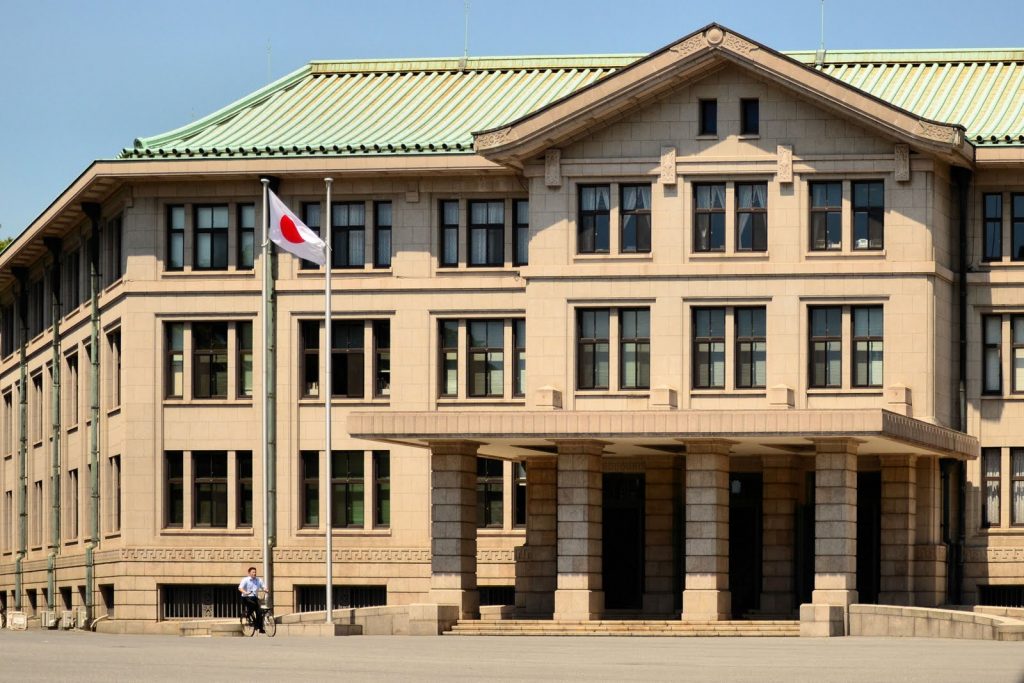 The young couple has been waiting to get the official go-ahead since February 2018. It was at that point when the Imperial Household Agency announced that the planned wedding of Princess Mako and Komuro was put on hold pending an unresolved dispute regarding his mother and her former fiance.
Similar to how Princess Margaret was famously forced to abandon her desire to marry Peter Townsend in 1952, there were plenty of people who figured that the Imperial Household Agency would put the kibosh on Komuro and force Princess Mako to find another suitor. It now appears as though there has, however, been a breakthrough in resolving this longstanding dispute. As a result, the wedding may actually happen. But first…
Background about Japan's Imperial Family
While there are questions about whether the lineage actually extends unbroken quite this far back in history, the official word is that the Japanese Imperial Family can be traced back 126 generations all the way to the legendary Emperor Jimmu.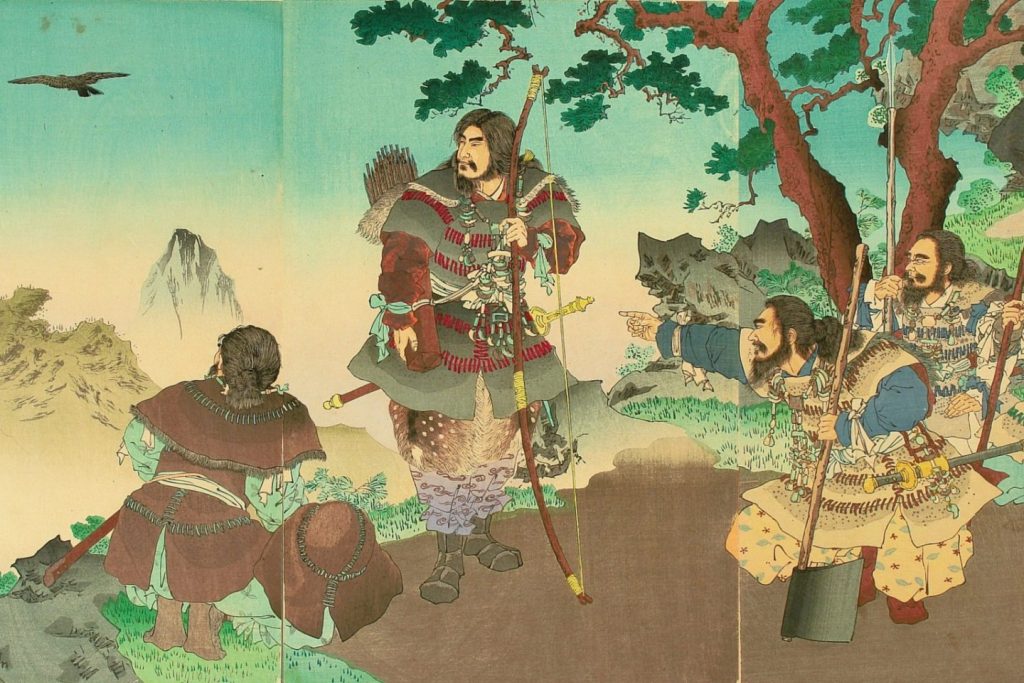 He was supposed to have ascended to the throne on February 11, 660 BC. That would make Japan's Imperial Family the world's oldest monarchy—by far.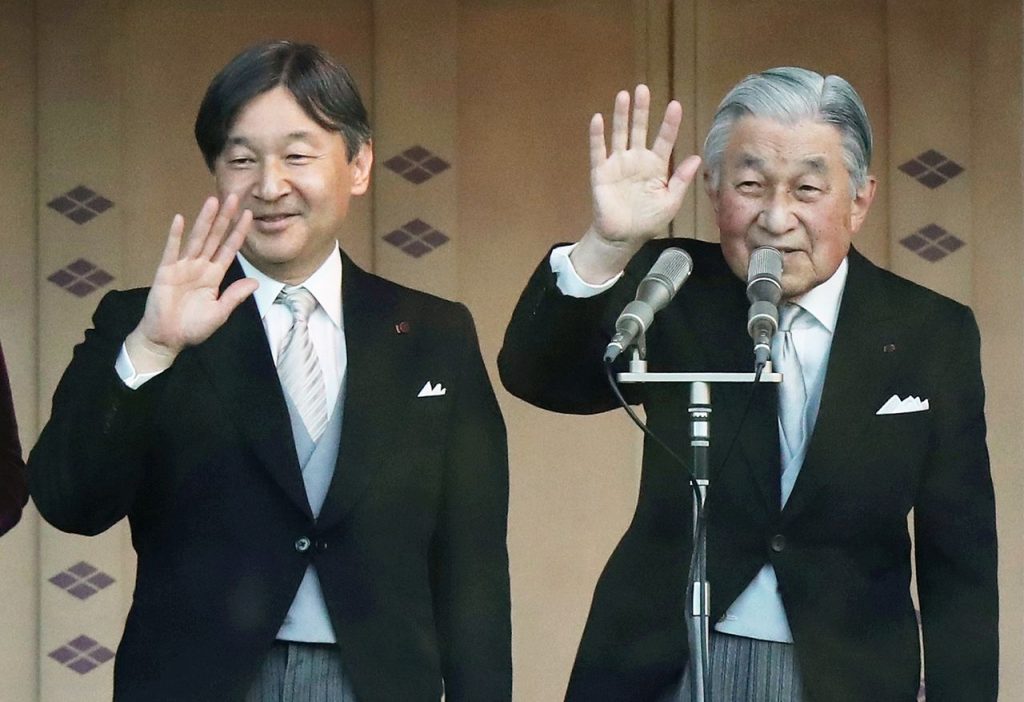 Until Japan surrendered in World War II the Emperor was revered as a living god, but in modern Japan Emperor Naruhito symbolizes of the state and of the unity of the people.
To this day, the title of the emperor can still only be passed down via male heirs. For decades there has been much discussion about likely future succession plans, as Emperor Naruhito and his wife, Empress Masako, only have one daughter, Princess Aiko. The Reiwa Emperor and Empress have no sons. Thus, the next in line to ascend to the throne is the Emperor's younger brother, Prince Akishino. To further complicate matters, Prince Akishino only has one son.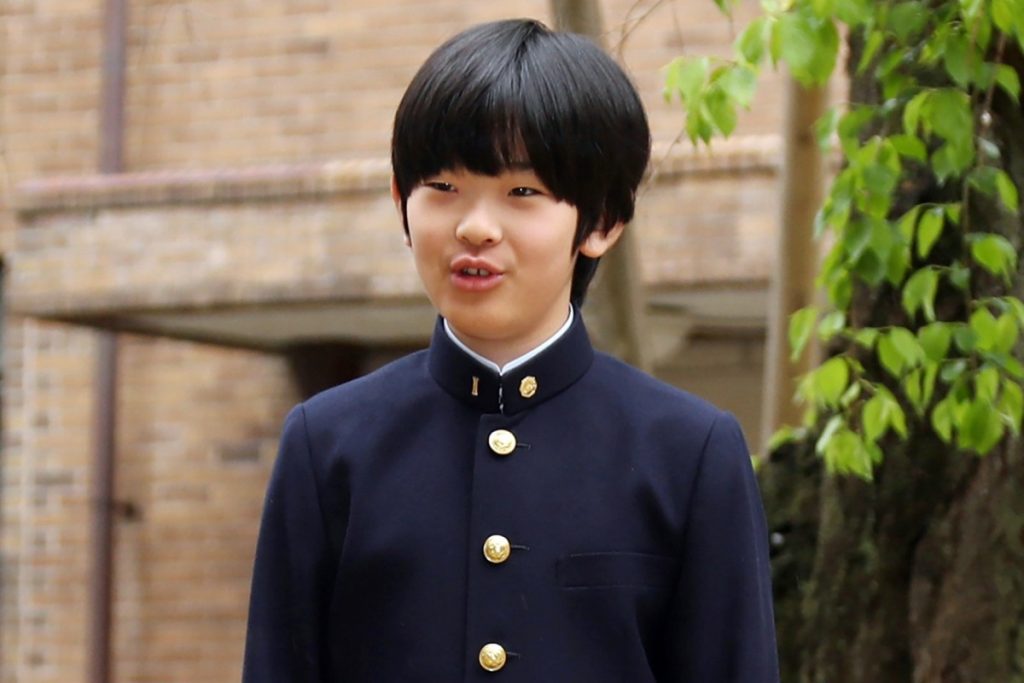 This boy, Prince Hisahito who was born in 2006, is currently second in line to become Emperor at some point in the future. There is a lot riding on this teenager!
Unless the law is changed, neither his cousin, Princess Toshi, nor his two older sisters, Princess Mako and Princess Kako will become Empress. Thus, Japanese law does not make it possible for anything like how the Queen of England is continuing her long reign. Some favor bending this tradition to allow female heirs to pass along the Imperial title, but such a move is still considered highly unlikely.
The Imperial daughters will, in fact, formally lose their titles and become commoners if they get married to a commoner. They will, however, receive a tax-free lump sum payment which would certainly make a nice dowry. It is this precise situation that involves Princess Mako, the eldest niece of the current emperor.
Who is Princess Mako?
Princess Mako Naishinno(眞子内親王), age 29, is the oldest sister of Prince Hisahito. She is the eldest niece of Emperor Naruhito and the eldest grandchild of Emperor Emeritus Akihito and Empress Emerita Michiko. Just in case you get a chance to meet her in the near term, Princess Mako is to be addressed as "Her Imperial Highness." However, if she marries a commoner, Princess Mako will formally lose her title and become a commoner upon marriage as required by law.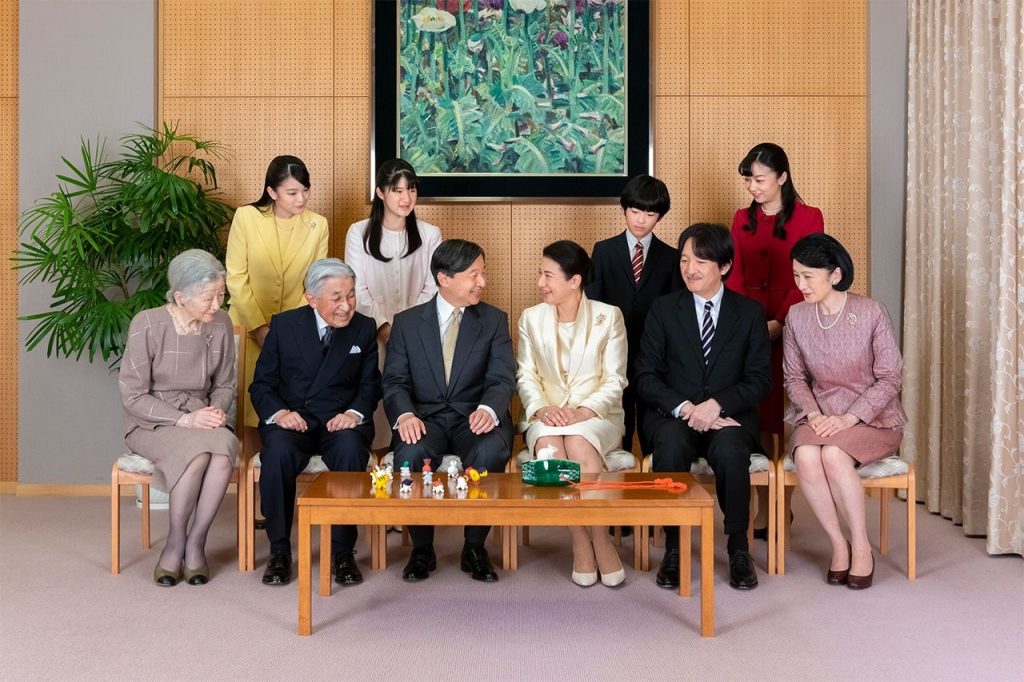 Like most members of the Imperial Family, she is highly educated and studied at the prestigious Gakushuin School in Tokyo through high school. Princess Mako went on to become an undergraduate at International Christian University (ICU) in Tokyo, where she earned a B.A. in Art and Cultural Heritage in 2014.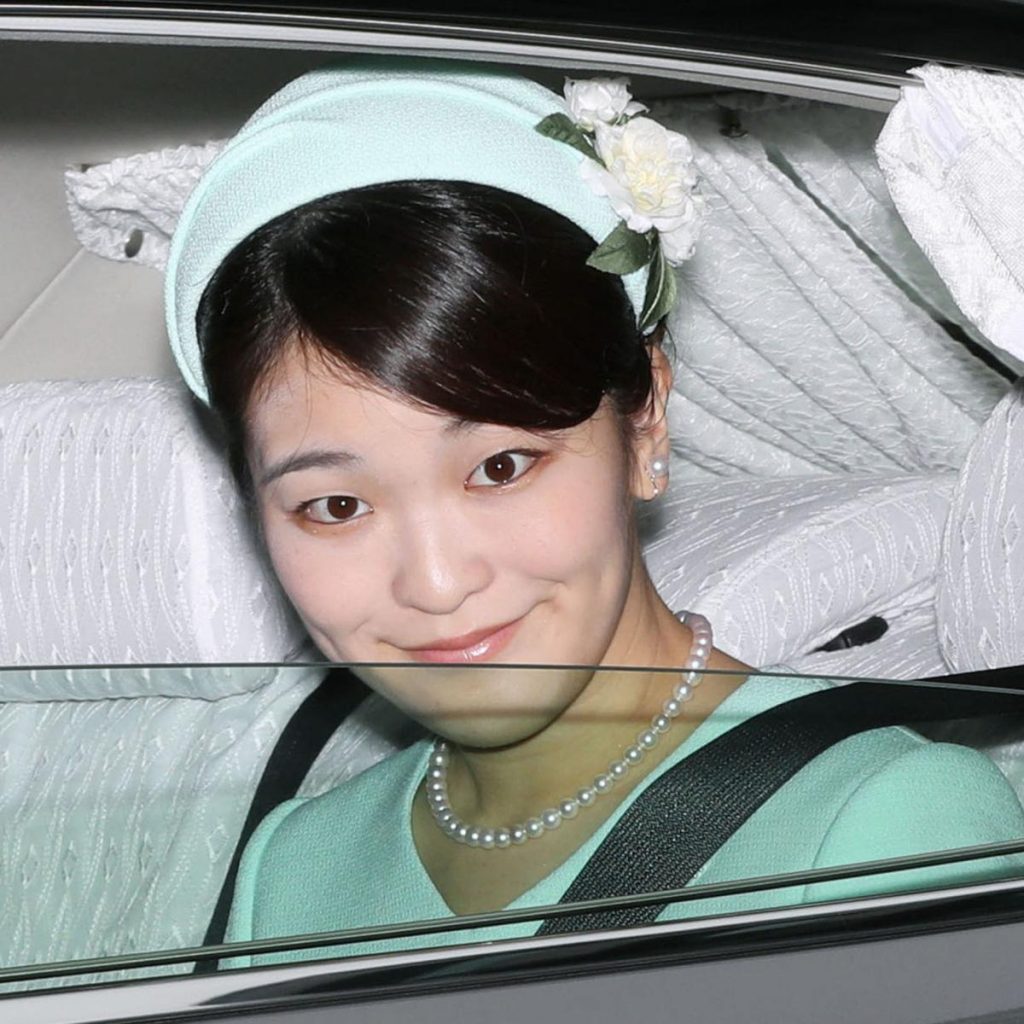 College Sweethearts
Back at ICU, Princess Mako developed a relationship with another undergraduate named Kei Komuro. The two obviously stayed in touch during all of her time in the U.K, as they became formally engaged in September 2017. At that point, the plan was to get married in 2019. In February 2018, the wedding date was postponed until 2020 due to a "lack of preparation." It was subsequently pushed back even further. Before delving more deeply into what was behind this cryptic decision, just who is Princess Mako's fiancé?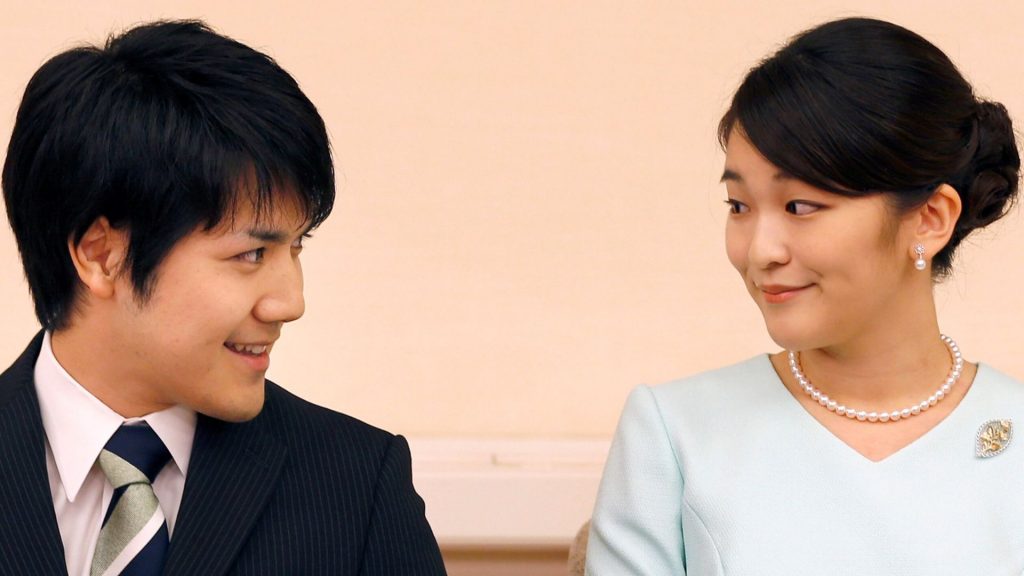 What is Komuro's background?
Komuro, also age 29, attended the Canadian International School Tokyo before entering ICU. He first met Princess Mako in 2012 at a seminar for students interested in studying abroad.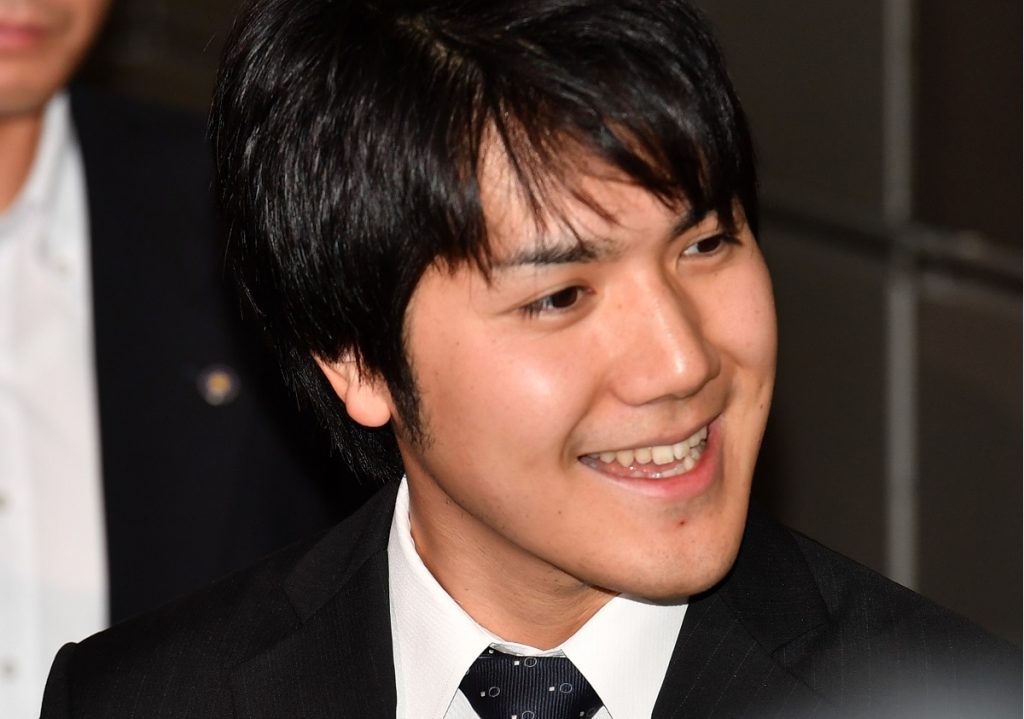 He is currently employed as a paralegal at the Tokyo-based law firm of Okuno & Partners (https://www.okunolaw.com/en/). Komuro obtained a law degree in Japan by attending night school at Tokyo's prestigious Hitotsubashi University's graduate school. Currently, he is attending law school at Fordham University in New York, where he intends to obtain a degree to practice law in the U.S.
Given this impressive background, it would certainly seem like Komuro would, in fact, make a good match for Princess Mako. So, what is the hold-up?
What's all the fuss about?
The apparent reason for the delayed marriage involved an ongoing financial dispute between Komuro's mother and her estranged former fiancé. The former fiancé, who had, apparently, paid for a significant portion of Komuro's education, wanted some of this money back, now that he has parted ways with Komuro's mother. She considered these funds to be a gift at the time.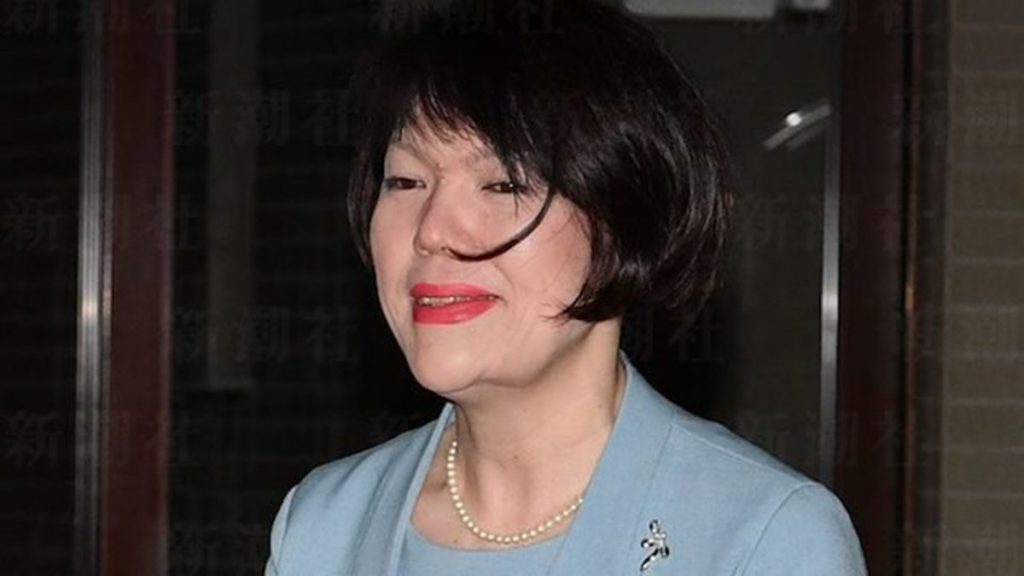 The Imperial Household Agency did not take kindly to this "money problem" which, in their opinion, would reflect poorly upon the Imperial Family.
It is important to note that, although Princess Mako will be stripped of her status as a member of the Imperial Family upon marrying a commoner like Komuro, she would be entitled to a one-time, tax-free lump sum payout of up to 152.5 million Japanese yen (approximately US $1.4 million). Thus, it is logical that the Imperial Household Agency could have been concerned that Komuro was keen to marry as a means to gain access to some of this cash. They may have been worried that the money would find its way to the former fiancé of Komuro's mother.
After an extended stalemate at the beginning of April, there was a breakthrough in the negotiations. Somehow all involved parties have now agreed to a settlement valued at 4 million Japanese yen (approximately US $36,600). Komuro will pay these funds directly to his mother's former fiancé.
As a result, the Imperial wedding is, most likely, back on. It is, however, still not yet clear exactly when Princess Mako and Komuro will finally get to walk down the aisle.
Public Reaction
The public view of Komuro and his proposed wedding with Princess Mako is extremely negative. This seems a little harsh, as their relationship is truly long-term and has endured extended periods of separation when one of them has been studying abroad. While some people are willing to lend their support to the young couple, official survey results indicate that the vast majority of the country would like to encourage Princess Mako to reconsider.
Masaki tweeted,
For the most part, the Japanese people are opposed to the proposed marriage of Mako of Akishino and 'a certain Komuro.' According to a survey conducted by the magazine Shukan Asahi, 97.6% of respondents said, 'I don't think their marriage would be good.'  Princess Mako should give up already.  There are many angry voices saying, 'It is impossible to marry someone who has been involved in many financial problems and suspicions for so many years.'  The Japanese people would not be able to give their blessing to such a bond!
Public opinion seems to be particularly unfavorable regarding Komuro for the following 4 reasons:
Concern about the Use of Public Funds and Imperial Influence: Many are not comfortable with the amount of money, which comes from everyday taxpayers, that has already flowed to Komuro or may flow toward him if the marriage were to go through. This whole affair has exposed the public to the actual amounts in play, and these are large sums of money. Also, while limited to gossip, there are rumors that Komuro was encouraged to study abroad in New York by the Imperial Household Agency and that they may have exerted a degree of influence to get him into law school. The scuttlebutt is that the Imperial Family is actually supporting all or a large portion of his expenses. NyanNyanRyu1 tweeted, "Prince Akishino and Princess Mako are public figures. They are obliged to explain to the public whether they used public funds to support 'the certain person who will remain unnamed' (Komuro)…"
Distress about the Petty Nature of the Money Dispute: Conventional wisdom is that the Komuro Family should not have let this issue drag on for so long. Komuro and his mother should have agreed long ago to pay off the mother's former fiancé–especially considering that Komuro did, in fact, personally benefit directly from these funds whether or not they were provided as a gift.
Unease about Komuro's Personal History: Komuro is simply not viewed as being "up to snuff" as a suitor of an Imperial princess. His antics during college rub people the wrong way. He is often portrayed as not being serious enough to be worthy of courting an Imperial princess. Keiten-Ainin, whose Twitter name literally means "person who loves and reveres the Emperor," tweeted, "There is no secret record of the person trying to relate to the Imperial Family! It's too vulgar! I don't want to meet the Imperial people who have to interact with such a person! I don't want to talk! I don't want to take pictures together!"
Doubts about Komuro's Mother and Her Past Relationships: For many she raises too many questions and appears un-cooth.
Not everyone is, however, against the proposed marriage. Others are more willing to accept the marriage, as long as Emperor Naruhito is supportive.
Mi2 tweeted,
On the occasion of Emperor Naruhito's birthday, he commented, 'I am aware that there are various opinions among the people about the marriage of Princess Mako of Akishino. I hope that my younger brother and his wife will have a candid discussion with (Komuro's) parents, and, as my younger brother has said, many people will be convinced and pleased.'
Thus, it certainly sounds as though the young couple have at least received the blessing of both Emperor Naruhito and Princess Mako's parents.
Likely Path Forward
At present, there is still no official announcement about whether the proposed marriage will, in fact, ever take place or a new date for the wedding. Given Komuro's intention to earn a law degree which would enable him to practice law in the U.S. and the fact that Princess Mako must be reasonably comfortable living outside Japan based upon her previous experiences living in the U.K, perhaps the couple should "take the money and run," eloping, and live abroad.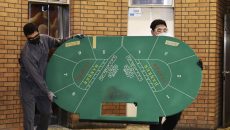 Japanese police have been cracking down on illegal gambling rings and casinos ahead of this summers Olympic games.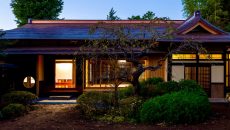 Record numbers of vacant homes are now available either for purchase or rent both in the countryside and in the big cities.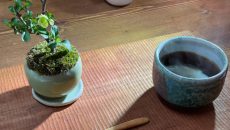 This new coffee shop in Japan serves siphon coffee brewed by champion baristas along with a literal bonsai tree.
Menu