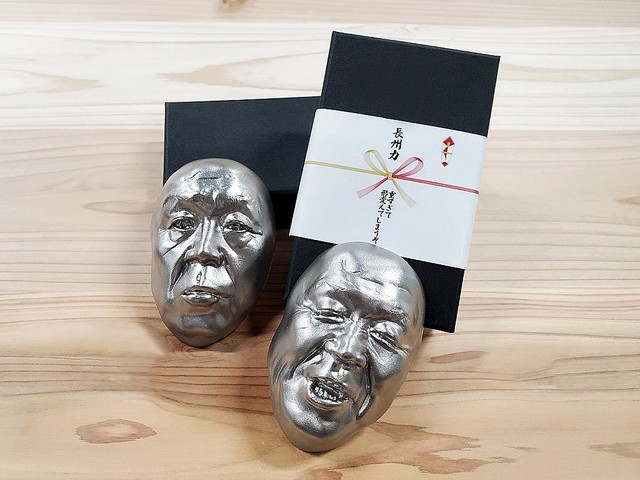 Japanese Manufacturer of Precision Parts Gets a Radical Makeover
Iron Factory leverages 3D scanning capability to develop a series of quirky collectors' items forged in cast iron.
Castem Corporation has launched their Iron Factory brand as a public relations ploy to build awareness about their technological capabilities among the general public.
Leveraging its competency in 3D modeling, Iron Factory has developed a series of quirky hit products that have quickly become collectors' items.
The firm's unique product designs are inspired by historical artifacts and pop culture.
---
Originally established as a confectionery company in the city of Fukuyama just to the east of Hiroshima in the aftermath of World War II, during the past half-century, Castem Corporation has gone through multiple iterations to become, ultimately, a world leader in precision casting with factories in East Asia and the Americas.

While that in and of itself is a worthy accomplishment, it may not sound all that sexy. However, the company has not been willing to rest on its laurels and be content with its leadership position in the seemingly staid industry of cast iron manufacturing. A renegade division of Castem is transforming the company into somewhat of a cultural phenomenon. It is now attracting attention for taking advantage of the company's heritage, technology, and manufacturing prowess to deliver some rather quirky products.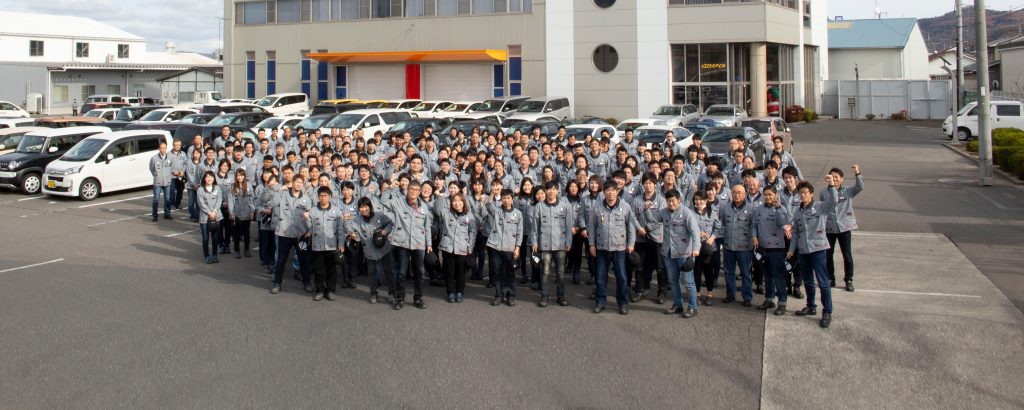 This new division is called Iron Factory. Considering their product line, perhaps the managers of Iron Factory have been given free rein to pursue just about anything that the company can make. Their products literally range from the sublime to the ridiculous, and they seem to have a robust product development pipeline to keep us guessing about what will be launched next. Let's take a look at some of their iconic products.
Banana Hammer
Although it aired on Japanese television quite a while ago, the engineers at Iron Factory must not have been able to shake from their collective childhood memories an iconic scene from an old television commercial for Mobile engine oil. No, it was not the viscosity of the engine oil that caught their attention but the idea of using a banana as a hammer. The ad depicts the world at minus 40 degrees Celsius, where it's possible to hammer a nail with a frozen banana.
This was the inspiration for the "Banana Hammer DX." It was molded from a real banana and faithfully reproduced the size of the fruit and texture of its skin, just like the real thing. It works well as a hammer—even at room temperature. The price is 11,877 Japanese yen (approximately US $107), including tax. A tiny version called "Mini Banana Hammer DX" is also available for only 3,877 yen ($35).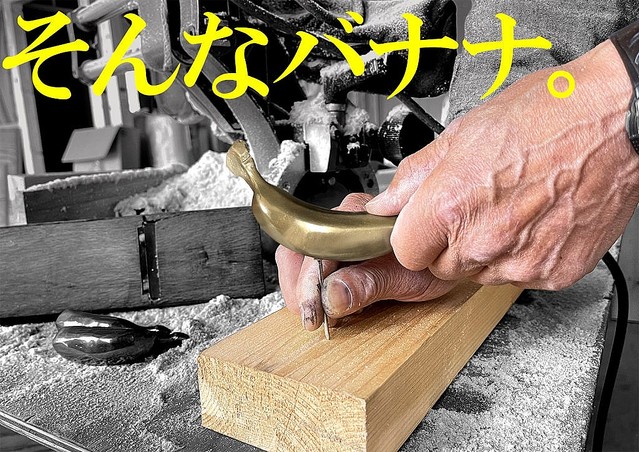 These pieces complement the company's slightly more conventional "Banana Hammer" first launched in 2019.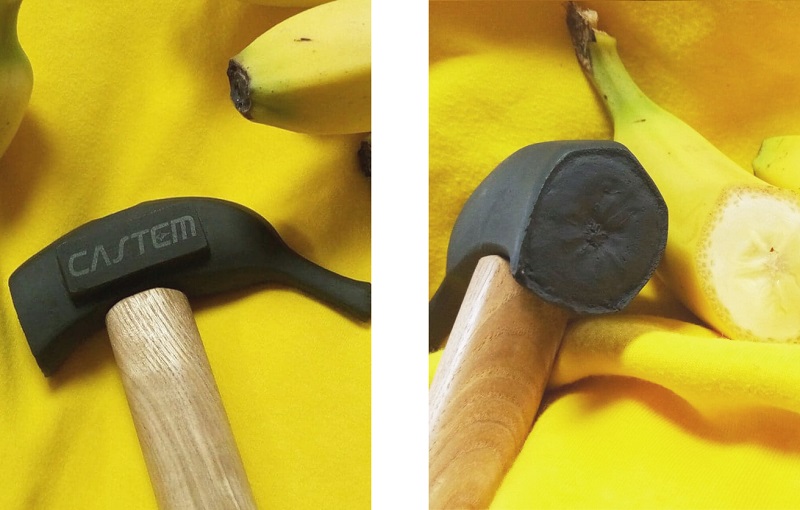 It certainly proves the company's ability to transform just about any object or living thing into a decorative—and often functional—piece of cast iron.
Shachihoko from Himeji Castle
A relatively short hop on the bullet train from Fukuyama is the town of Himeji in Hyogo Prefecture. For the past 400 years, the dominant structure in Himeji has been Shirasagi-Jo or the "White Heron Castle," which is also known as "Himeji Castle." This World Cultural Heritage Site is one of the largest castles in the country and perhaps the best original example of Japanese castle architecture. It is a must-see during any visit to the western part of the country.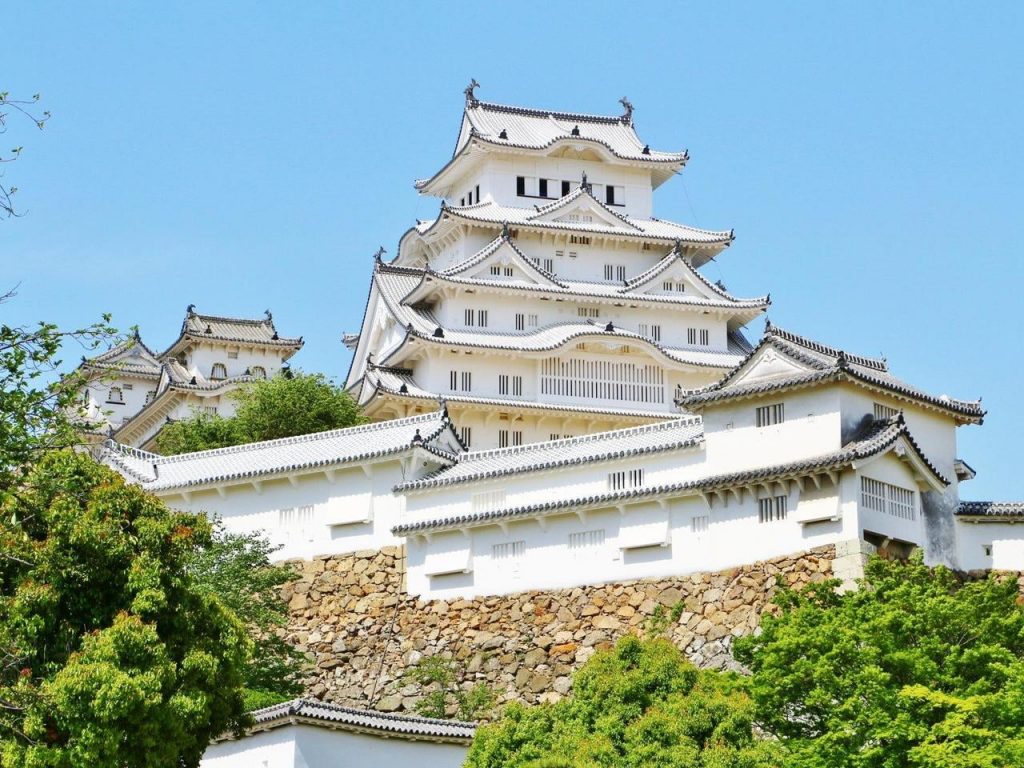 Iron Factory used 3D scanning technology to reproduce a 1/25th scale metalized ornament of the shachihoko (鯱鉾), a mythical animal from Japanese folklore with the head of a tiger and a body of a carp, that sits on the roof of Himeji Castle. It is a 3D scan of the one on display in Himeji Castle.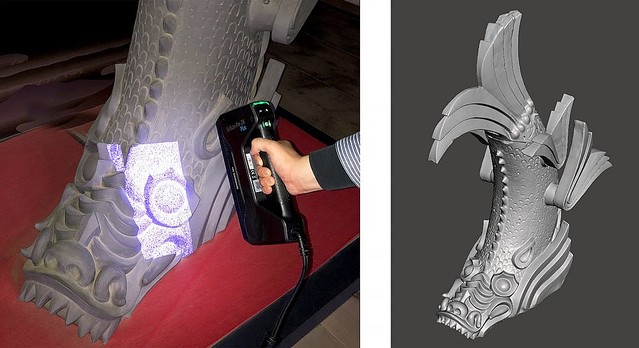 Even the missing fins and small scratches have been perfectly reproduced. It can be yours for 3,300 yen ($30). A 1/62nd scale "Himeji Castle Shachi-tile Key Holder" is also available in three types for only 990 yen ($9).
But wait! There's more…
Famous Pro-Wrestler Immortalized in Iron
How would you like a hefty 400g iron paperweight featuring the mug of Riki Choshu (長州力), a retired professional wrestler? This rather unusual paperweight is available in two versions, "Riki Choshu Smiling" and the "I'm Not Mad" version, each with a different expression.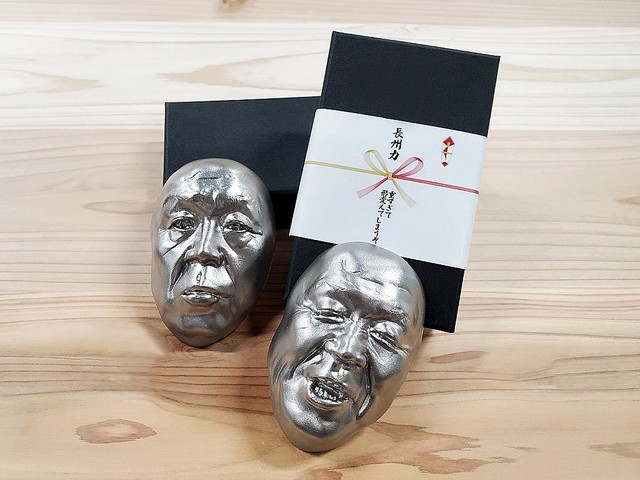 The price is 3,960 yen ($36), including tax. While demand from overseas—particularly for that last one—may be limited, Japanese customers cannot get enough.
Enthusiastic Fans
Another best-seller seems to be the result of adding some tangibility to anime with the MegaHouse full-size Robin Mask with platinum plating. It is large enough to fit a human head and weighs 7kg (15 pounds)!
Some of the comments to this pictorial tweet exclaim,
It's a sight to behold when all these fine things are lined up! Even on their own, these things are eye-catching, but…I don't know what's going on here. It is a feast for the eyes.
…and…
Thank you. It's so awesome I don't even know what I'm doing.
Rainbow Ride tweeted,
(It's great for) karaoke, even with a blue robin. You can use it to prevent spit from flying when singing.
I suppose that during the ongoing pandemic, if you must go to karaoke, perhaps wearing this cast iron helmet would, in fact, augment your humble mask (to keep spit from flying). Just in case you were wondering, the Robin Mask will set you back 165,000 yen ($1,500). Thus, that's a serious accessory for karaoke! Especially after a night out on the town donning this full-scale iron helmet during Japan's hot and humid rainy season, Rainbow Ride had better check for rust!
How to Purchase
At present, it appears as though Iron Factory only sells directly to consumers who reside in Japan, and their e-commerce site seems to be available only in Japanese.
As the layout of their online catalog is fairly straightforward, even without a working knowledge of Japanese, it should be easy to navigate among the various offerings. It would, however, probably be best to ask a friend in Japan for help with an international order.
---
As the great comedian Steve Harvey once famously said, "You are never too old to reinvent yourself." Well, the visionary management team of Castem certainly took this saying to heart. We will have to get on the Iron Works mailing list to ensure that we are always up-to-date with their latest creations!
---
Link to Japanese Source: https://news.livedoor.com/article/detail/20319724/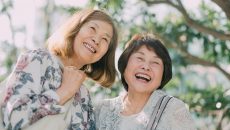 Check out Hatoyama, Japan. The small town in Saitama prefecture is literally considered Japan's happiest town.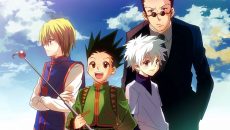 Wait no more! Yoshihiro Togashi, the creator of Hunter x Hunter took to Twitter hinting at more chapters after a long hiatus!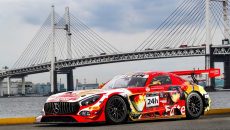 Enter the world of itasha, Japan's anime, manga, and video game character-themed cars that fuse together two subcultures.