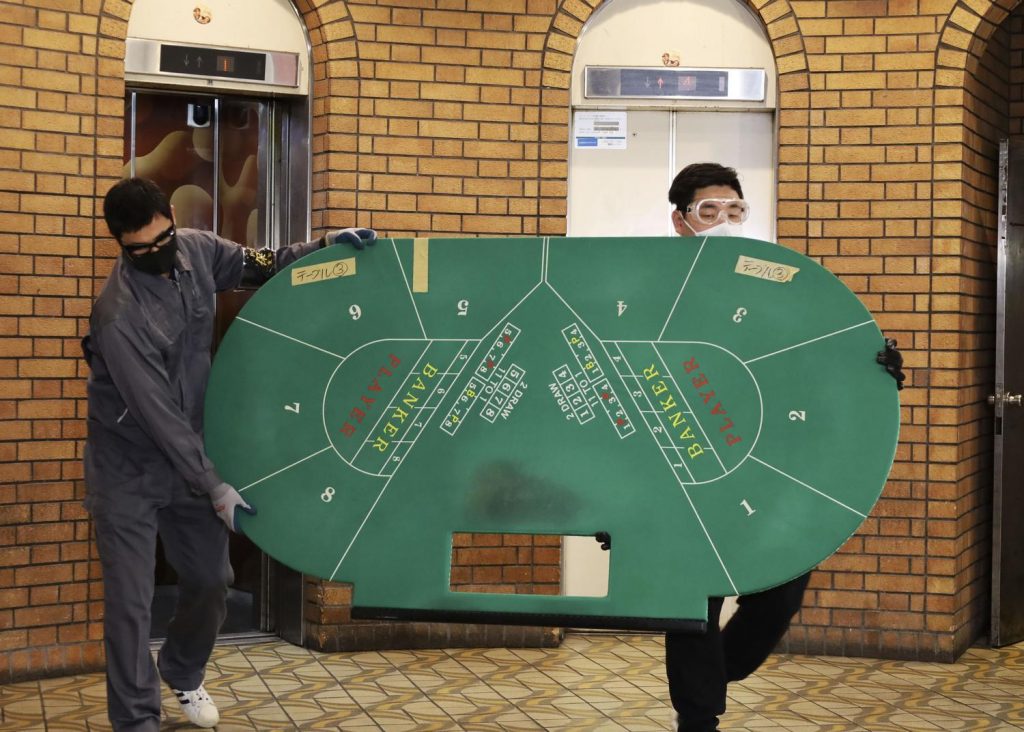 Japanese Police Are Cracking Down on Illegal Gambling Rings Ahead of Olympics
Japanese police have been cracking down on illegal gambling rings and casinos ahead of this summers Olympic games.
In Japan, most forms of gambling that are common overseas are completely illegal. The Japanese government fears that the Japanese public would be too susceptible to gambling addiction if many forms of gambling were made legal. While this is the case, the Japanese government has made exceptions for a few forms of gambling.
Luckily for Japanese gamblers, it was announced back in 2018 that casinos would be able to operate within Japan legally as long as they were part of integrated resorts, like the MGM Grand in Las Vegas. Upon this announcement, large corporations began to apply for licenses to open casinos in Japan with the hopes of opening before the Tokyo Olympics originally scheduled for the summer of 2020.
As we all know what happened to the Tokyo Olympics, companies like Las Vegas Sands have revoked their bids due to the postponing of the competitions.
Nonetheless, Prime Minister Suga announced recently that the Olympics would likely begin on July 23rd, a year after its originally scheduled date. Further, it was announced that there are already a large number of foreign athletes that have come to Japan in preparation for the Olympic games.
Though no foreign fans can travel to watch the Olympics, Japanese law enforcement has still been in the process of "cleaning up" the city before the Olympics by cracking down on illegal gambling rings and casinos.
Police Cracking Down on Illegal Gambling Ahead of Olympics
Underground casinos and gambling rings are often operated by the Yakuza, Japan's famous organized crime syndicates. While law enforcement has long fought the Yakuza in taking down illegal gambling rings and casinos, there has recently been an increasing number of crackdowns on illegal gambling in Japan in light of the upcoming Olympics.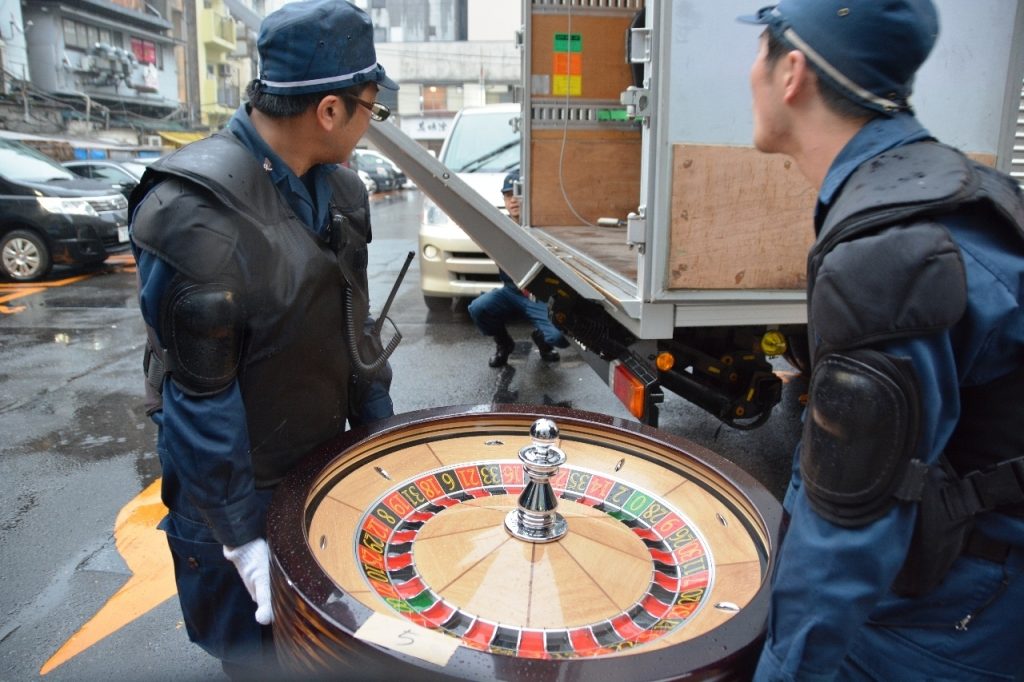 This is happening for two reasons. The first is because the government wants to clean up highly populated shopping and entertainment districts ahead of the Olympics. The second reason is that Japan plans to allow casinos to legally operate within integrated resorts and aims to irradiate illegal gambling that is largely unregulated.
Eventually, when they open, legal casinos in Japan will be regulated with measures to prevent the onset of gambling addictions. Namely, people will be limited to three visits a week, or ten per month, and a minimum of a 6,000 yen (54 USD) entrance fee to discourage people from going to casinos too often.
What's Happening?
Recently, the Metropolitan Police Departments Organization Crime Countermeasures Division 4 arrested an illegal casino manager and five employees in Roppongi, Tokyo, a popular entertainment district. The illegal casino was operating out of a two-bedroom condominium and largely focused on baccarat.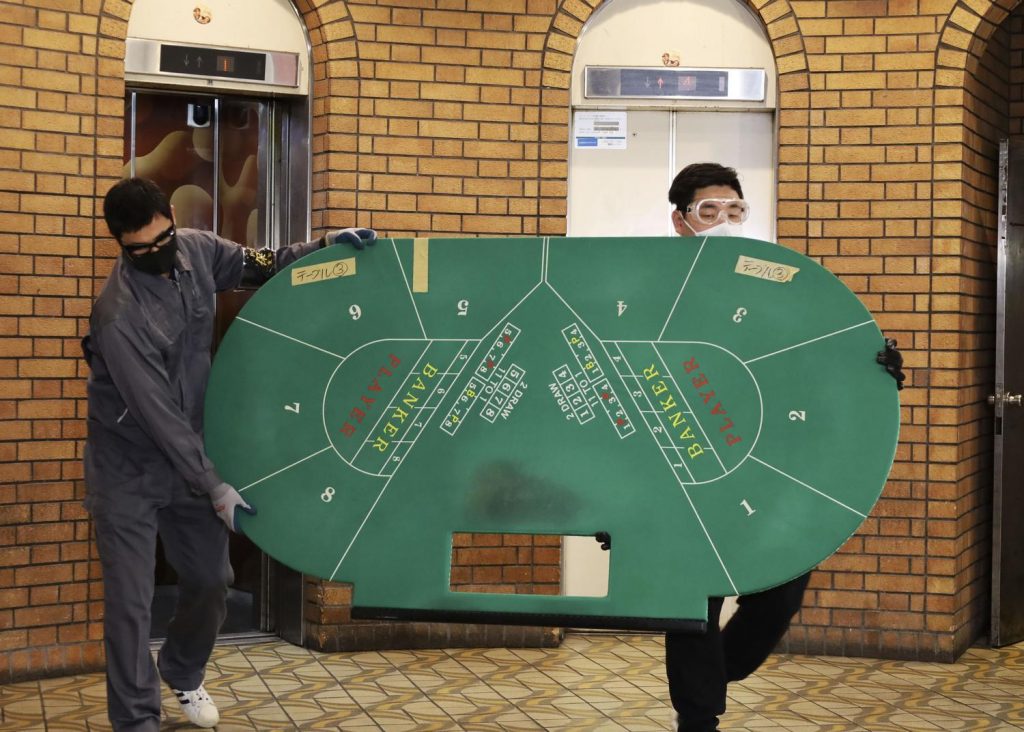 In another recent incident in Yokohama, three men were arrested for operating an illegal pachinko parlor within a multi-tenant building. Police say the illegal parlor likely opened in April. 56 pachinko machines and 4.5 million yen (roughly 41,000 USD) were seized by police.
The pachinko machines were removed from legal parlors and modified to no longer comply with current legality regulations and allowed customers to bet at higher rates.
Police state that illegal casinos and gambling rings involved mainly baccarat in the past, but more recently, illegal pachinko parlors and internet casinos have become more abundant.
Illegal Gambling in Japan
Illegal gambling in Japan takes many forms. Underground casino-goers can play the common casino games that are legal overseas like poker, blackjack, roulette, the aforementioned baccarat, and other games like mahjong or even high-stakes rock-paper-scissors.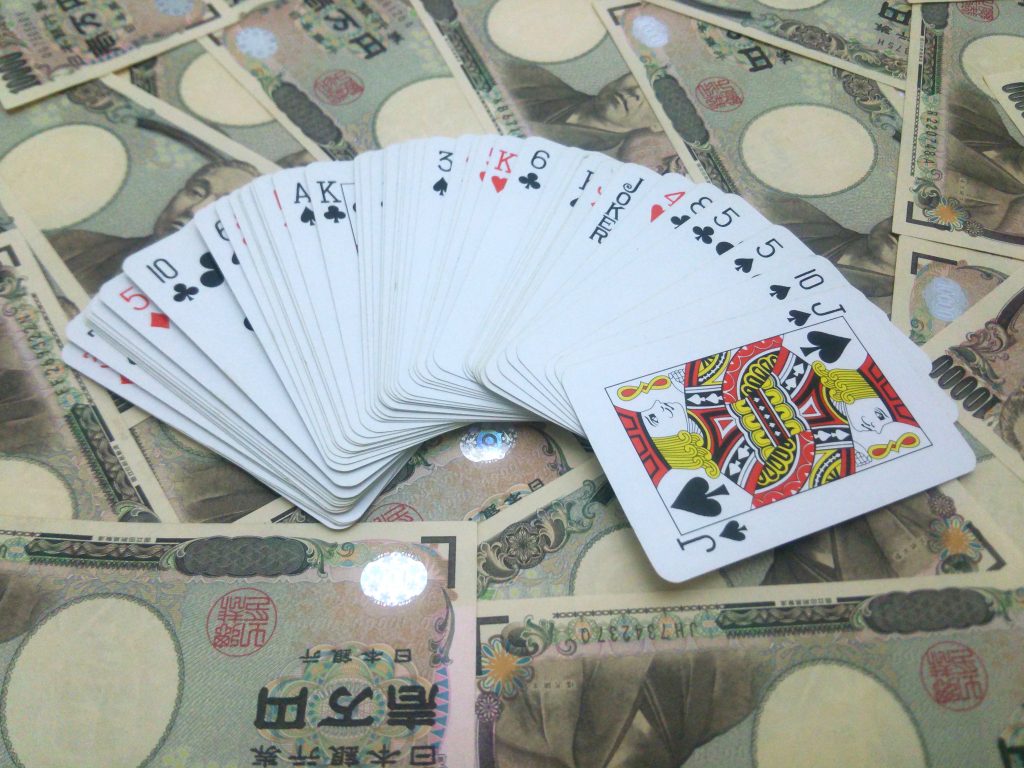 Like the busted ones in Roppongi and Yokohama, underground casinos and gambling rings in Japan are often located within apartments or condominiums in large buildings and move to another location after a couple of months. If you've ever been to Japan or even seen pictures, you'd know that there are many apartment buildings. Unfortunately, Word-of-mouth is the only way to find out where they are located. Thus, finding one of these rings would be very challenging for law enforcement.
Legal Gambling in Japan
While casinos are outlawed outside of integrated resorts, Japanese people can legally bet on public sports, including horse racing, bicycle racing, powerboat racing, and motorcycle racing.
Pachinko (パチンコ) is another legal and prevalent form of legal gambling in Japan. Those of you who have visited Japan may have noticed some of the almost 12,500 pachinko parlors. Almost like a cross between regular slot machines and pinball, pachinko is played by turning a handle that causes small metal balls to shoot out from the bottom of the machine, causing them to trickle down through the spokes and obstacles.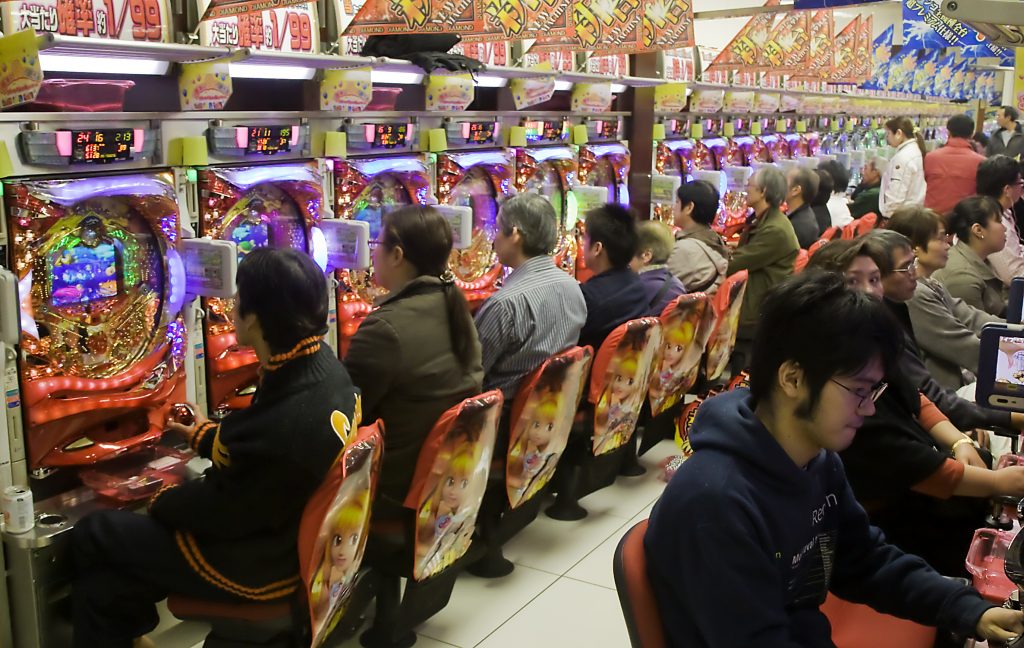 Players manipulate the speed at which the metal balls are shot out by adjusting how far they turn the handle. If a ball makes it into a small hole towards the bottom of the machine, a slot machine activates. If a jackpot is achieved, players win more metal balls.
These balls can be exchanged for prizes in the parlors themselves. So how is this gambling if you are just exchanging metal balls for prizes? Pachinko parlors cannot legally award cash to plays in exchange for balls, but players can legally be awarded tokens.
These tokens can then be traded in at a different location, often owned and operated by the same private organizations that own the parlors for cash. More than often, these locations are right next door. So long as no cold-hard-cash is given out at the parlor, it remains totally legal.
The pachinko industry brings in roughly $200 billion USD a year. Surveys suggest that almost half of all leisure time in Japan is spent in pachinko parlors. You may now see why the government fears that gambling addiction would sky-rocket if more forms of gambling became legal. Despite its popularity, the parlors have been criticized for using too much electricity.
If you have ever seen one or been inside one, you likely noticed just how bright, neon, and loud these parlors are. Not to mention, the overwhelming smell of the cigarettes being smoked inside.
Further, Japanese people can also partake in the lottery known as Takarakuji (宝くじ). Lotteries are held all through the year and involve regular number lotteries, selected number lotteries, and scratch cards.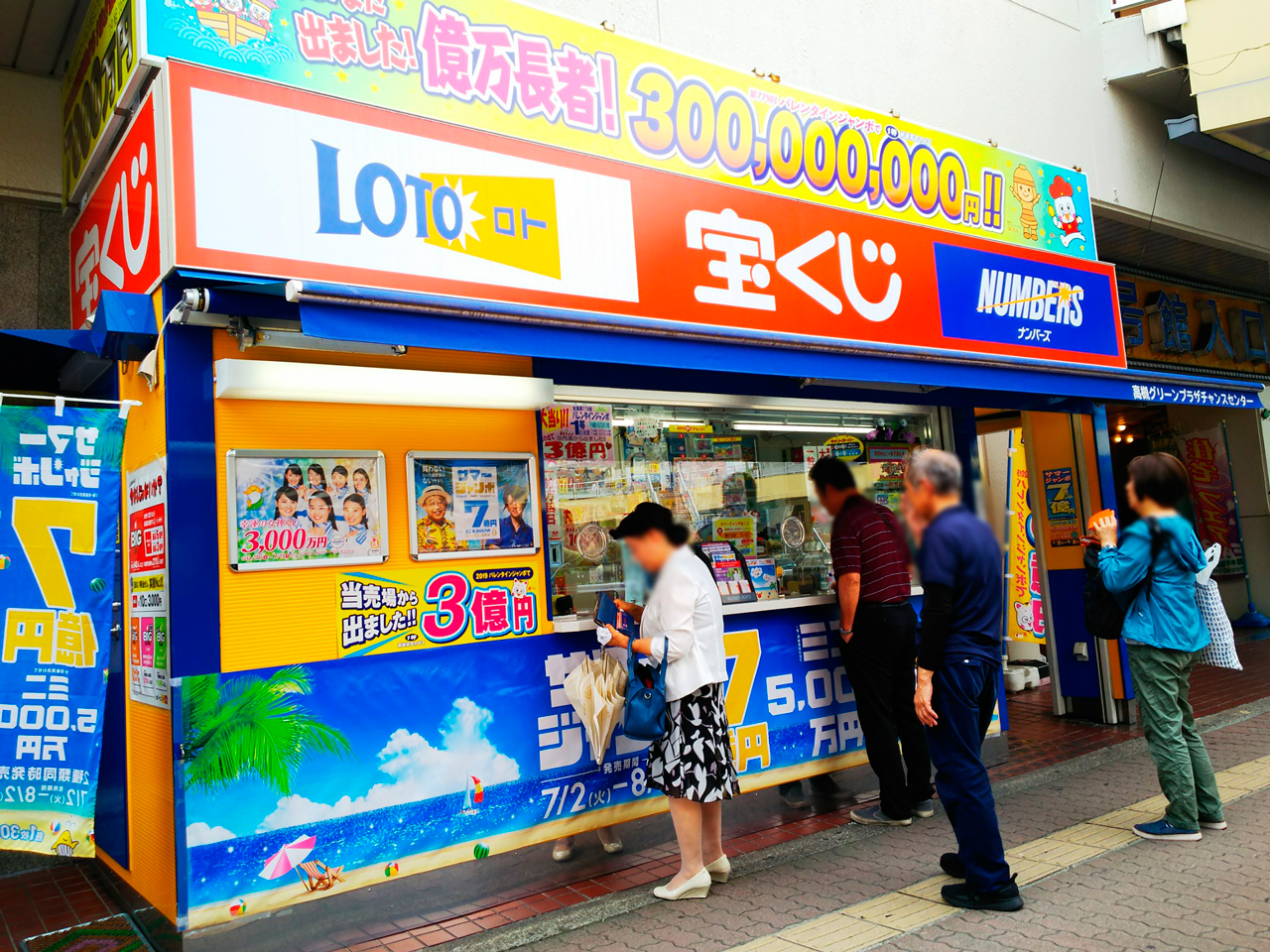 Takarakuji can only be bought at official Takarakuji booths or ATMs. Takarakuji booths can be found outside train stations, supermarkets, or areas with lots of foot traffic.
As people continue to bet on boat and motorcycle races, buy lottery tickets, and play pachinko, we will likely hear about more crackdowns of illegal casinos and gambling rings leading up to the Olympic games later this summer. In the meantime, stick to online poker.
Sources:
https://jp.reuters.com/article/idJP2021061501000764
https://www.asgam.jp/index.php/2021/06/14/underground-slot-parlor-raided-near-site-of-yokohama-ir-jp/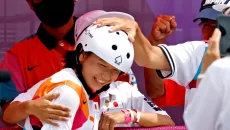 Thanks to Gold Medalists Yuto Horigome and Momiji Nishiya, the future of skateboarding in Japan looks brighter.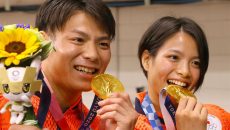 As Japanese athletes keep racking up medals, support for the Games in Japan is on the rise–with some reservations.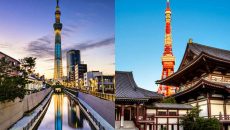 Do you consider Tokyo Tower or the Tokyo Skytree to be Tokyo's landmark? A new survey revealed a change in responses at…
Menu