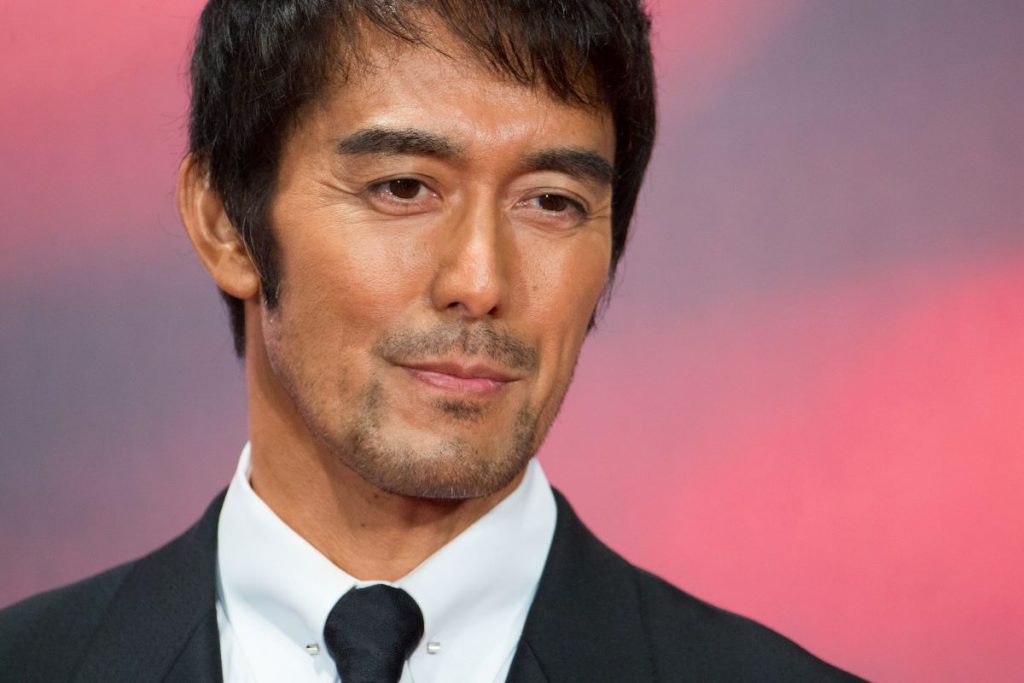 Japan's Top 15 Most Popular Male Actors for 2021
Brad Pitt doesn't have anything over these heartthrobs from Japan's big and small screen.
Each year the popular Japanese magazine Bunshun surveys thousands of readers to rank their most popular actors.
57 year-old Hiroshi Abe topped the list for the second year in a row.
While there were some younger newcomers who broke into the Top 15 for the first time, experienced actors generally held their own to retain the top spots.
---
Last Friday, the Chinese central government made the headlines by banning all celebrity rankings to "rectify chaos in the fan community." How about in Japan? Nothing to worry about over here, where ranking actors remains almost a national sport.

The annual survey of Japan's most popular actors was just released by the magazine Bunshun. Like People Magazine's similar annual report for the U.S, let's see who made the cut.
---
Be certain, by the way, to check Japan's Top 15 Most Popular Female Actors for 2021, as well.
---
Annual Survey of Japanese Actors from Bunshun Magazine
Scope of Survey
The survey was conducted for 24 days, from June 4 – 27. A total of 7,580 votes were received. 63% of the respondents were women, and 37% were men. They ranged in age from 10 to 92 years old.
Keys to Success
While being good looking, or ikemen (イケメン) in Japanese, goes without saying, the attributes necessary to rank highly seem to depend primarily upon cerebral qualities. Their fans' affinity with the fictional characters that these Japanese A-listers play on both the big and small screen also tend to be a major determinant of success.
Versatility
Fans seem to reward the actors who tend to be cast as one of the "good guys." Those that play the villain seem to be punished in the rankings to a certain extent. Actors who are sometimes termed "chameleons" for their ability to switch off between being the protagonist in one show and the antagonist in another are, however, highly praised for their versatility.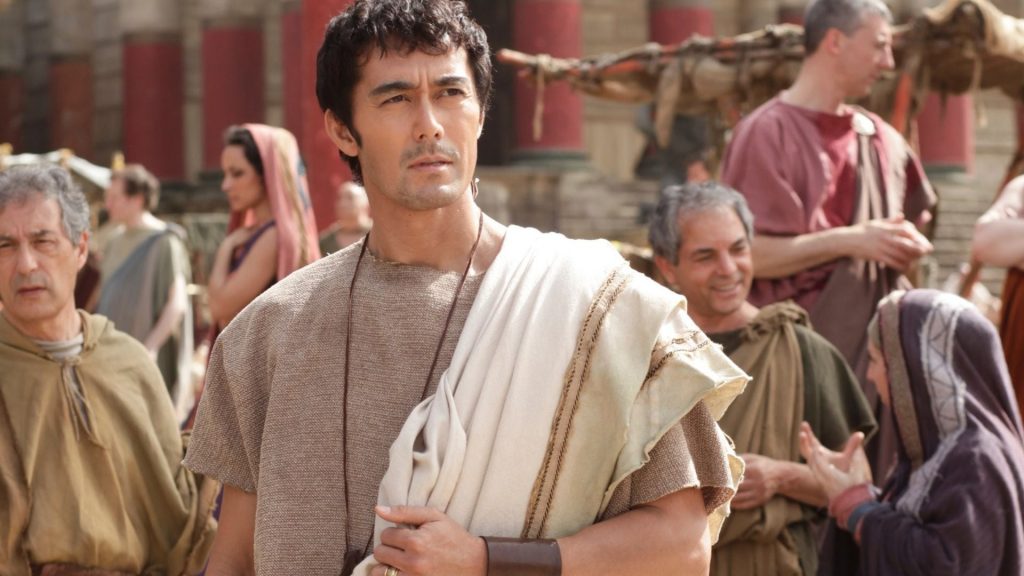 An actor's ability to star in both serious drama and in comedies also seems to be a factor. #1 Hiroshi Abe can effortlessly switch back and forth from comedies to historical dramas to edgy modern-day thrillers.
Appearance in Top-Rated Made-for-TV Dramas
While non-anime Japanese movies certainly account for their fair share of the actors in this list, the small screen (television) is still where an actor's popularity is forged in Japan. Appearance in the annual historical mini-series that airs on national broadcaster NHK is almost a surefire way to break into the top echelon of perennial stars. It was probably why #15 Hiroki Hasegawa, who played the lead role in NHK's "taiga drama" Kirin ga Kuru (麒麟がくる) last year, made it on to the list.
Maturity Matters
It is no surprise that #1 Hiroshi Abe, age 57, is also the oldest member of this list. His loyal fans have been supportive for more than 3 decades. Most of the leading actors on this list are, in fact, in their 40s. #7 Masaki Suda is the only one still in his 20s, and he is 28. The age distribution is as follows:
| | | | | | |
| --- | --- | --- | --- | --- | --- |
| Teens | 20s | 30s | 40s | 50s | 60 and older |
| zero | 1 | 5 | 6 | 3 | zero |
| 0% | 7% | 33% | 40% | 20% | 0% |
Based upon the fan comments, the most popular actors tend to attract a multi-generational following based upon the breadth of opportunities that they have had on screen.
---
Unlike both Ken Watanabe and Hiroyuki Sanada, who both have a global following and starred with Tom Cruise in The Last Samurai, you may, however, not be familiar with any of these names.
So, who made the cut?
Counting Down from Bottom to Top
#15 Hiroki Hasegawa (長谷川博己), Age 44
Hiroki Hasegawa, who ranked third last year, starred in the 2020 NHK historical drama Kirin ga Kuru (麒麟がくる) that concluded in February 2021 after a delay from the coronavirus. Fans associated him closely with the tragic character he played called Jubei in this mini-series which aired once a week for almost a year.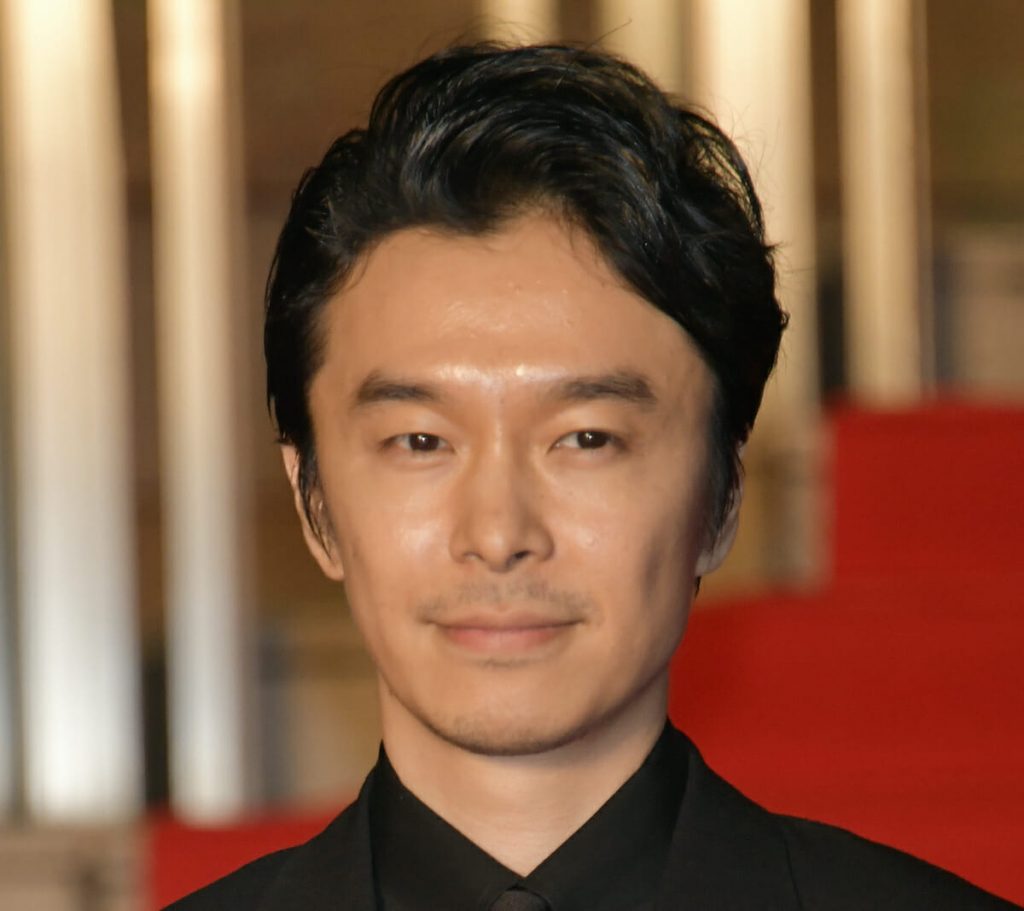 Hasegawa has plenty of fans who are older and younger than he is. A 67-year-old female respondent explained,
He is lean and supple, with a transparent appearance. Beauty! A mysterious sexiness.
A 38-year-old woman admitted,
I want to have a boyfriend like him! I love him! Not only does he have a beautiful face and good style visually, but he also has a high level of dignity that comes from his good upbringing and intelligence, in addition to his wide range of acting ability.
#14 Tomoya Nakamura (中村倫也), Age 34
The famous "chameleon" actor, Tomoya Nakamura (ranked 10th in the previous issue), moved up to #14 this year after starring in the dramatic mini-series How about Some Coffee? (珈琲いかがでしょう). He also played the role of a rat in the movie The Crocodile Who Lived for 100 Days (100日間生きたワニ), which was released on July 9.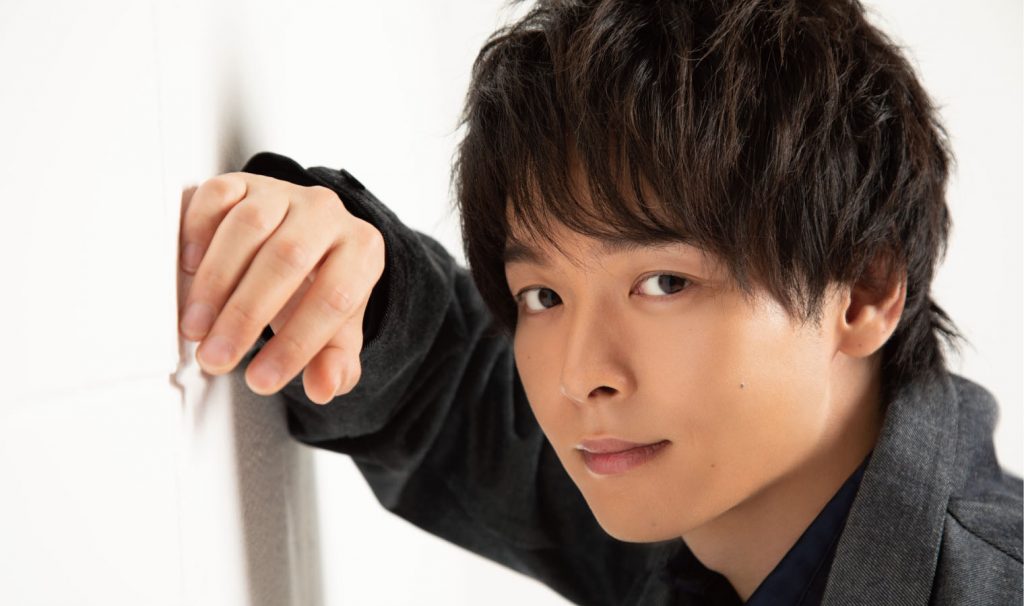 A 58-year-old female respondent said,
He is a free spirit who can act in any way he pleases no matter the medium–drama, movie, or variety show.
Nakamura was able to strengthen his connection to his fan-based during the pandemic. A 28-year-old female fan commented,
I liked him very much when he uploaded videos from his own home on YouTube during the corona disaster.
A 35-year-old male respondent observed,
I like his soft and unique atmosphere…His voice is as good as a voice actor's.
Nakamura must aspire to be a true renaissance man. A 64-year-old female fan noted,
What surprised me was his performance as Portia in The Merchant of Venice. It was so brilliant that it gave me goosebumps. In addition to being a wonderful performer, he has a beautiful, soaring voice that is healing. Nakamura is also a talented writer, a soccer player who aspires to become a professional, a painter, and a lover of animals. There is no end to what I can say about him.
#13 Hidetoshi Nishijima (西島秀俊), Age 50
Ranked #27 last year, Nishijima moved way up in the rankings. His ascendency was aided by his role as a meteorologist in the popular TV series Welcome Back Monet which aired on Japanese television earlier this year.
A 62-year-old fan confessed,
If he were really a weather caster, I would sit and watch the weather report every day without fail.
There is much anticipation for his performance in the big-screen version of the drama What Did You Eat Yesterday?, which is scheduled for release in Japan in November.
A 60-year-old male respondent disclosed,
It is no exaggeration to say that Nishijima is now the most handsome man in Japan.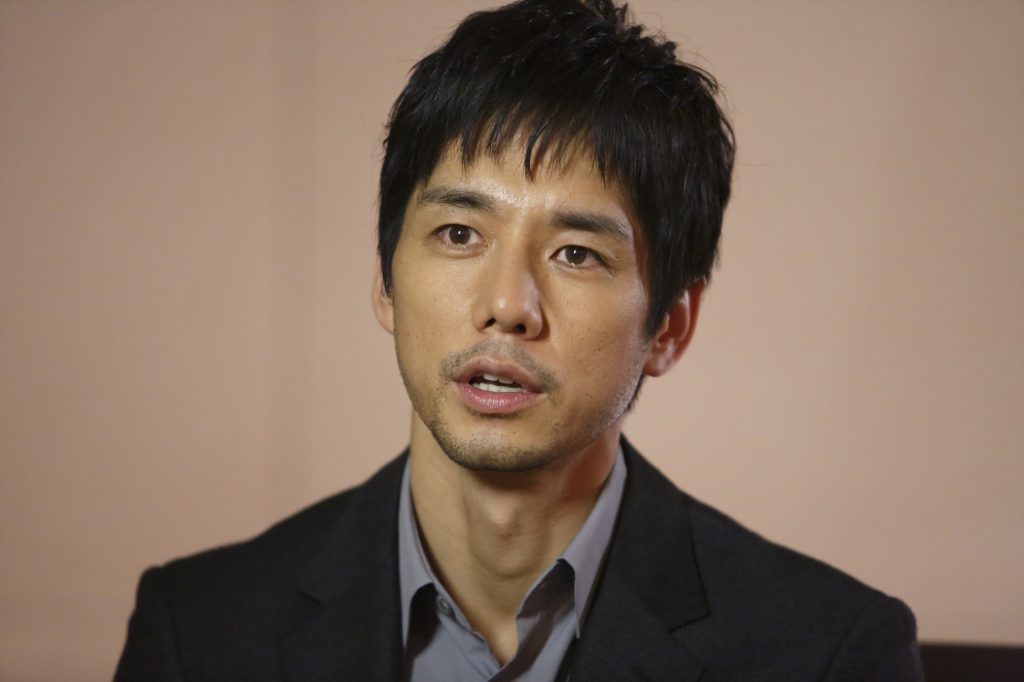 A 44-year-old female fan mentioned,
Of all the actors, he looks the best as a police officer (laughs). Sometimes he plays a normal businessman, but he looks so good as a detective that you wonder if he's actually a spy.
#12 Takeru Sato (佐藤健), Age 32
Although best known for his leading role as Ryotaro Nogami in the Kamen Rider Den-O franchise, Sato is riding high since the release in the spring of the last chapter of the blockbuster movie Rurouni Kenshin (るろうに剣心). Next year Sato will star in the original Netflix mini-series First Love Hatsukoi (First Love 初恋), which is bound to do well.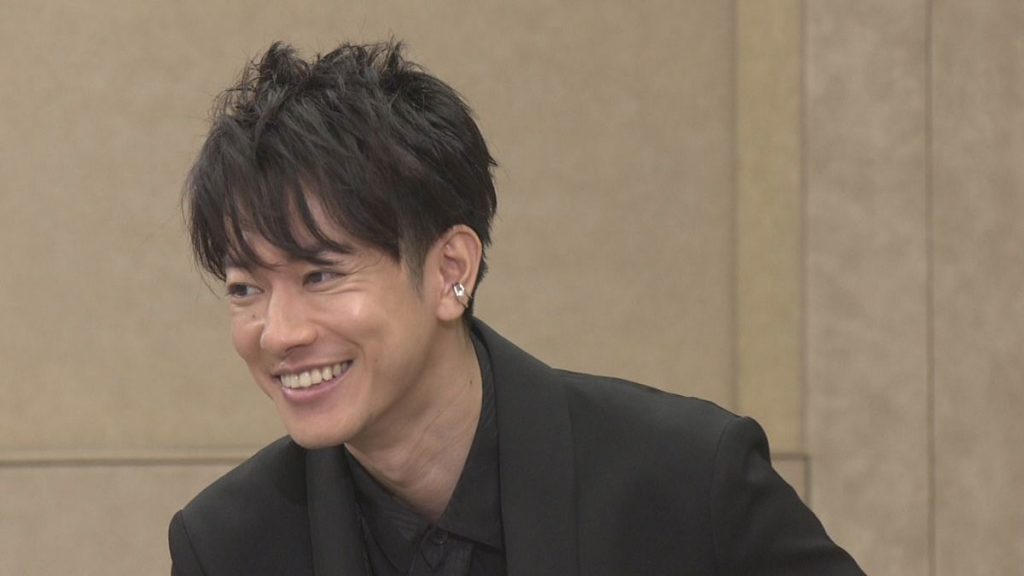 A 54-year-old female fan explained,
I loved the splendor of his sword fighting in Rurouni Kenshin…as well as his adaptability to do a comical romance…By appearing in variety shows, Sato livens up the excitement. It's fun to watch him, because it doesn't feel like he's simply trying to do self-promotion.
A 25-year-old female admitted,
I was really impressed with the attention to action he showed in Rurouni Kenshin. I've already watched it five times at this point.
---
There was a tie for the #10 spot. Thus, there is no #11.
---
#10 Masato Sakai (堺雅人), Age 47
Last year's #21 ranked Masato Sakai, who fans all over the world know as the hard-working, underdog fictional banker Naoki Hanzawa thanks to the show's English language translation, broke through to the Top 10 for the first time.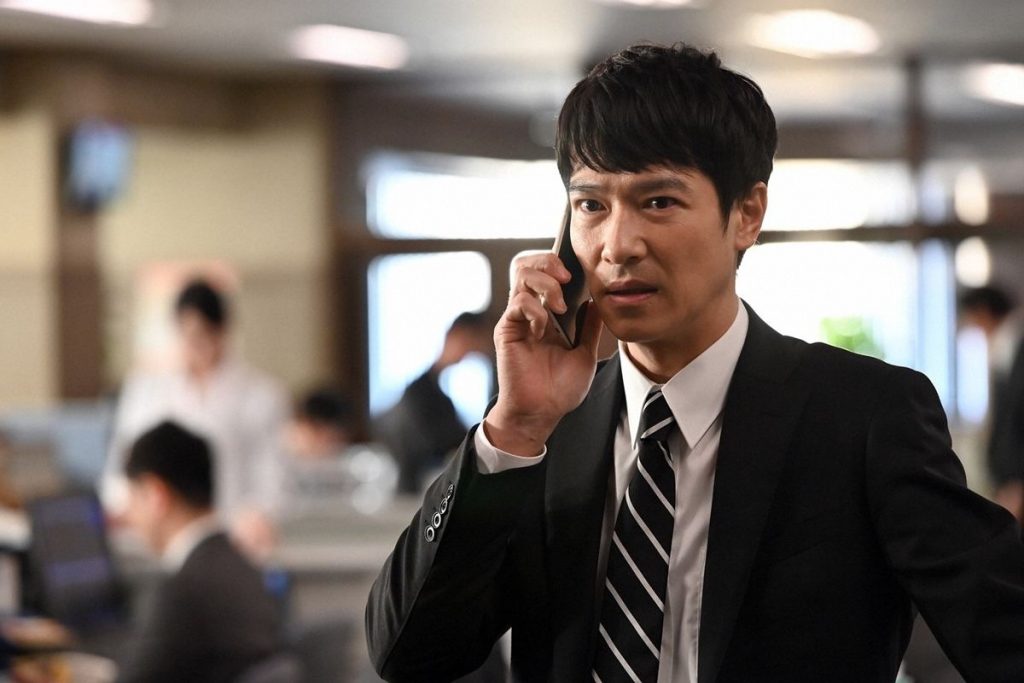 A 66-year-old male respondent said,
I've heard that he has a great sense of humor. Sakai is smart enough to get through long lines in a single shot (which directors much appreciate). He also has a gentle smile.
A 52-year-old female commented,
He is good at comical acting. Sakai is, moreover, a rare actor who can express anger with a smile.
#10 Yo Oizumi (大泉洋), Age 48
Also in 10th place is Yo Oizumi (12th place last time). He played the role of the editor-in-chief of a culture magazine in the movie Fang of Deception (騙し絵の牙), which was released in March this year. Oizumi also received a lot of enthusiastic comments from fans of Wednesday Night Football which aired on Hokkaido TV. It certainly helped that he hails from the regional province of Hokkaido in Japan's far north.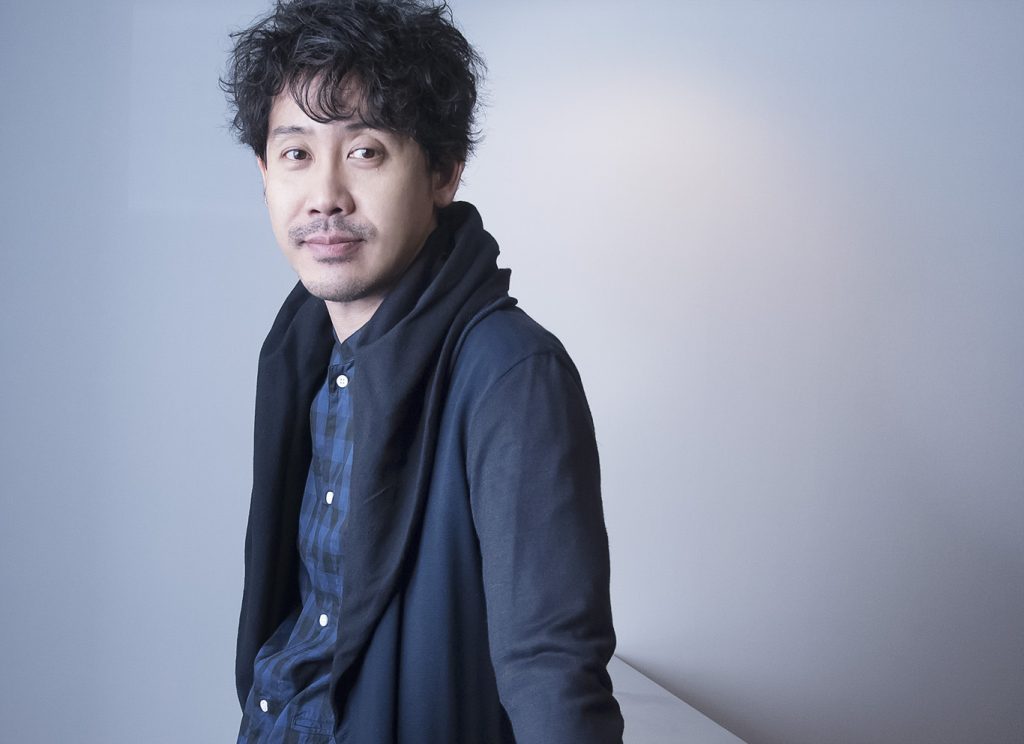 A 20-year-old female fan remarked,
I have the impression that he is more of a comedian, but Oizumi is also good in serious situations. His role as the fictional Nobuyuki Sanada in the NHK historical mini-series Sanadamaru (真田丸) was a well-balanced expression of both. I think he did a good job of acting the difficult situation of being caught between the Tokugawa shogun and his younger brother Yukimura.
A 64-year-old male characterized,
Oizumi is an actor who can make the most of his talents in both leading and supporting roles. He is a natural actor with a funny face. I think he will make it big in the comedy business, as well.
#9 Kei Tanaka (田中圭), Age 37
Falling 4 places since last year, perennial favorite Kei Tanaka secured his support by appearing in the TV mini-series Night Doctor (ナイト・ドクター) which went on air in July.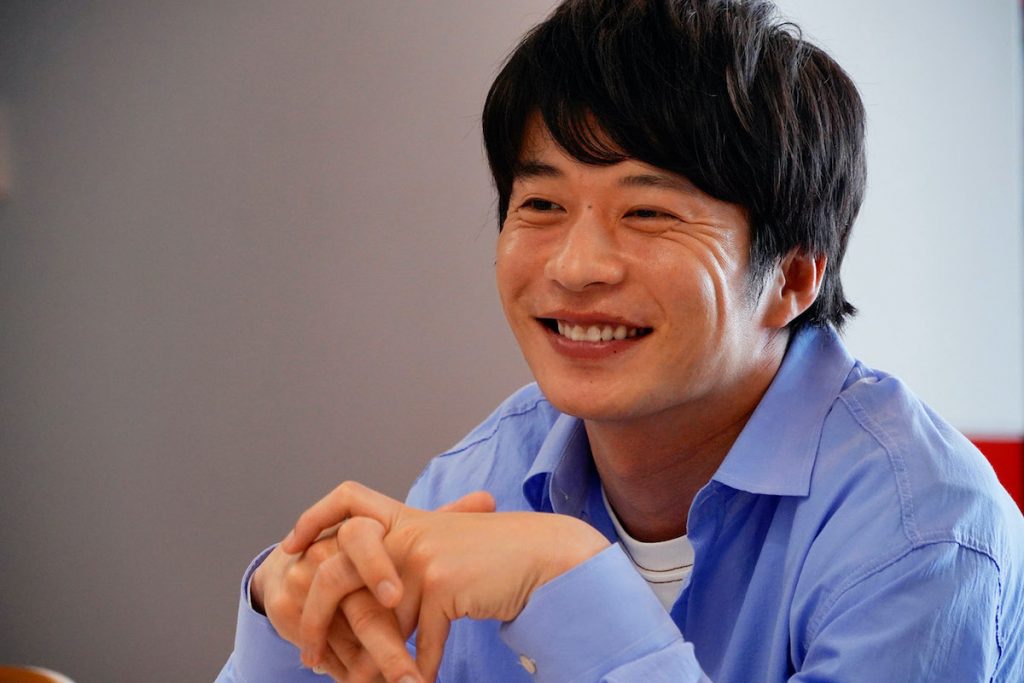 Tanaka must also be a skilled writer. A 46-year-old female fan commented,
Tanaka is not only an actor, but I think that he will be able to write books and direct screenplays in the future.
His personable style also lends itself to being a show host. A 21-year-old female respondent mentioned,
Not only is he a good actor, but Tanaka is also an interesting MC who can act as a variety show host. I also like the fact that he is natural without being sarcastic. He can play anything from being a good guy to a bad guy.
A 41-year-old woman likes his sincerity. She explained,
Tanaka says he doesn't work for his fans, but he is very fan-friendly. His interviews seem honest and unpretentious.
#8 Tori Matsuzaka (松坂桃李), Age 32
Matsuzaka Tori, who announced his marriage to Japanese actor Toda Erika last December, dropped 2 ranks this year. His performance in the difficult role of Newspaper Reporter (新聞記者), which was released in 2019, seemed to make a good impression.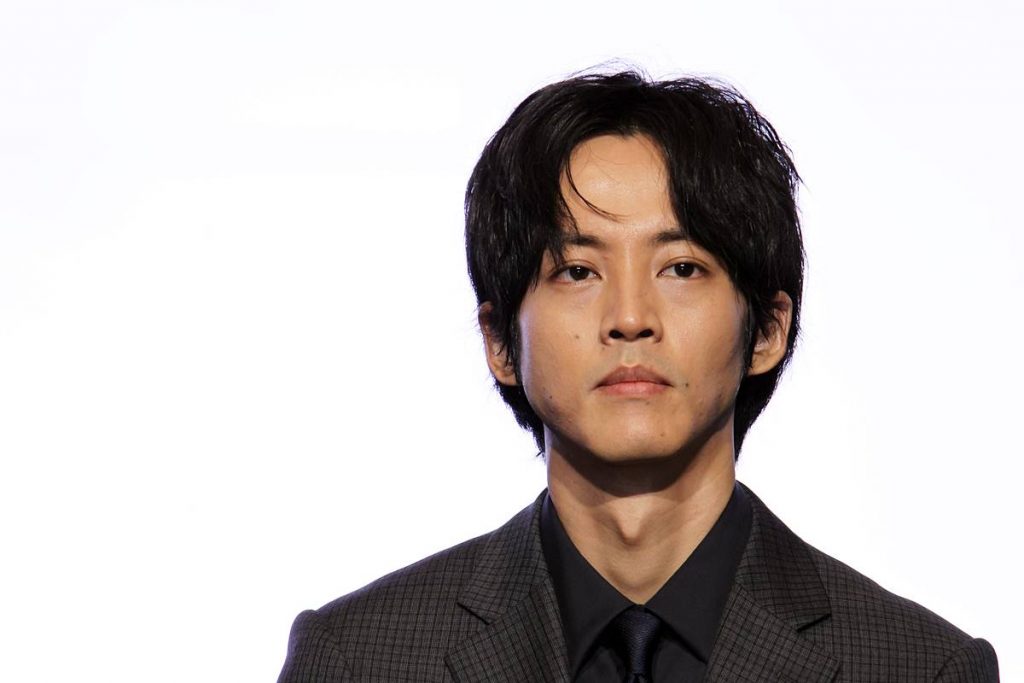 A 49-year-old female fan mentioned,
"I like the gentle and soft-spoken nature of Tori Matsuzaka, who I see frequently in variety shows.
A 54-year-old male respondent admitted,
Matsuzaka is actively involved in difficult roles and socially conscious films that criticize the current government. He doesn't seem to be choosing only roles and films that will be well received by the public like many popular actors of his generation.
#7 Masaki Suda (菅田将暉), Age 28
The youngest member of this exclusive club, Taisho Sugo, known professionally as Masaki Suda, is a popular up-and-coming Japanese actor and singer.
Suda, who ranked 13th last time, moved up to 7th place.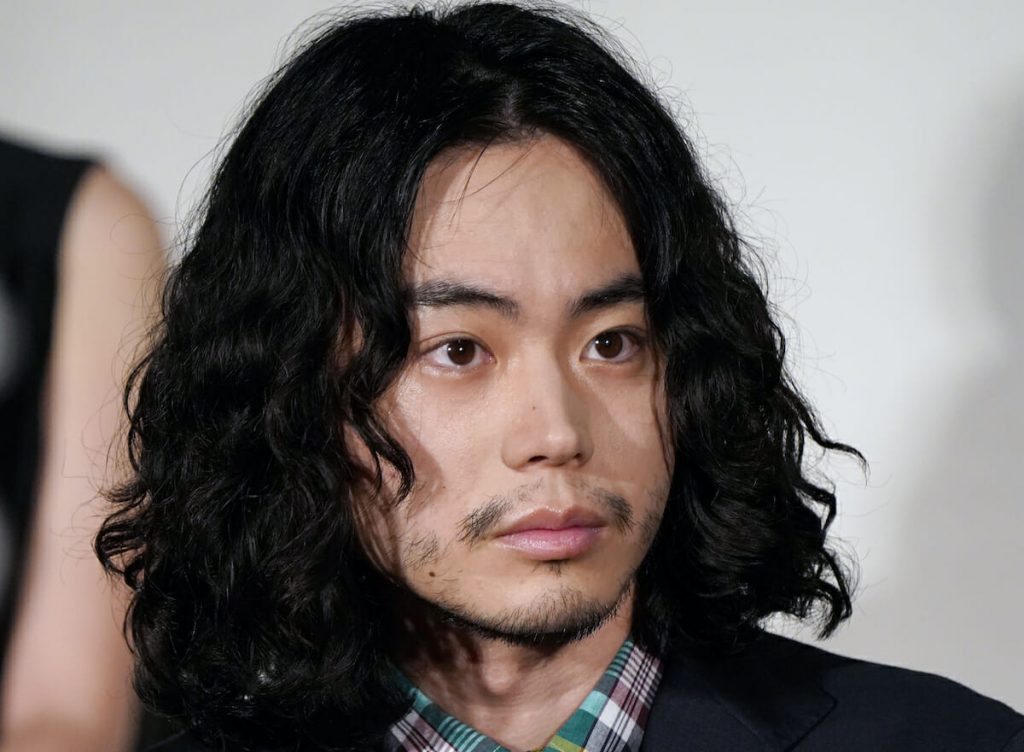 A 26-year-old female fan commented,
Suda is versatile not only in acting but also in singing and fashion.
A 42-year-old female responded mentioned,
The first movie I saw him in was It Shines Only There (そこのみにて光り輝く) written by Yasushi Sato. He played the role of a man with whom the main character had a close relationship. I hope Suda will continue to grow, because he has become indispensable in various dramas and movies, is a talented singer, and has an unpretentious personality that is evident when he appears in talk shows.
An impressed 38-year-old female fan said,
After seeing him talk about 'leading the entertainment industry' in a documentary, I realized that Suda is not simply a passive actor. My view of him has changed. I can feel the soul in his acting.
A 60-year-old male respondent gave a vote of confidence by saying,
Suda is the number one young actor, and he is continuing to evolve. I would like to see him try his hand at films directed by foreign directors.
#6 Issei Takahashi (高橋一生), Age 40
Issei Takahashi moved up 11 ranks to capture the #6 position this year. This result was thanks in large part due to his well-received performance in the TV mini-series Heaven and Hell (天国と地獄), in which he played both the role of a man and woman who switch places.
A 48-year-old female fan remarked,
I was amazed at the range of his acting ability to portray accurately both good and bad guys just by the expression in his eyes. I was also amazed at his ability to switch back and forth when he also played the role of a woman in the drama Heaven and Hell.
A 37-year-old female respondent explained,
Takahashi is a true chameleon actor, as seen in the TV mini-series Heaven and Hell, Nagi's Long Vacation (凪のお暇), and Thus Spoke Kishibe Rohan (岸辺露伴は動かない). He looks like a completely different person depending on the role. Takahashi's facial expressions, voice, and gestures draw you in.
A 59-year-old female respondent confessed,
I want him to be my 'wife,' because Takahashi seems to be a good cook."
Takahashi's star power also helps his commercial sponsors to sell whatever he promotes for them. A 62-year-old female fan admitted,
I don't know why I tend to fall in love with his TV commercials, but I started eating MOW Ice Cream (a brand touted by Takahashi) and keeping a small stash in my freezer. Previously I rarely ate ice cream.
#5 Yutaka Takenouchi (竹野内豊), Age 50
Yutaka Takenouchi, who was only ranked 18th last year, made it into the top five with strong support from the men of his generation. He played the role of an authoritarian judge in the drama Ichikei no Karasu (イチケイのカラス). It was Takenouchi's first lead role in a prime-time monthly series in 11 years.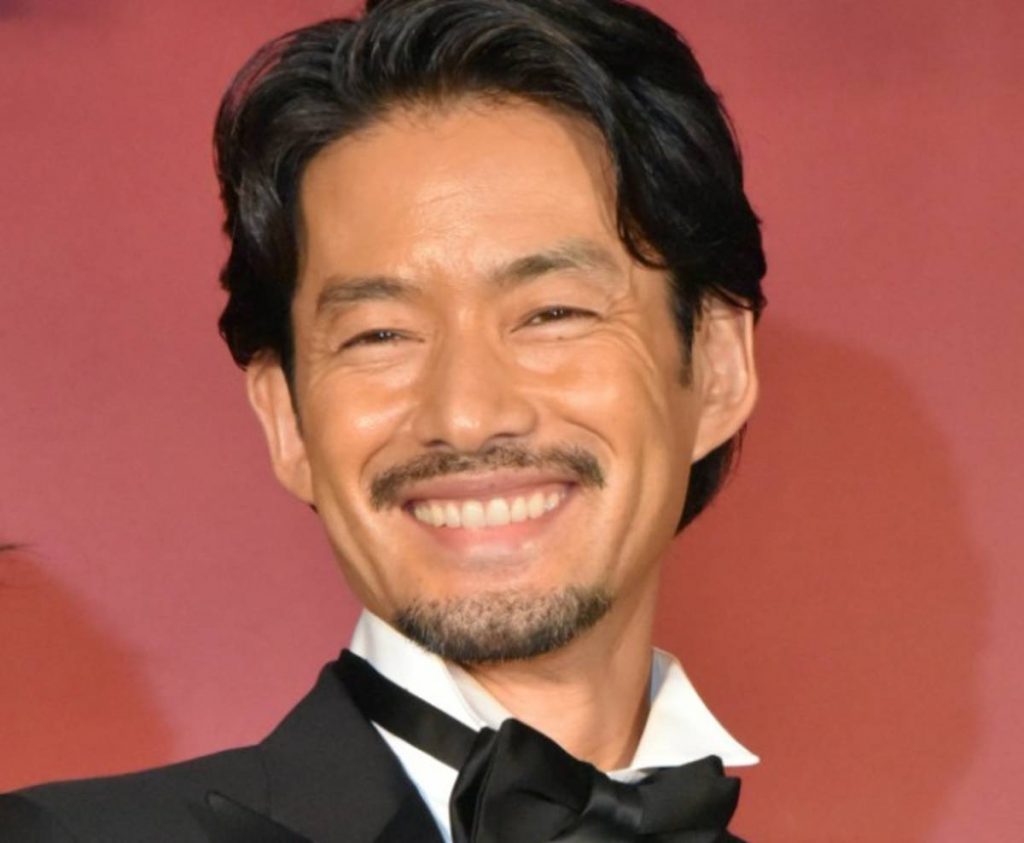 A 58-year-old female fan explained,
When he was younger, Takenouchi seemed to be more visual. Now that he has aged well, he can play a wider range of roles.
A 21-year-old female respondent said,
He usually has a calm and dandy image, but the slightly goofy roles he plays in dramas suit him very well.
A 29-year-old romantically-inclined female fan acknowledged,
The mild-mannered 50-year-old in Ichikei no Karasu is very attractive. I can't believe such a wonderful person hasn't gotten married yet (at the moment)! That alone gives me a dream.
A 54-year-old woman explained,
"I liked his aloofness as a judge in Ichikei no Karasu, his first drama in a long time. I felt that his manliness has improved with age. He seems to be getting more masculine as he gets older. I feel that he has the sex appeal of a mature man.
A 58-year-old male fan revealed,
Takenouchi is over 50, but he's aging well–even for an old guy like me.
Takenouchi truly does enjoy support from multiple generations of fans. A 16-year-old female added,
An ideal father!
#4 Tsuyoshi Kusanagi (草彅剛), Age 47
Tsuyoshi Kusanagi is a Japanese actor, singer, television host, and a former member of SMAP, one of the best-selling Asian boy bands ever. A controversial figure, in 2009, he was arrested on suspicion of public indecency. After apologizing for his misbehavior on national television, prosecutors somehow agreed not to indict him.
Kusanagi moved up 2 ranks to finish in 4th place this year. He was, most likely, buoyed by his performance as the historical figure Yoshinobu Tokugawa in NHK's historical drama Reach Beyond the Blue Sky (青天を衝け), which covered the life of the father of capitalism in Japan, Eiichi Shibusawa.
A 55-year-old female fan who followed that mini-series closely explained,
In Reach Beyond the Blue Sky Kusanagi played the role of Yoshinobu Tokugawa, who is usually a calm and easy-going person but becomes a completely different person (in the middle of the story). I am always impressed by Kusanagi's wide range of acting ability, from healing to slightly bad roles. I especially love the way he cries while laughing and laughs while crying.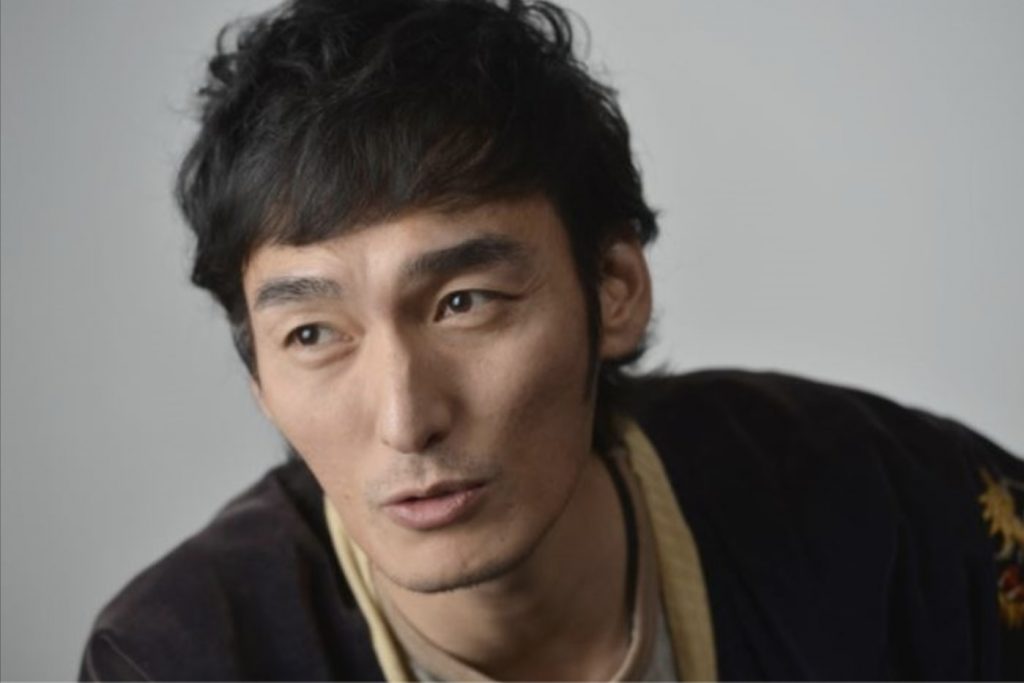 A 52-year-old female fan expounded,
He is an actor who really attracts me. When I watch him on stage, in movies, and in dramas, my heart shakes and I am completely absorbed. There are many good actors, but there is no one who can captivate me like this.
A 40-year-old female fan mentioned,
I was personally very worried about what would happen to him after SMAP broke up and he left his talent agency, but my fears were unfounded. I think he is one of the most talented actors in Japan.
A 35-year-old woman impressed with his versatility added,
He is a wonderful actor who can act as a transgender person, a military general, or a common man.
#3 Hiroshi Tamaki (玉木宏), Age 41
Rounding out the top three is Hiroshi Tamaki, who had also finished in 3rd place last year. Since last year he has starred in three made-for-TV dramas including The Way of the Dragon: Two-Faced Avenger (竜の道 二つの顔の復讐者), The Way of the Househusband (極主夫道), and Cherry Pagoda (桜の塔).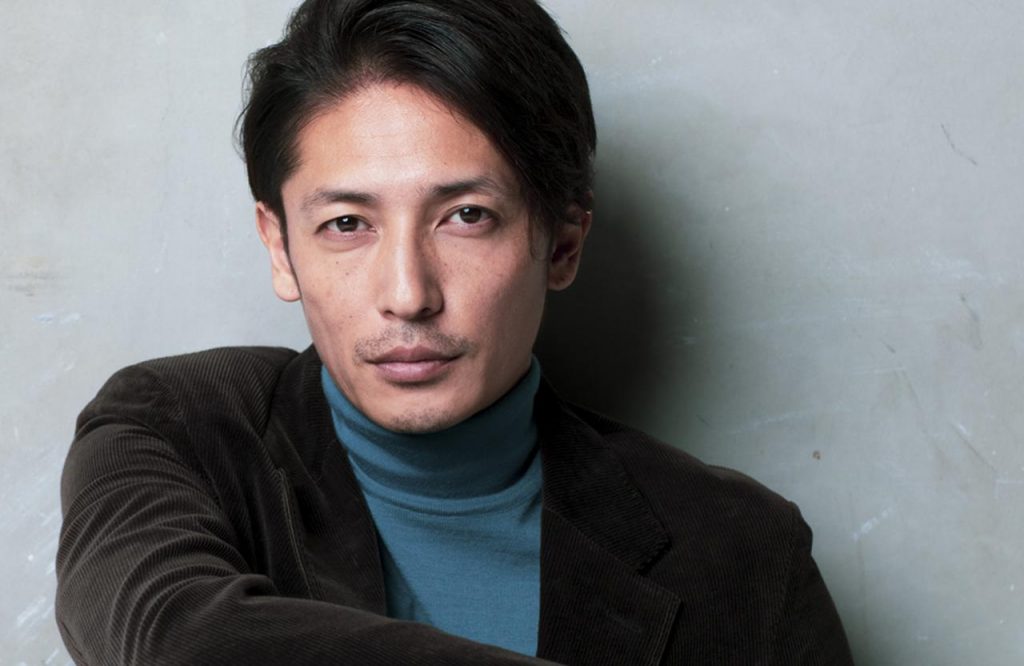 A 50-year-old female fan outlined,
Since his big break 15 years ago, Tamaki has appeared in many TV commercials, which explains how well trusted he is by sponsors. He is also famous for his great care for the staff, such as helping to clean up on set to the point that the staff often feels intimidated. He can play both hard and soft roles with ease. While he has become more austere and dandy-like with age, Tamaki still has a refreshing presence that is rare in people over 40. Is there anyone else like him? (No, there isn't.)
A 45-year-old female expounded,
I've been rooting for him since he was in his 20s, but now that Tamaki is in his 40s, he's become even more profound. His range of acting is broad enough, so that I can enjoy all of his works. I also like his voice.
#2 Kento Hayashi (林遣都), Age 30
Second place went to Kento Hayashi, who rose quickly from outside the top ten last year. He was rewarded for his performance in the made-for-TV dramas Hold Me Back (私をくいとめて) and Ossan's Love (おっさんずラブ).
Hayashi is also the star of the movie Inubu (犬部!), which just opened in theaters on July 22.
A 42-year-old woman explained,
He has a wide range of roles…His performance in The World is Made of Three (世界は3で出来ている), in which he played three different roles, resulted in being awarded the Galaxy Grand Prize…Hayashi can play anything including a handsome upper crust type, a villain, a peculiar character, and sometimes just an ordinary young man. I look forward to seeing him in the future.
A 46-year-old female fan went on,
I think he might be a good actor for the stage. I think he is also addicted to the charm of the stage.
A 64-year-old female fan clarified,
Hayashi has terrific acting ability and good looks like a Greek sculpture.
A 45-year-old woman mentioned,
…I came to like him even more because of his gracefulness in taking on oddball and dull third person roles despite his neat face. He's an actor I'd like to follow for a long time.
Hayashi certainly seems to be on a trajectory heading for future success. He still lost out, however, to the perennial favorite and oldest member on this list.
#1 Hiroshi Abe (阿部寛), Age 57
Hiroshi Abe ranked first for the second consecutive year. In April, he starred in Dragon Zakura (ドラゴン桜), which captured almost 30% of Japan's entire television viewing population on the night it aired.
A star on the big screen for the past three decades, Abe has 3 new movies coming out later this year.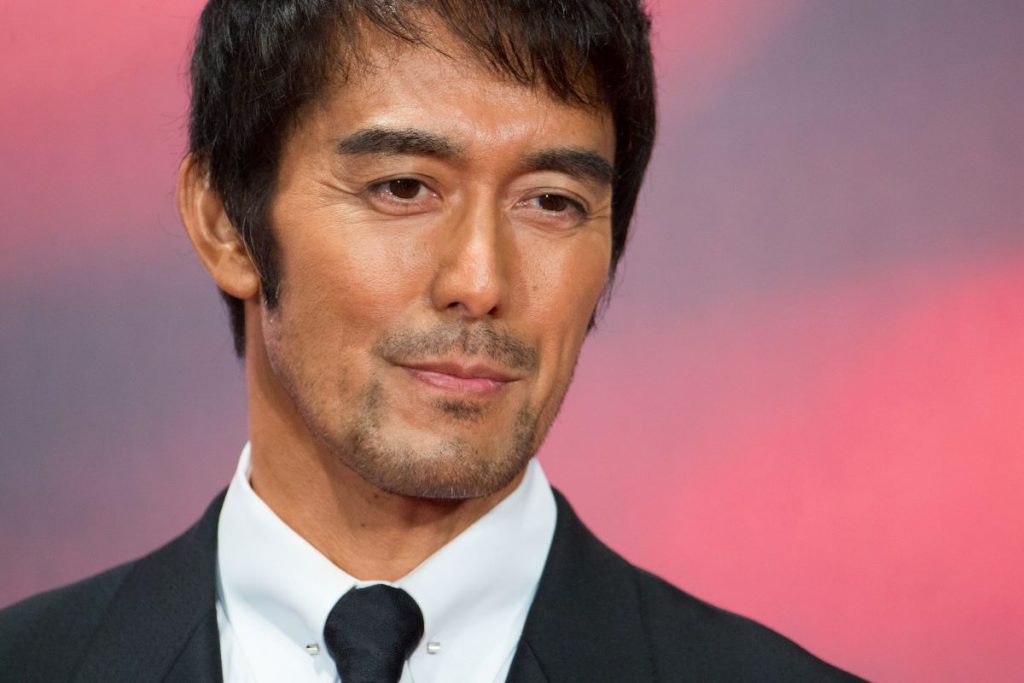 A 67-year-old male fan concluded,
He is good at comedy, and Abe is a hot-blooded man. His presence is always tangible , no matter whether he has a role in a made-for-TV drama or movie.
A 64-year-old male explained,
Abe can perform a wide range of roles naturally. He can handle everything from Shakespearean tragedies to comedies. He has a strong presence even in overseas movies.
A 45-year-old female fan confessed,
I like his acting, presence, voice, everything! I want Abe to play the leading role in a year-long NHK historical drama!
---
While the language barrier often precludes many Japanese actors from gaining much of a following outside Japan, some of their work is now being translated. The made-for-TV dramas and movies of these top-ranked actors would, however, be an excellent place to begin for any student of the Japanese language and culture. Unlike China, where such lists are now banned, Japanese fans are quite fond of such rankings. Thus, you'll have to check back in a year from now to see who moves up and down.
---
Links to Sources: https://bunshun.jp/articles/-/47167 and https://www.theguardian.com/world/2021/aug/27/china-bans-celebrity-rankings-in-bid-to-rectify-chaos-in-the-fan-community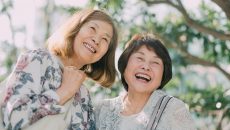 Check out Hatoyama, Japan. The small town in Saitama prefecture is literally considered Japan's happiest town.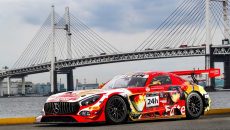 Enter the world of itasha, Japan's anime, manga, and video game character-themed cars that fuse together two subcultures.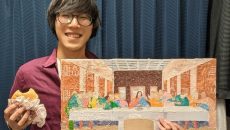 Leonardo da Vinci would be proud of his modern day novice protégé who chose an unusual medium for his first work.