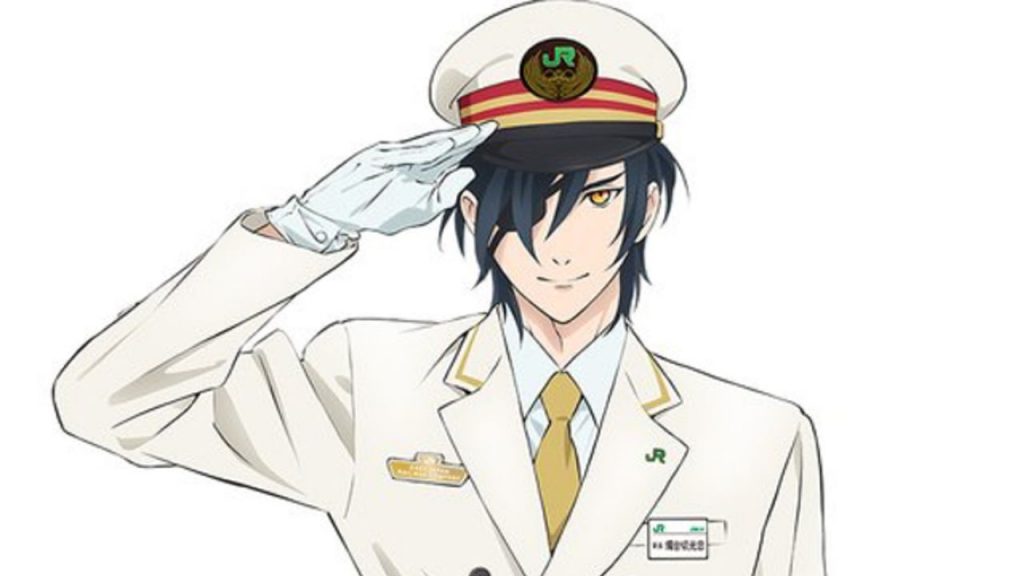 Station Idol Latch! is Japan's Newest Anime Phenomenon
Mild-mannered station masters transform into flamboyant anime characters when off-duty.
The new idol project Station Idol Latch! has just launched in Japan. It imagines station masters at train stations in Tokyo as anime idols when they are off duty.
There is one station master anime character for each of the 30 train stations along the symbolic Yamanote Line which loops around central Tokyo.
Station Idol Latch! includes a wide range of merchandise, and it will soon feature live events.
Station Idol Latch! Has 30 Anime Station Masters
Station Idol Latch! has recently launched in Japan as a new idol project based on the premise that station masters at train stations along Tokyo's Yamanote Line become anime idols when they finish their work hours.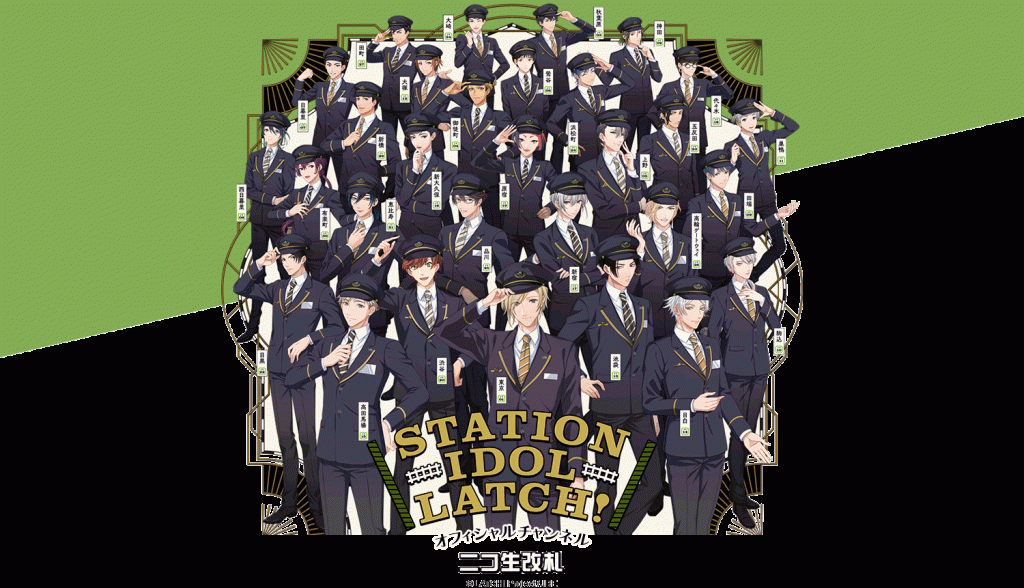 This project, which is really more like a well-funded marketing campaign, launched in December with the cooperation of Japan Rail (JR) East.
First let's provide some background about Tokyo's symbolic Yamanote Line and Japan's obsessions with idols.
Tokyo's Iconic Yamanote Line
Most first-time visitors to Japan's capital often experience Tokyo from the Yamanote Line (山手線) train, which makes a belt loop around central part of the city. Although frequently crowded—and excessively so during rush hour—the easily recognizable green Yamanote Line is a good way to get your bearings.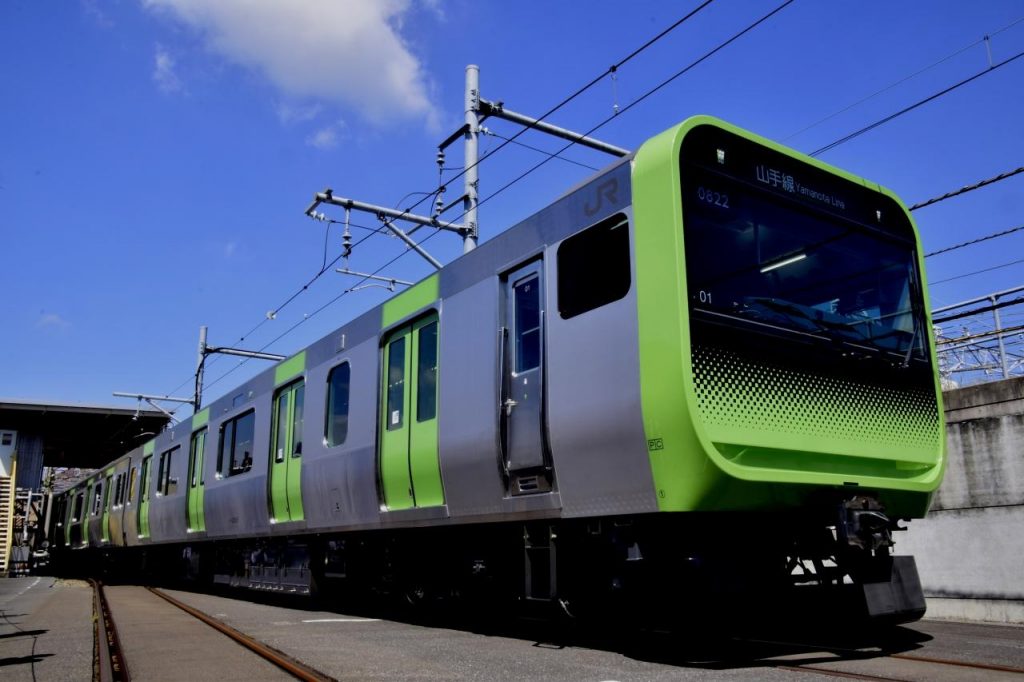 It is relatively inexpensive, arrives at each station once every 2 to 4 minutes, and stops at most of the main sub-city centers like Shinjuku, Tokyo, Shinagawa, and Shibuya. If you miss your stop and don't want to get off to go back the other way, you can always ride around the entire loop in about an hour.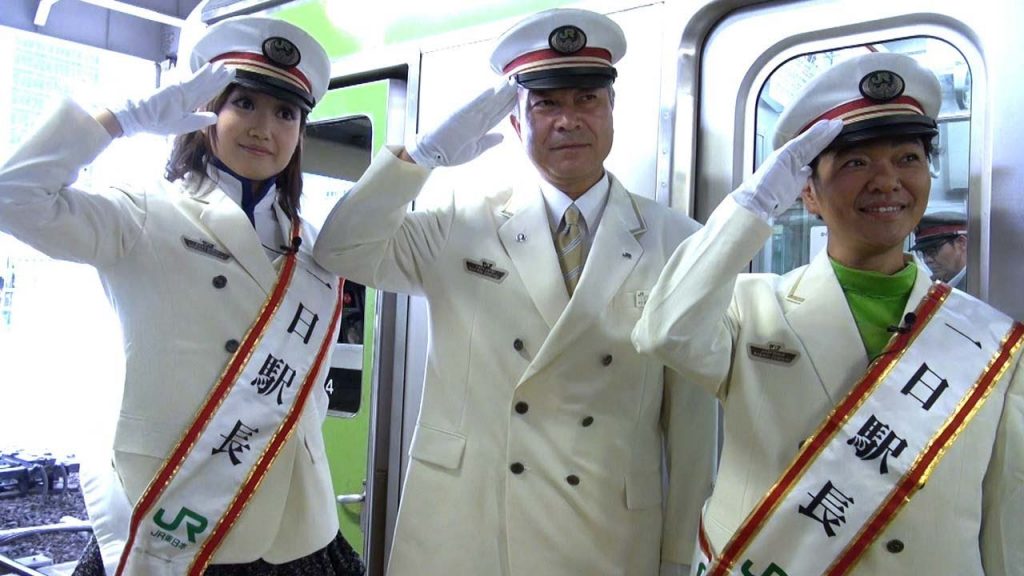 Most riders are, however, probably unaware that when they are off duty the normally unassuming station masters at each of the 30 stations along the Yamanote Line secretly transform into a "super idol" in the world of anime.  At least that is what the new idol project called Station Idol Latch! would like you to believe.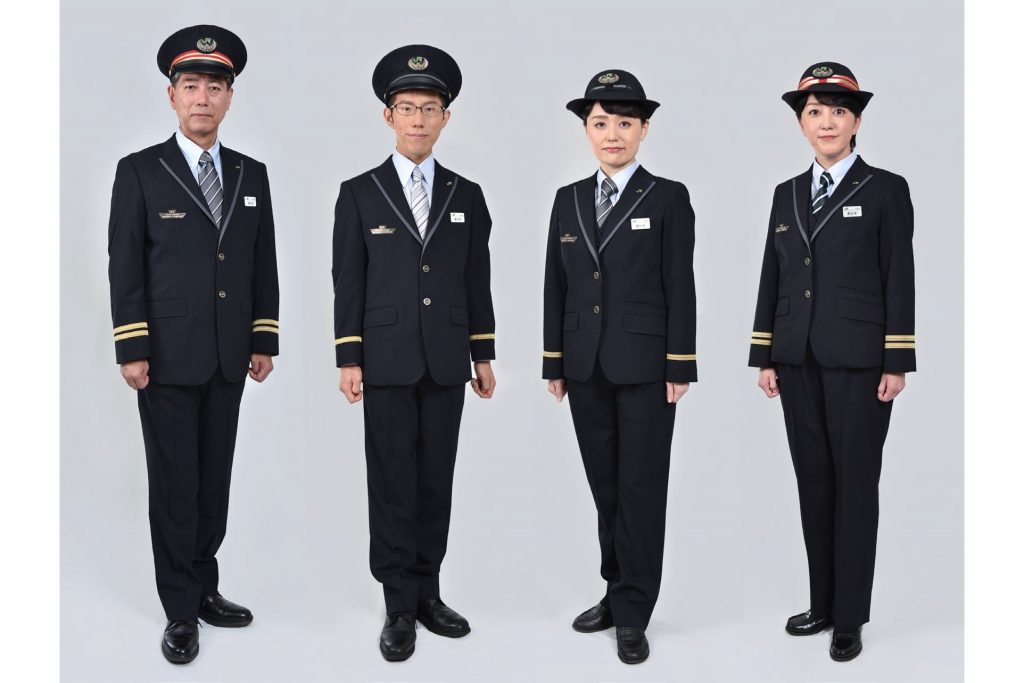 It's not just the station masters, some of the other Japan Rail (JR) employees may also be getting into the act—so to speak.
National Obsession with Idols
Japan is obsessed with idols, but the term aidoru (アイドル) in Japanese does not refer to an object of worship in a religious sense. Instead, a Japanese "idol" is typically a singer, actor, or model who makes their debut in their teens. Some are, however, often worshipped as if they were deities. More recently the definition sometimes encompasses anime characters.
Despite the fact that most train station masters are actually middle-aged or quite senior men like the gentleman standing farthest to the left in the above photo, the marketing geniuses behind the Station Idol Latch! phenomenon are presenting the animated versions of the station masters as much younger idols.
The Phenomenon of Station Idol Latch!
Anime Station Masters Are Now on YouTube
Station Idol Latch! is the marriage of the well-known Yamanote Line and idols.
To explain the concept of this new group, the company behind Station Idol Latch! has partnered with JR East to produce a 90 second teaser video. You can check it out for yourself on YouTube.
Although at this point this video is still only available in Japanese, it will, undoubtedly, help you to get the gist of the concept without any knowledge of the language.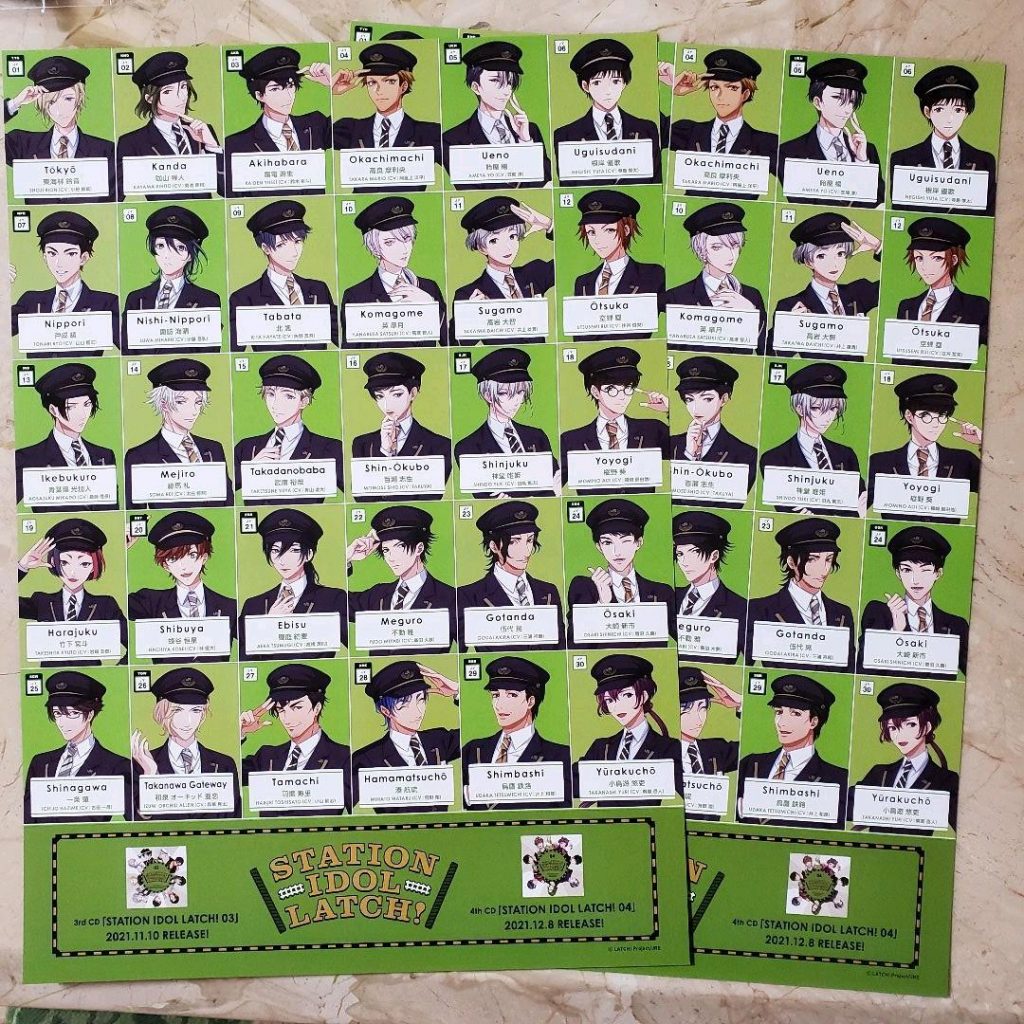 Each character is, by the way, listed in the correct order of the stations.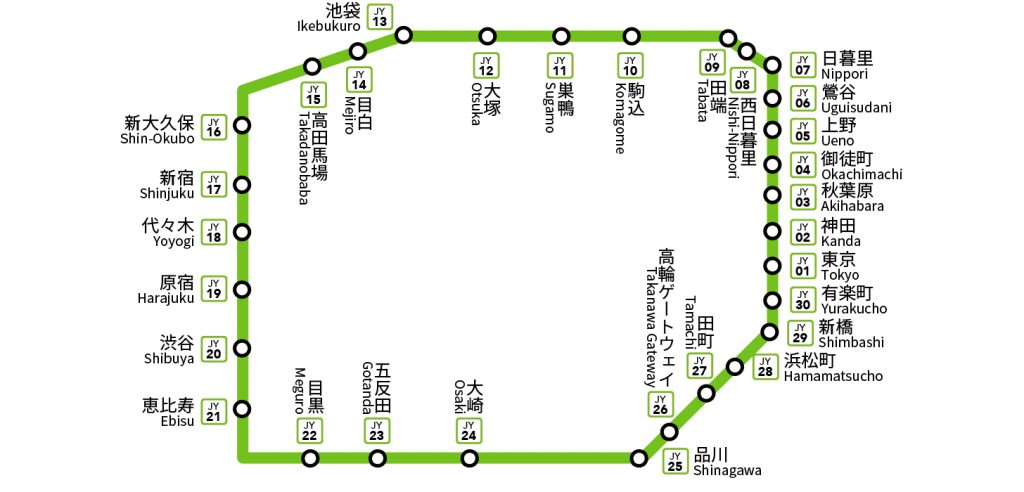 To make it easy to navigate, codes were assigned to each station since 2017. These codes are especially useful for people who cannot read Japanese and may have trouble remembering the names of some of the stations. Not surprisingly, the first code on the Yamanote Line, JY01, means Tokyo Station. The busiest train station in the country, Shinjuku, is JY17.
The characters in Station Idol Latch! can also be identified by their code.
The Off Duty Characters Dress to Impress
Curiously the station masters at certain stations seem to adopt the persona of the atmosphere of the neighborhoods that surround the station—especially when they are off duty and can wear civilian clothes.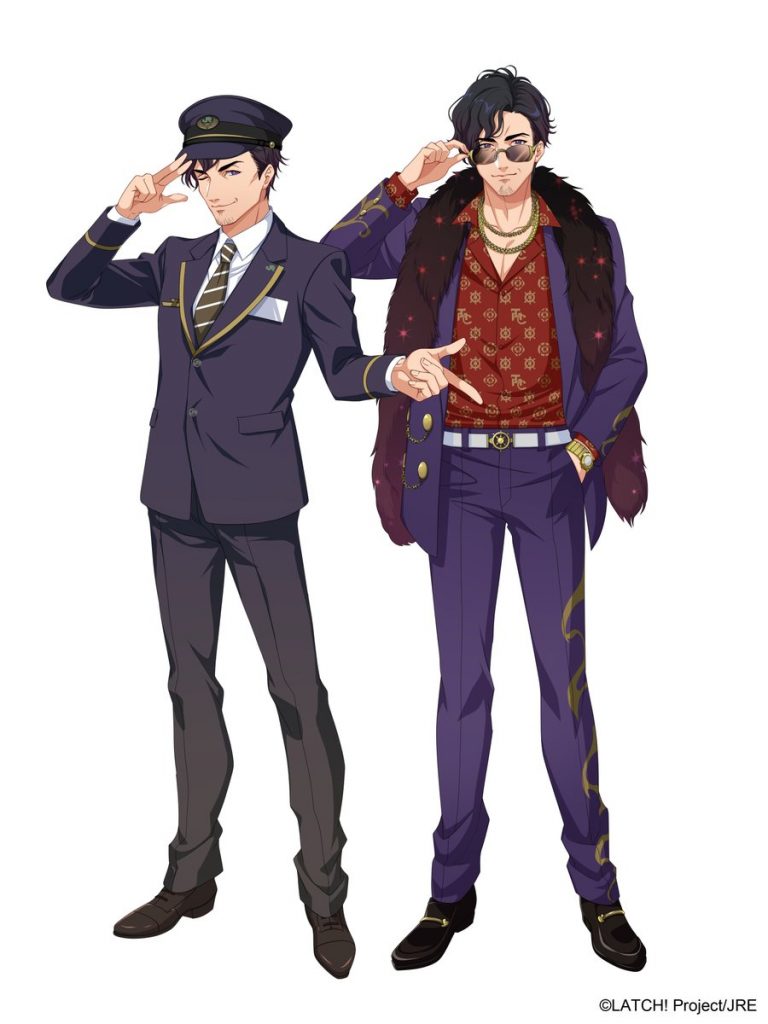 The station master for J27 or Tamachi Station, Toshisato Haburi (羽振寿里), seems to be quite a stud both in and out of costume. Perhaps he likes to hang out with students at nearby Keio University.
Other stations have a different vibe.  You can use the dedicated fan site to scroll through each station.  It features a drawing of every station master in uniform and how they prefer to dress when off duty.  Take, for example, the station master for JY13 or Ikebukuro Station. He is named Mikado Aobazuku (青葉梟光加人).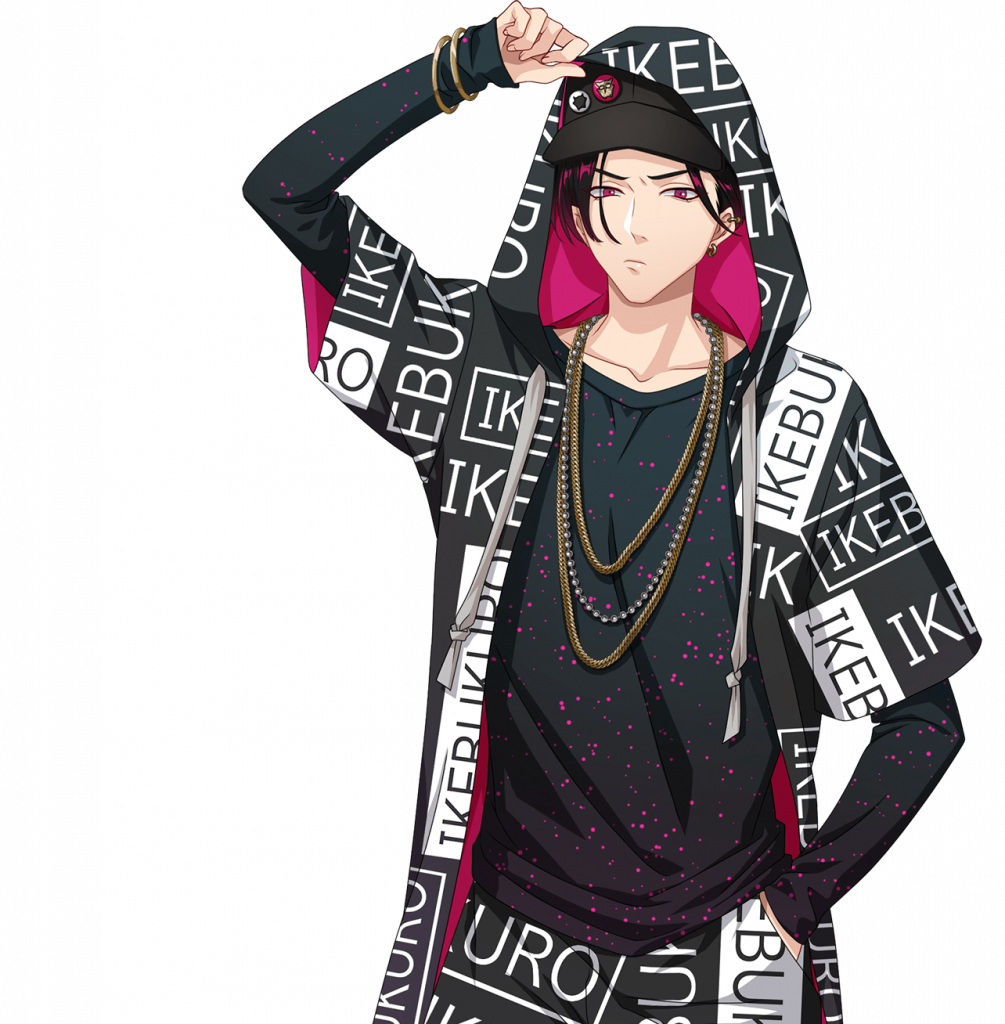 He prefers hoodies, which is fitting for the kind of fashion popular in the sub-city center of Ikebukuro.
Merch for Anime Station Masters
All of these images lend themselves to wide range of commemorative merchandise including all sorts of pins, stickers, badges, cards, key chain holders, etc. The business model also focuses on music production. Soon the characters of Station Idol Latch! will begin to appear in live shows.
First Live Event for Anime Station Masters Coming Soon
The first live gathering of all 30 station masters has been scheduled for March 6 at the Grand Prince Shin Takanawa Hotel near Shinagawa Station (品川駅 or JY25).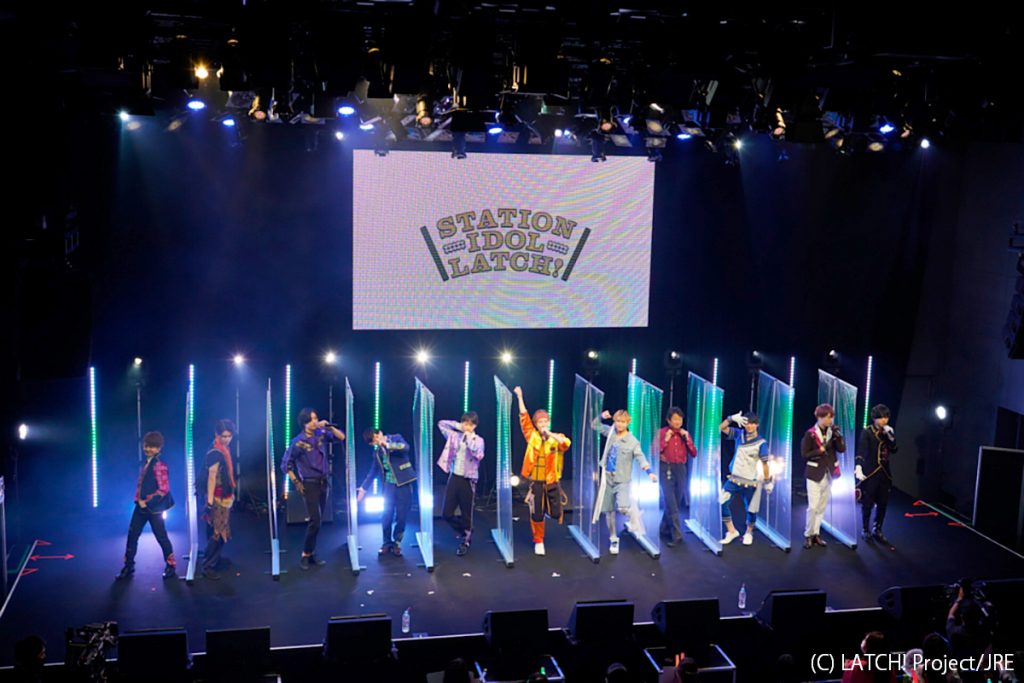 Tickets for this event will, however, set you back for far more than a green or first-class ticket on one of JR East's longer routes. The price of admission starts at 8,800 yen (approximately US $77).
---
While the growing phenomenon of Station Idol Latch! may end up staying in the category of "Only in Japan," don't count on it.  Who knows,  it may end up going global and becoming bigger than Pokemon.  At the very least, Station Idol Latch! is probably already helping JR East to recruit new graduates who aspire to become a station master.
---
Links to Japanese Sources: https://gamebiz.jp/news/296357, https://latch.jp/news/1921/, and https://www.daito.ac.jp/att/30688_274461_010.pdf.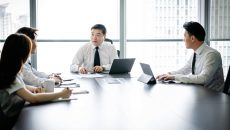 It's an abbreviation of a longer, more formal proverb that roughly translates as "preaching to the choir."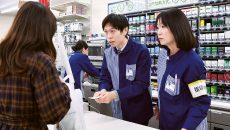 Sometimes the customer is NOT always right. A little compassion can go a long way toward maintaining civility during the global pandemic.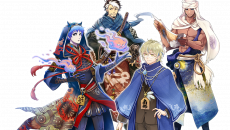 Bandai Namco Entertainment is helping to revive Japan's declining sake brewing industry by employing an army of new anime characters.
Menu