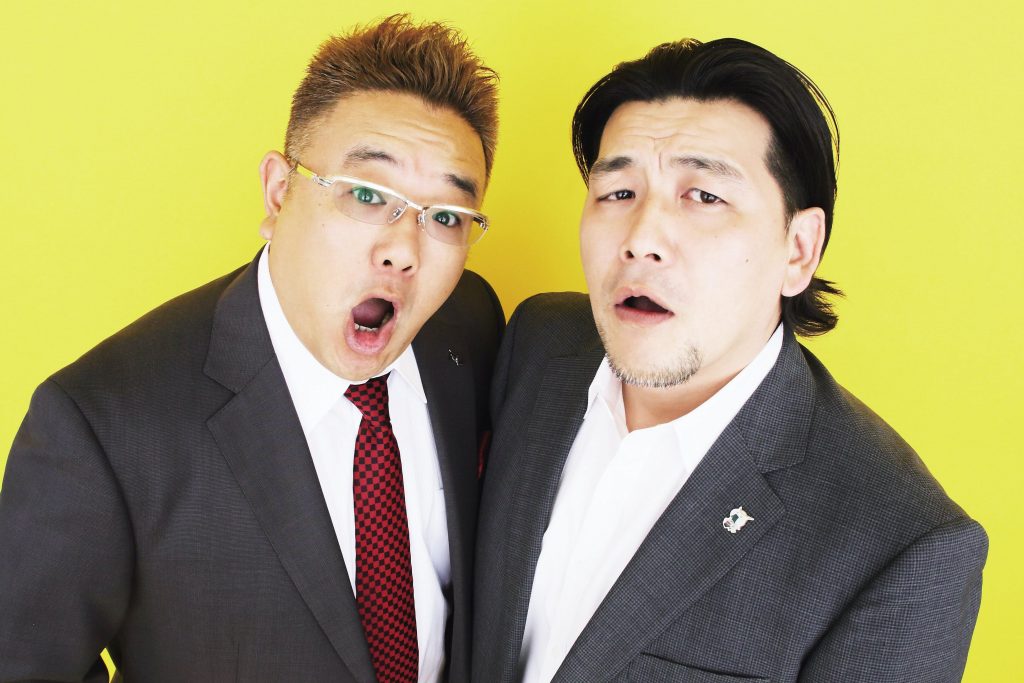 Symbols of the North: How Comedy Duo Sandwichman Became Japan's Most Loved TV Personalities
Comedy duo Sandwichman voted as number one most beloved TV personalities for the third year in a row.
Who, or What is, Sandwichman?
Although Sandwichman may at first seem like a poorly named culinary superhero, it is actually the most popular comedy duo composed of 46-year old Mikio Date and Takeshi Tomizawa of the same age.  The two specialize in the manzai style of Japanese comedy often involving two contrasting acts, a boke and tsukommi.  Date plays the role of the tsukommi who cleverly corrects, insults or places jokes into the happenings of the scatterbrained boke played by Tomizawa.  
Date and Tomizawa met each other while playing on their high school rugby team in their hometown of Sendai, Miyagi prefecture in northeastern Japan. The two became friendly from that moment on and decided that one day they would be successful comedians and moved to Tokyo to pursue their dreams. The two mentioned that they shared a tiny, 60,000 yen ($545 US) per month apartment together during this time.
Date and Tomizawa would struggle to climb the ladder to fame for several years until they finally got their break by winning a televised manzai competition to the surprise of many after numerous unsuccessful attempts.
Based on surveys that explored the perspectives of 1,000 men and women of various age groups, Sandwichman has been voted as 2020's most popular television personalities for the third year in a row. 90% of Sandwichman voters cited the amusing quality of their acts while 72% of the voters also noted that it was because they liked the personalities and characters played by the duo.
Tohoku Spirit
While the duo is praised for their funny material and likable, down-to-earth personalities, their humanitarian nature, humble beginnings, and never-ending support for the victims of the 3/11 earthquake and tsunami that devastated northeastern Japan likely also plays a large role in their public reception.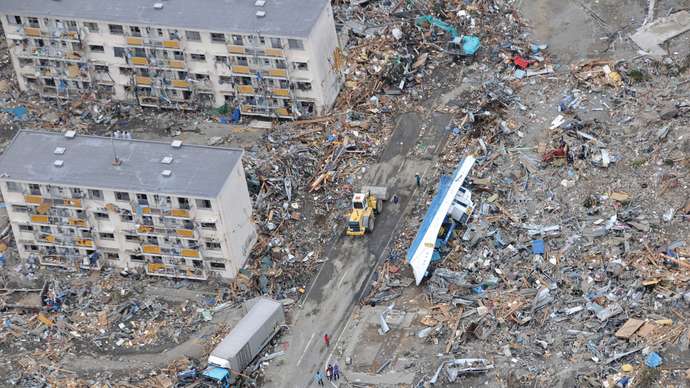 During an NHK special that aired on March 24, 2021, Tomizawa revealed that the two were actually back in their home prefecture filming for a television show in 2011 when the tsunami hit the northeastern coast. He stated that if they had not been atop a mountain that they were filming on, they too would have been victims of the disaster.
In addition to seeing the devastation firsthand, Tomizawa stated that he saw the fact that he was saved from disaster as a message pushing him to use his social platform to make a difference and help those who were not as lucky as he and his partner were. Ever since, the duo has become ambassadors of Tohoku, the northern region, and leading figures in efforts to rebuild and recover from the events of 3/11.
Not only does Sandwichman act as a symbol of the Tohoku region by promoting it in their TV shows and appearances, the two also embody the strong willpower held by the region that continues to deal with the aftermath of the 3/11 disasters. Ten years later, Sandwichman has not stopped their efforts to support the victims of the tsunami and reconstruction of the region in general.
Support and Activism
In total, Sandwichman has now donated nearly 500 million yen ($4,534,000 US) to affected areas in northeastern Japan, with roughly 170 million ($1,542,000 US) of the total donated to their home prefecture of Miyagi. Since 2011, Sandwichman has held live performances for charity across Japan as well as hosting various campaigns and fundraisers. In 2018, they collaborated with beverage company Suntory to create the Tohoku Love line of Suntory's popular oolong tea. For every bottle sold, 2 yen ($0.02) would go to a charity to help the Tohoku region. The two have stated that they intend on continuing their efforts to support and aid the impacted areas.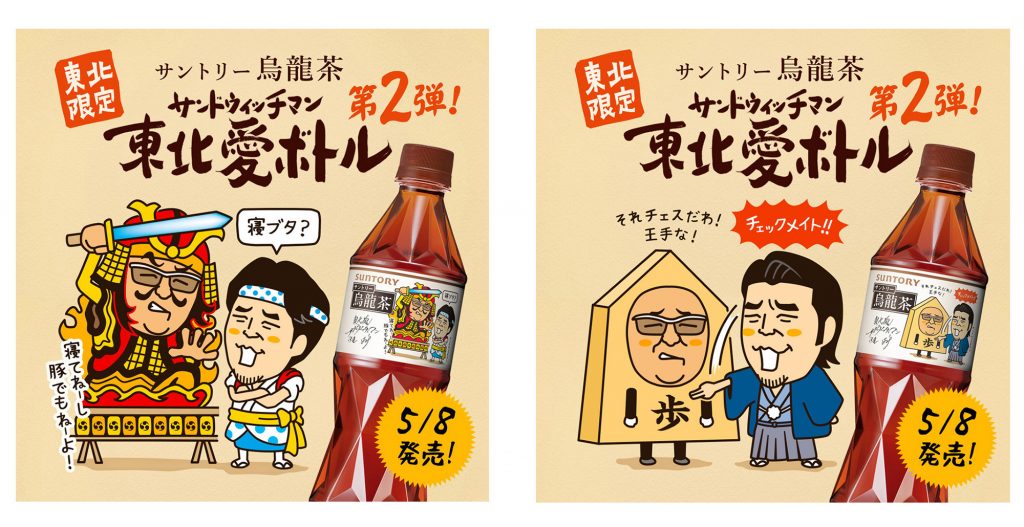 Their most recent donation was on February 26th, when they donated 14 million yen ($127,000 US) to the Miyagi Children's Education Fund that provides scholarships to children who have become orphans as a result of the 3/11 disaster. The governor of Miyagi Prefecture, Yoshihiro Murai, expressed admiration for the duo's donations and emphasized that no other individual, group, or organization has donated and helped as much as Sandwichman.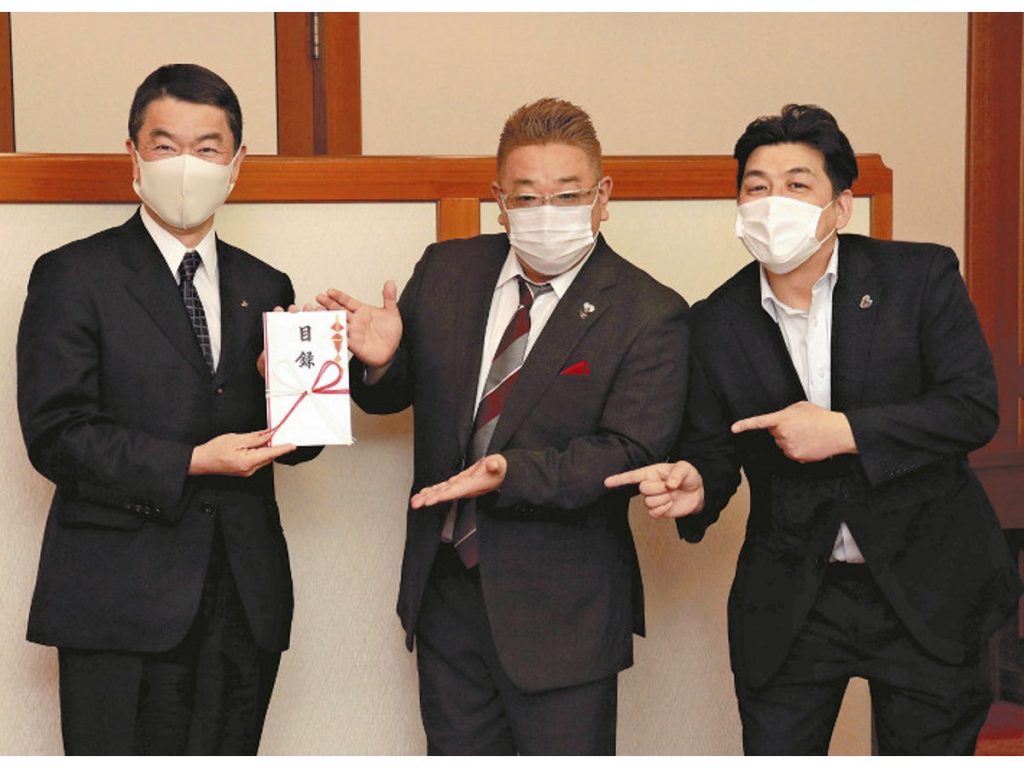 Public Reception
The efforts of Sandwichman have not gone unnoticed by the Japanese people. Reflecting on the 10 year anniversary of the disaster, Twitter user Akira (https://twitter.com/Akira336) praised the duo as symbols of Tohoku, noting that their name comes to mind when 3/11 is mentioned, further emphasizing their continuous effort in the region, and stating that he will continue to support the duo in the future.

Nigeyakumitu (https://twitter.com/nigeyakumitu307) pointed out that it may be Sandwichman's proximity to the disaster, being that it devastated their home prefecture, that keeps pushing them to continue their support for the region while praising their efforts and emphasizing the sizable donations they have given.
Maintaining Fame
So what does it take to be Japan's most beloved television personalities for 3 years in a row? For the answer we can look to Sandwichman. Likely a mixture of all their attributes, the duo make it clear that Japanese viewers are fond of those who go beyond simply being entertainers.
Rather than adopting a "hollywood" image of being an elevated celebrity group, Sandwichman's down-to-earth demeanor and philanthropic tendencies place them in a position to be admired. In short, Sandwichman goes beyond being comedians with hilarious material.
From humble hometown beginnings to struggling as up-and-coming comedians they embody a true rags-to-riches story. This notion of never giving up has translated into their career as comedians and as philantrophers. Further, it echoes the Japanese value of having a strong spirit, not giving up, and fighting on.

For those who aspire to be "big in Japan", Sandwichman can act as the mentors to look up to and learn from.
Sources: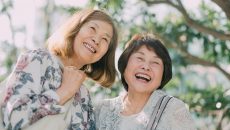 Check out Hatoyama, Japan. The small town in Saitama prefecture is literally considered Japan's happiest town.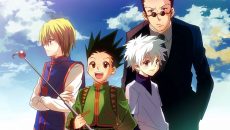 Wait no more! Yoshihiro Togashi, the creator of Hunter x Hunter took to Twitter hinting at more chapters after a long hiatus!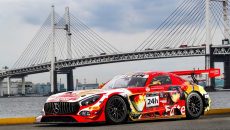 Enter the world of itasha, Japan's anime, manga, and video game character-themed cars that fuse together two subcultures.