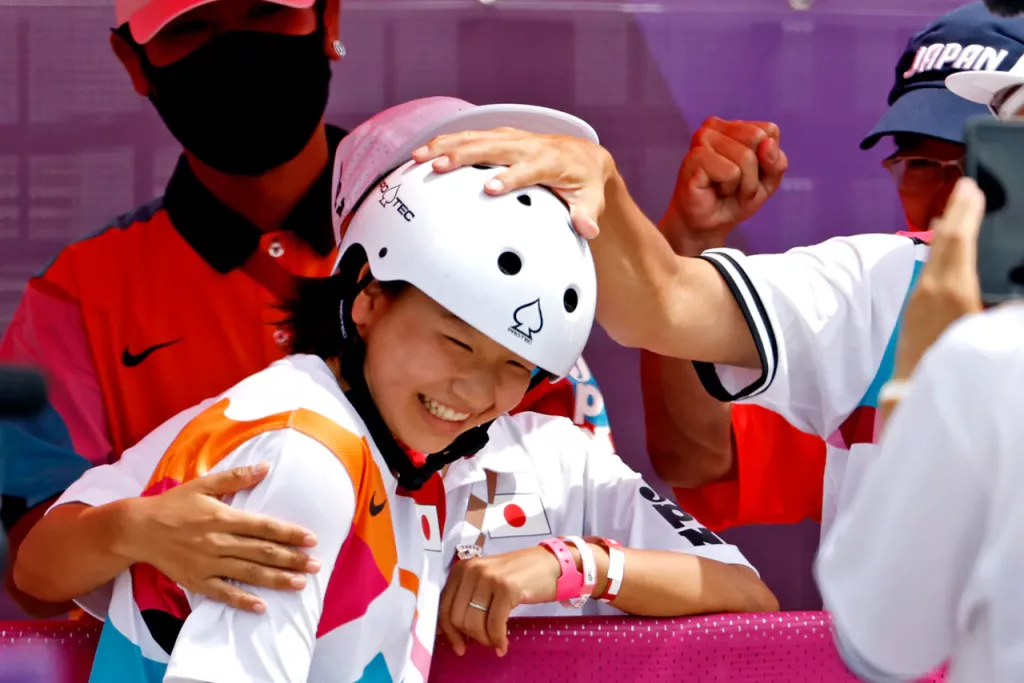 The Future of Skateboarding in Japan Looks Brighter Following the Olympics
Thanks to Gold Medalists Yuto Horigome and Momiji Nishiya, the future of skateboarding in Japan looks brighter.
Skateboarding in Japan has not been embraced like it is in other countries around the world as it is still largely seen as rebellious, reckless, and dangerous.
Thanks to Yuto Horigome and Momiji Nishiya who just won skateboarding first Olympic gold medals the attitude towards skateboarding in Japan will likely change bringing it into the mainstream.
There will likely be more and more children who adopt skateboarding in the near future in Japan as it becomes more accepted.
Skateboarding in Japan
Skateboarding and skate culture has long been looked down upon in Japan for being reckless, rebellious, and dangerous.  While this applies to almost any country in the world to some extent, Japan, in particular, has not fully embraced skateboarding with open arms to the extent that nations like the United States, Canada, or England have.  Just by taking a short walk through the center of town in a large Japanese city, you're bound to see numerous "no skateboarding" signs.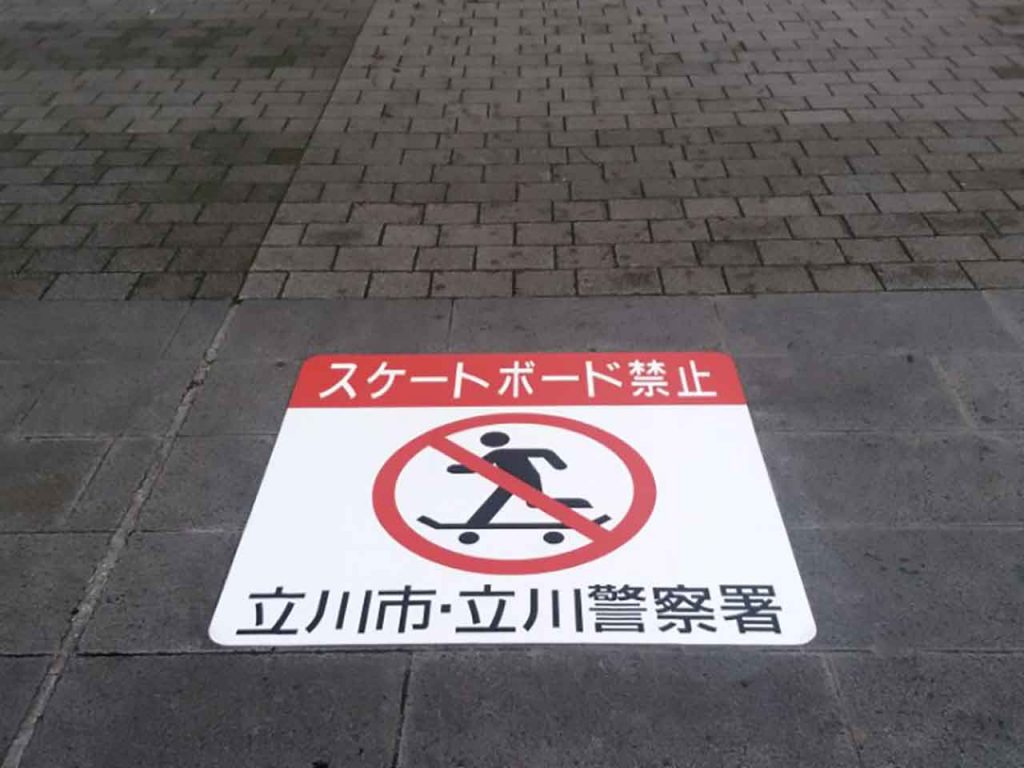 While "no skateboarding" signs are understandable in places that skaters would likely damage, the anti-skating rhetoric has deeply rooted itself in Japan.  In fact, most skateboarding outside of skate parks in Japan tends to happen at night, as skaters need to avoid the countless security guards or police kicking them out of "skate spots."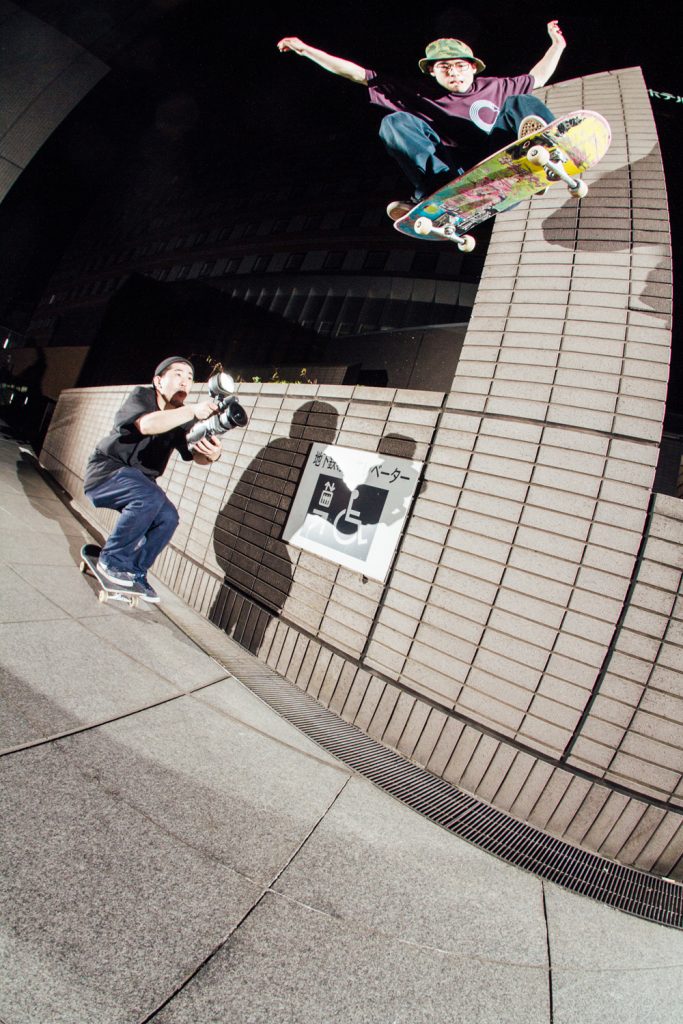 Japan Now Has Olympic Gold Medalist Skateboarders
This may all be changing soon thanks to 22-year-old Yuto Horigome and 13-year-old Momiji Nishiya, who both took home gold medals in the men's and women's divisions of Olympic Skateboarding's Street competitions.  They are the first gold medalists in skateboard history as this year's Olympics was the first to have skateboarding as one of the events.
Street skateboarding is different from other forms of skateboarding, like "vert" skateboarding that involves riding ramps including half-pipes and bowls.  In street skating, skaters tackle obstacles like stair sets, handrails, and ledges like they would when skating through a city outside of a skatepark. 
Yuto Horigome
The first-ever Olympic gold medal for skateboarding was awarded to Yuto Horigome following his outstanding performance in the men's street competition.  Yuto has been gaining quite a reputation for himself in the skate world over the past couple of years.  
He has been known in the American skate scene since around 2015 as the talented kid from Japan who would come to visit LA and stay with pro skater friends.  He would make many viral skate videos and gain popularity among skaters worldwide.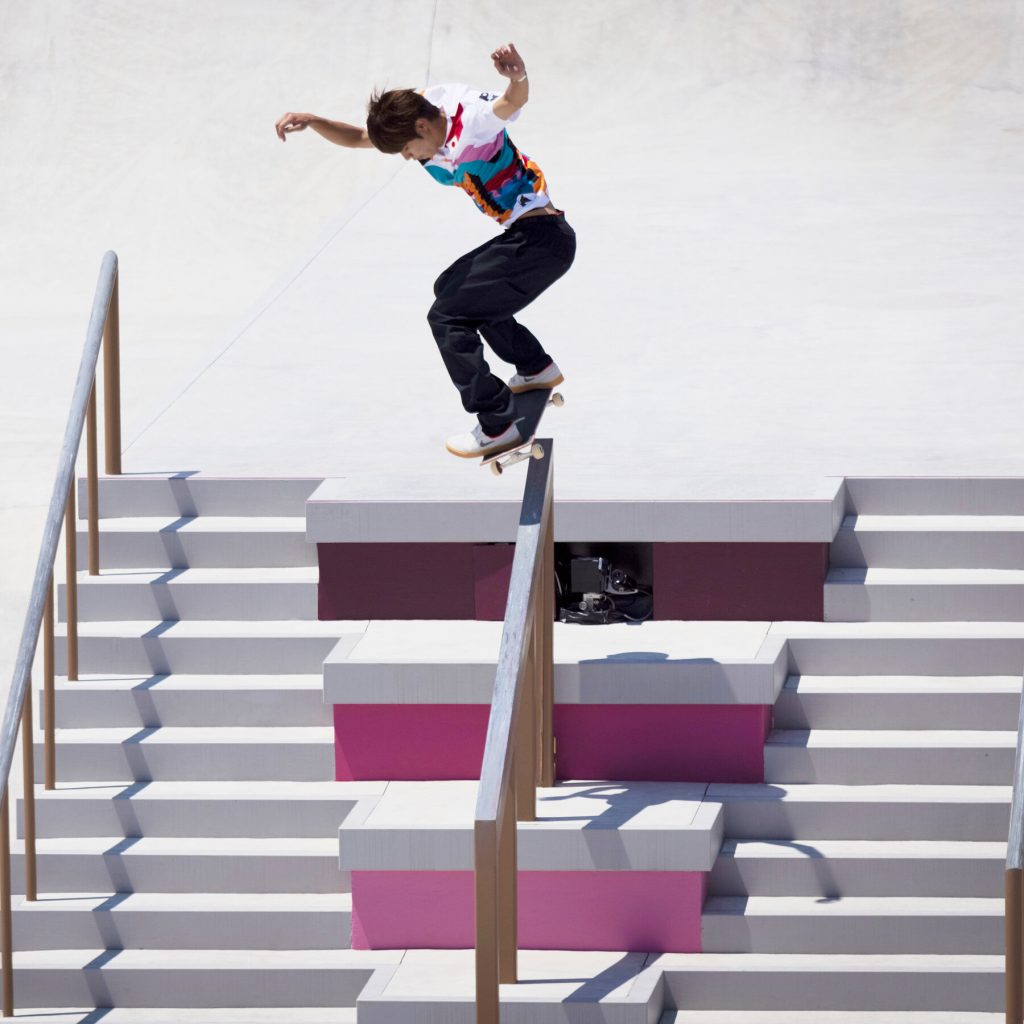 Since 2014, Horigome has had an impressive career in skateboarding contests. He has notably won 4 Street League tournaments among many more golds in X Games, Dew Tours, and other events.
Horigome later moved to LA to pursue his dream of becoming a pro skater, which would come true in 2019.  Ever since he hasn't slowed down and has continued to release amazing skate videos and gain fans worldwide.  
Momiji Nishiya
The second gold medal in Olympic skateboarding history was awarded to 13-year-old Momiji Nishiya, who won the women's street skating event, who secured the Japanese skateboarding sweep.  Nishiya also became the youngest Japanese gold medalist.  Funa Nakayama won bronze in the same event.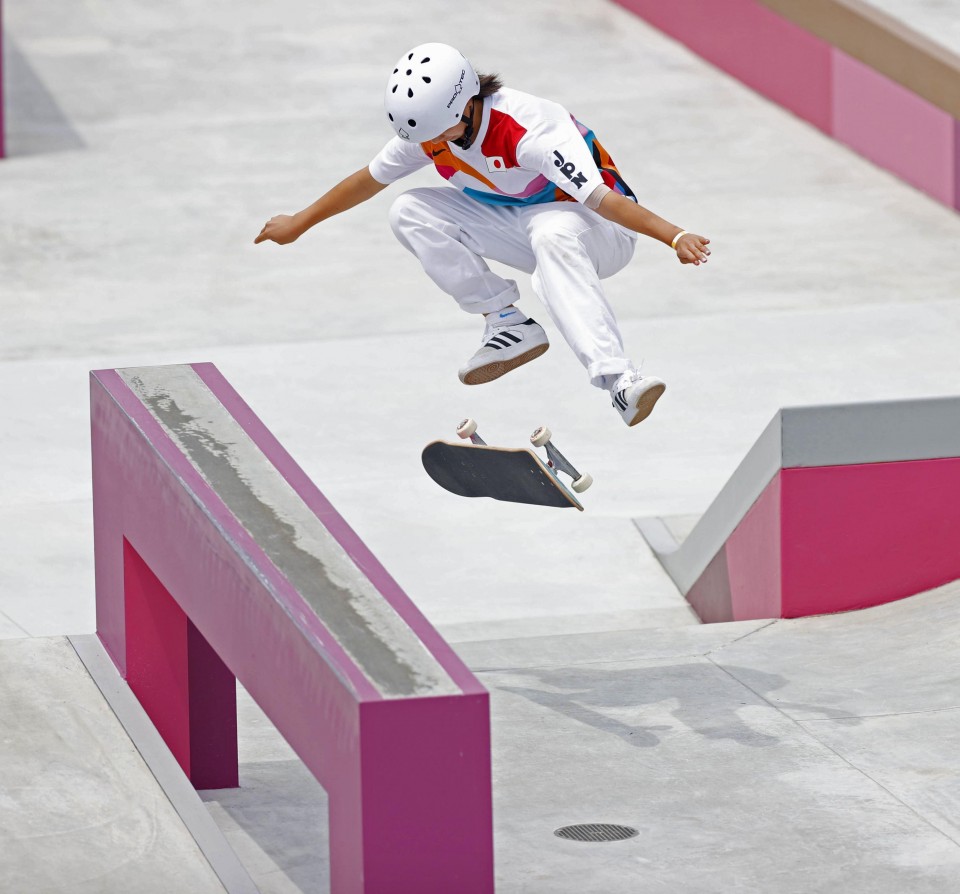 Nishiya had been making a name for herself from a young age through videos of her skateboarding on the internet but really hit the global spotlight when she won a silver medal at the X Games in 2019.  Her bright future in skateboarding is only just beginning as she is still so young.  
Horigome and Nishiya's wins in the Olympics have huge implications for skateboarding and skate culture in Japan. What was once a rebellious counterculture will likely now slowly begin to become more and more mainstream.
What this means for Skateboarding in Japan
In addition to being the winners of the first skateboarding events in Olympic history, the two gold medalists are also home nation heroes as they made history at their "home" Olympics.  While skateboarding has been continuously growing more popular in Japan, this is likely the first time a skateboarding event was viewed by lots of people out of the loop, as in non-skaters.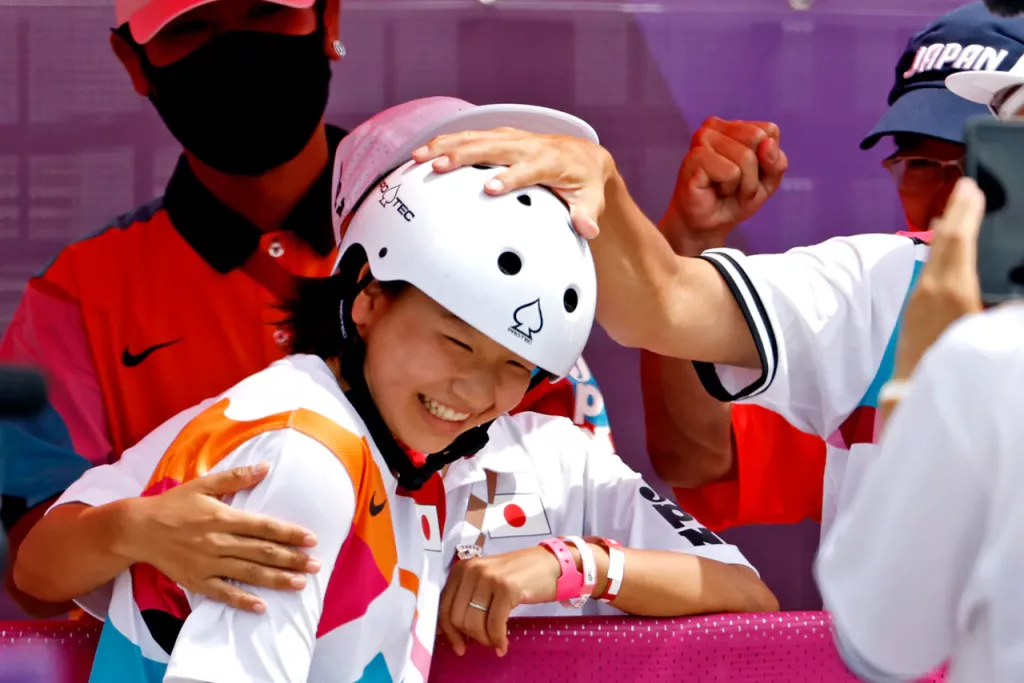 While the sheer scale of publicity and recognition that the two athletes and skateboarding in general got is a large factor contributing to the impending rise of Japanese skateboarders, Horigome and Nishiya's age is also very important.
The fact that the two are so young is a key factor to why skateboarding will become ever more popular in Japan.  Now, all of the children who were cheering on the Japanese skaters from home will look up to them as hometown heroes and potential rivals in the future, as some may be inspired to start skateboarding. 
Another noteworthy impact is Nishiya's gender, as skateboarding has historically been associated with young men and boys.  While there have always been female skaters, we will now see more and more young girls adopt the sport.
Soon, we are likely to see an increase of young Japanese skateboarders, both male and female, as well as an increase in skateboard-friendly areas and skateparks.   
Sources:
https://news.yahoo.co.jp/pickup/6399671
https://news.yahoo.co.jp/articles/486496f1e82aa92b34dfa23411fbc4d2dc55b2d2?tokyo2020
https://news.yahoo.co.jp/articles/cdde60ec74058529c348c3fea45651c51cd3964a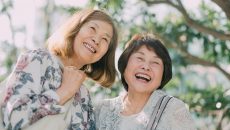 Check out Hatoyama, Japan. The small town in Saitama prefecture is literally considered Japan's happiest town.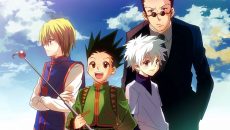 Wait no more! Yoshihiro Togashi, the creator of Hunter x Hunter took to Twitter hinting at more chapters after a long hiatus!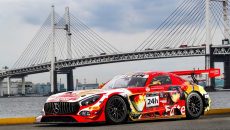 Enter the world of itasha, Japan's anime, manga, and video game character-themed cars that fuse together two subcultures.