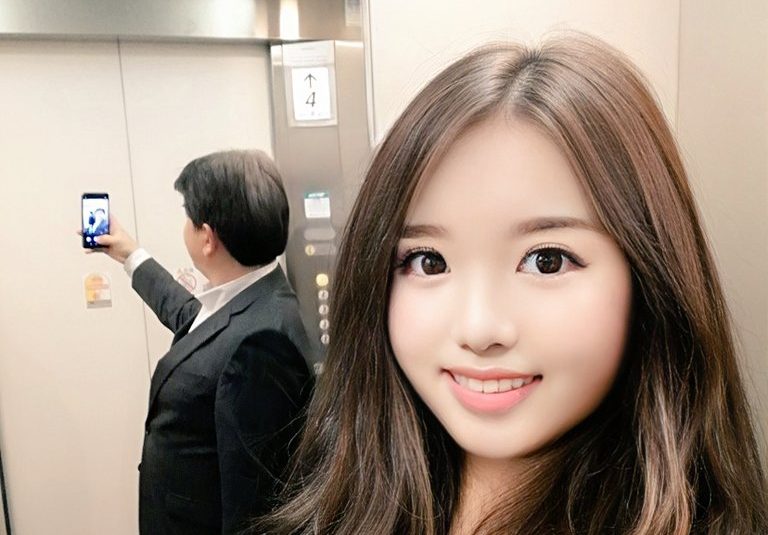 This Beauty Is Really a Middle-Aged Guy!
A middle-aged Japanese salaryman masters online photo apps to transform himself into a beautiful young woman!
It has been a few years since the blockbuster music video "#Selfie" as in "let me take a selfie" by The Chainsmokers was—for a brief moment—the most popular song in the world. While it has few redeeming qualities, some of the lyrics from that annoying song that have always stuck with me are:
Can you guys help me pick a filter? I don't know if I should go with XX Pro or Valencia…I wanna look tan.
That song came out in 2014, and, while the desire of many to enhance their looks has not faded, photo apps have evolved quite a bit since then.
One Japanese salaryman who has been home-based since the outbreak of the pandemic has gained fame for a curious set of new skills. If they ever found out his real identity, his employer would be shocked to find that he has, undoubtedly, way too much free time on his hands. He has used this new freedom to master the art of using photo apps. He has, in fact, learned how to transform himself completely into a beautiful young woman!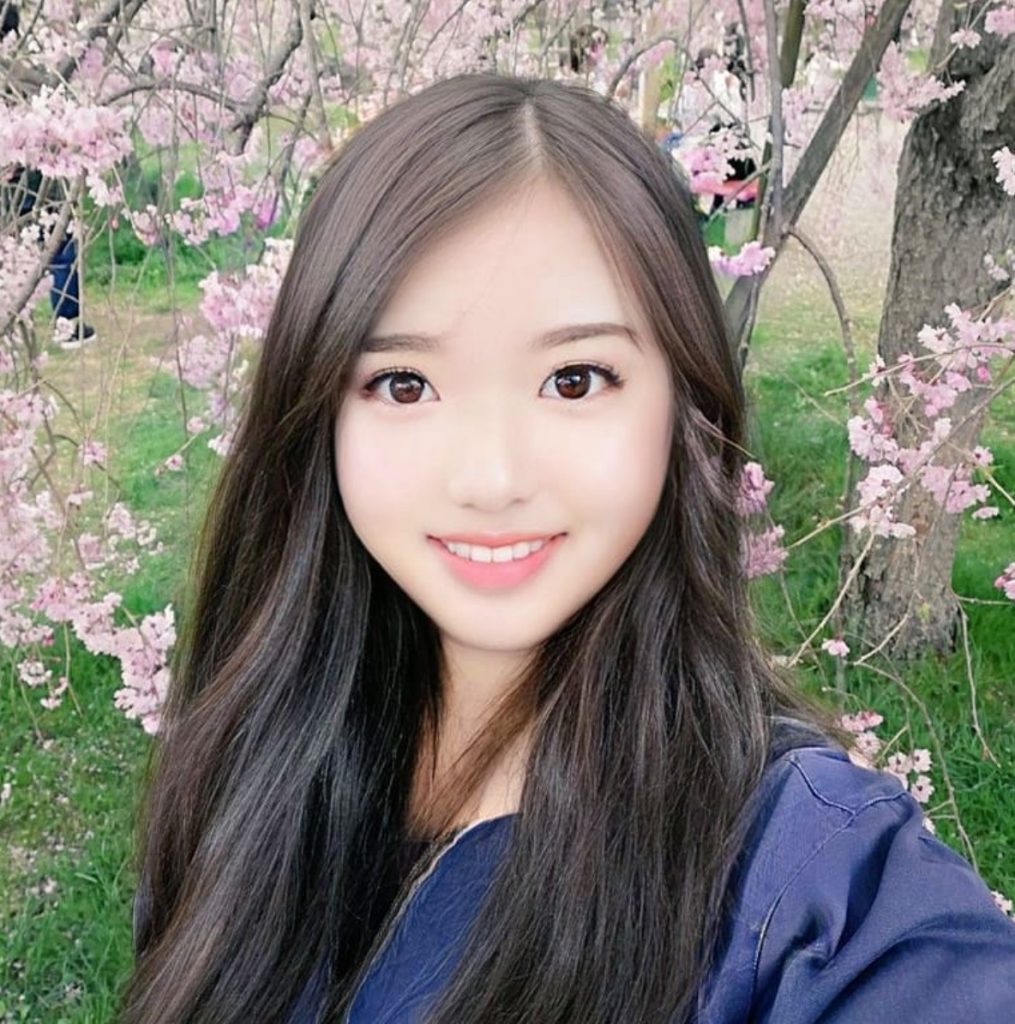 How did he do it?
To assist with the never-ending quest for the perfect selfie, now there are lots of photo editing apps that make it possible to become an anime-style character, switch genders, grow a beard, morph into another person, etc. You can augment reality by enhancing or replacing various facial features in an instant.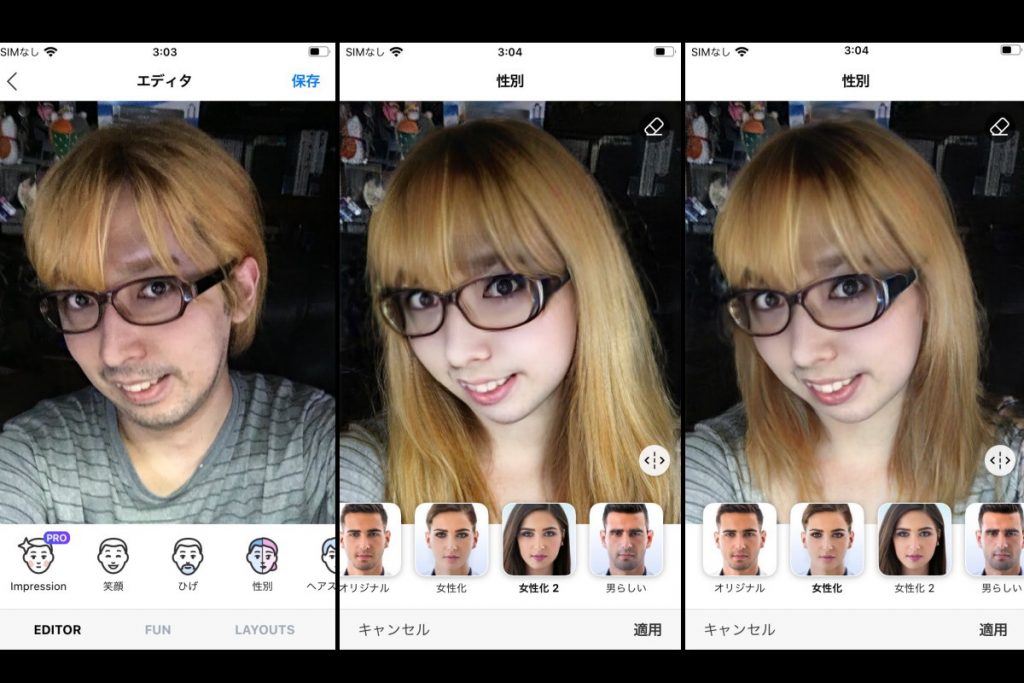 The app of choice used by @zaitaku_iyada is FaceApp. It appears as though he splurged for the "pro" version (although he maintains that he only uses the free version)! @zaitaku_iyada seems, in fact, to be a heavy user. He must have applied the "young," "makeup," and "gender" filters through multiple rounds to do a complete make-over.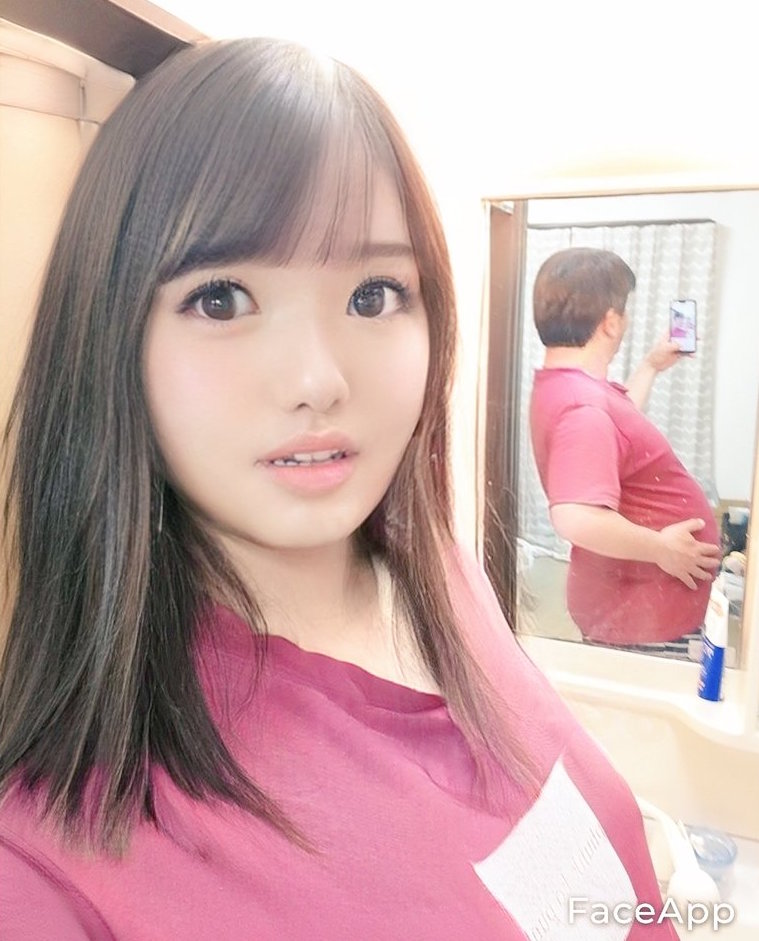 Who is this guy?
Although there are no verified photos of the real face behind @zaitaku_iyada, it turns out that he is in his fifties, has a wife and child, and works from home as a regular office worker, known as a "salaryman" in Japan.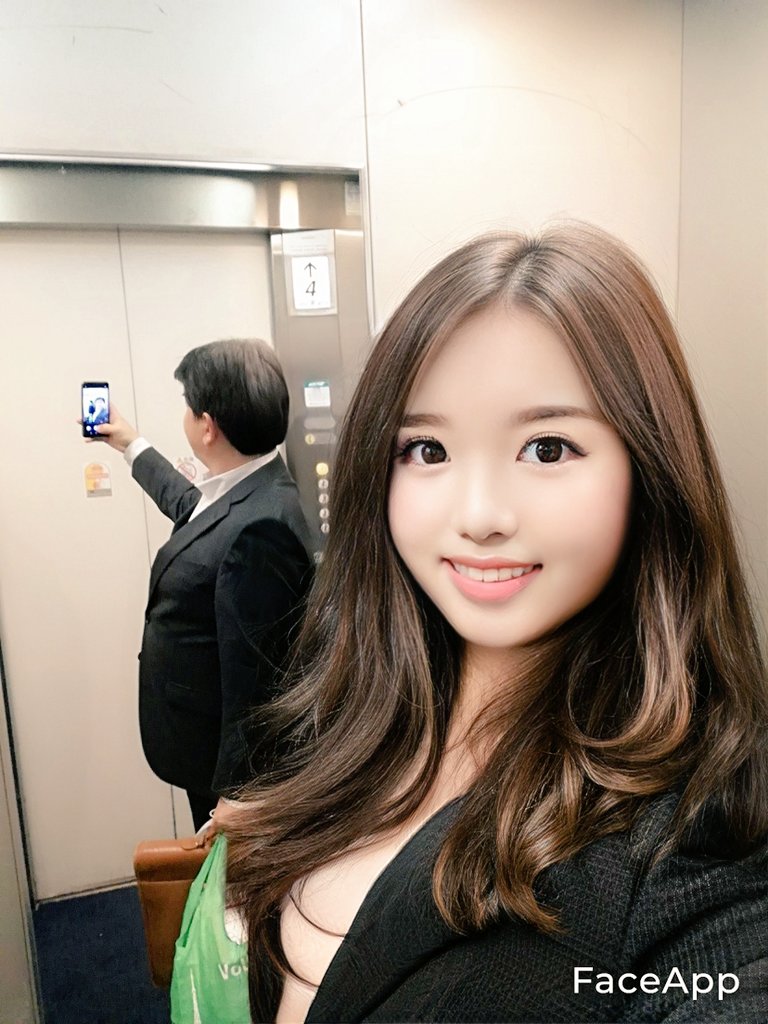 On April 10 @zaitaku_iyada published a photo which may be his real mug, although it seems doubtful.
He also relies on the Chinese image editing app MeituPic Beauty Cam, which includes more than 200 filters. He tweeted, "1. Original image, 2. Apply the 'children' and 'feminization' filters in FaceApp, 3. Adjust specific facial features with MeituPic, and 4. Use FaceApp again to feminize further and apply make-up…The result…"
@zaitaku_iyada has become an expert at manipulating the software. He disclosed,
I'm a man in my 50s, so I have to do a lot of processing to look like a young woman. On the other hand, if I do too much processing, my eyes become abnormally large, my chin too pointy, and I end up looking like a doll. If I do that, then the face will look unnatural. So I have to be careful about what I do. I also try to do as much as I can for free! That's my motto.
His profile on Twitter says that he is a middle-aged guy with a medium build who goes by the name "Home-Based Amour." Apart from his obvious fixation with FaceApp, "Home-Based Amour" has decidedly pedestrian hobbies. On the weekends, he likes to go for a drive.
Why does he do it?
@zaitaku_iyada stumbled upon this new, unusual hobby. He explained,
I saw a photo on Twitter of a man using an app to look like a woman, called kakojoso (加工女装). I had a lot of free time at home due to the corona disaster. So I thought, 'I didn't know there was such a thing,' and tried it myself.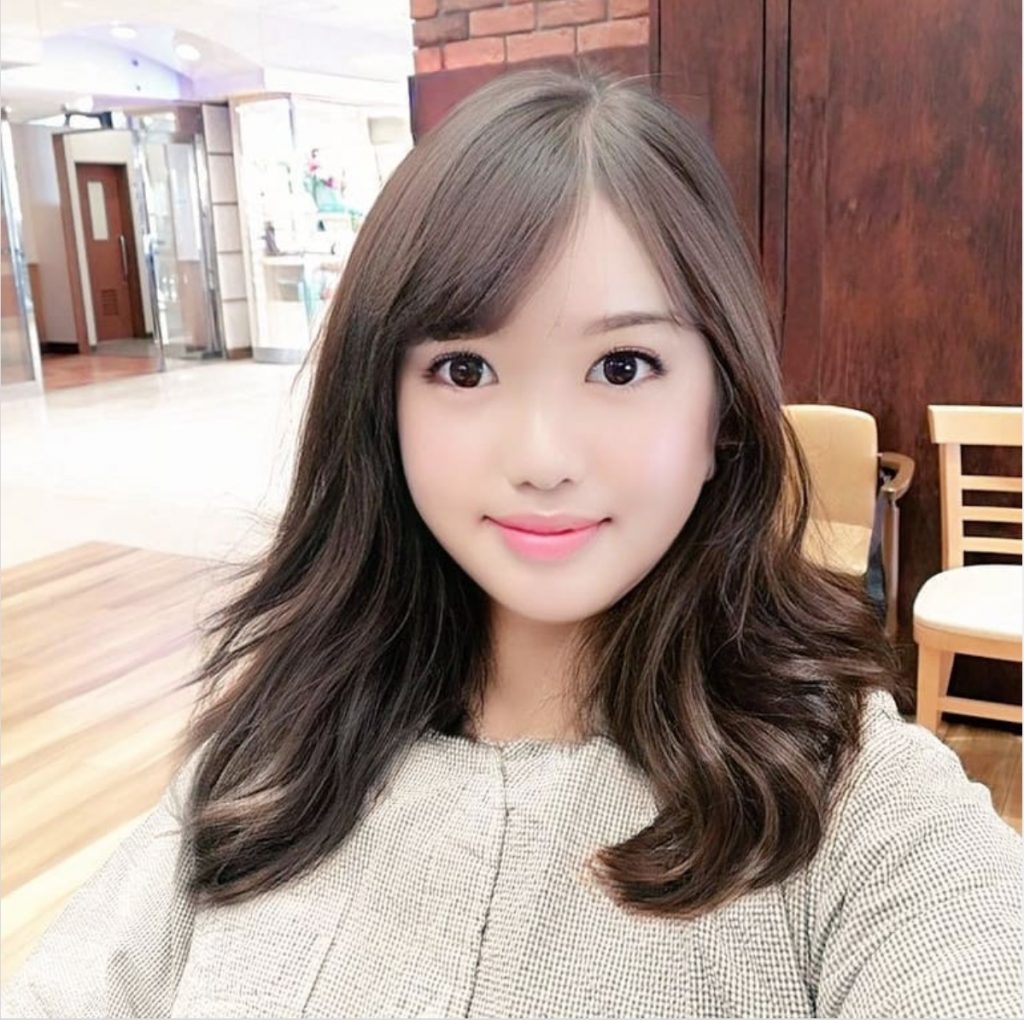 When asked "Did you suddenly get hooked from there?" he replied,
It's like I slowly got hooked. I was so impressed by how I could make myself prettier than I was yesterday just by changing the angle and processing method that I started to process my photos every day. I feel like I'm cuter today than I was yesterday! That's how I feel.
When asked "Have you ever tried makeup or cross-dressing before?" the response was,
Not at all. I'd never even cosplayed before, so it was refreshing to see how I could become a completely different and prettier version of myself through processing. From there, I set out to make myself prettier today than I was yesterday. I've been taking pictures and posting them on social media every day.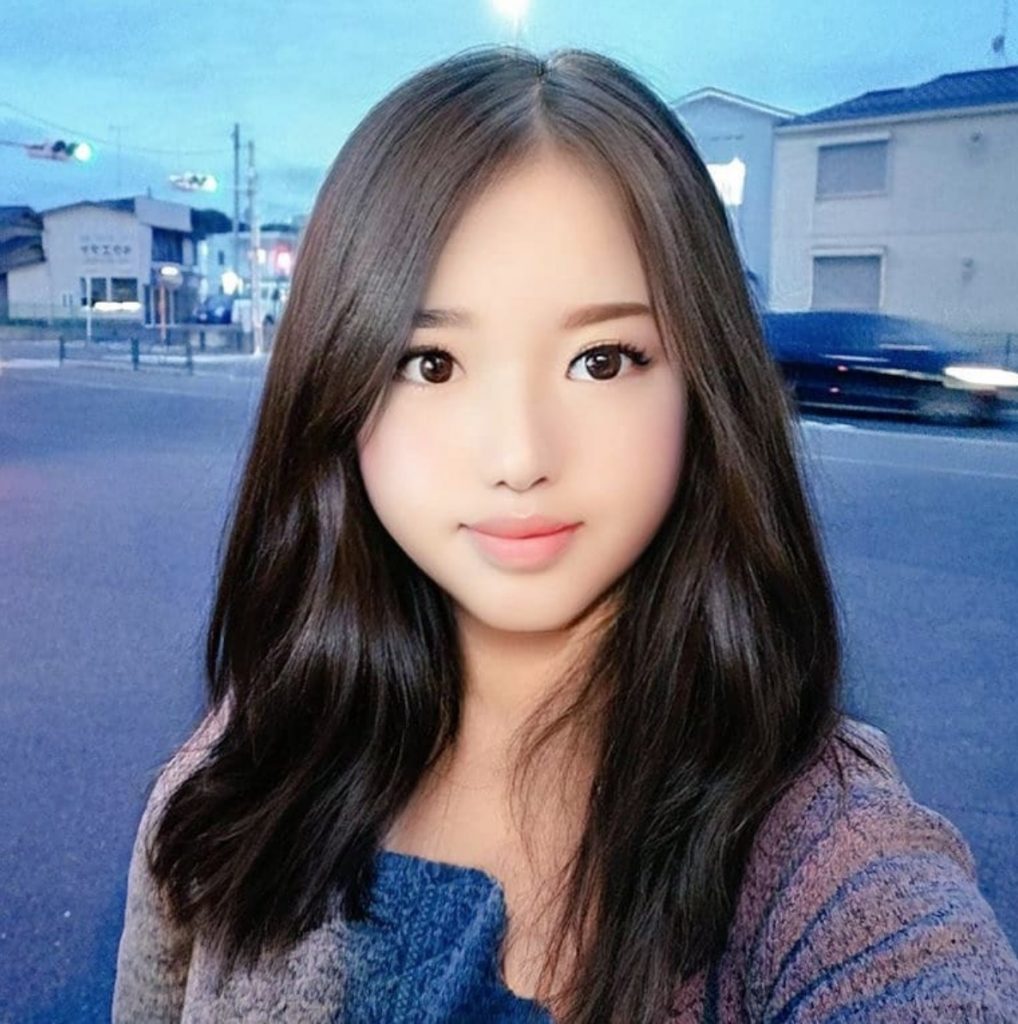 At the end of day he seems to get a kick out of his personal digital transformation. @zaitaku_iyada explained,
One of the charms of digitized women's clothing is that it is easier to do than cosplay…You can enjoy rejuvenation, masculinization, animalization, and many other apps for free.
He is certainly all in favor of experimentation which has caught the attention of the on-line world.
Growing SNS Following
@zaitaku_iyada has just started to go viral in Japan. His Instagram account now has 150,000 followers and a little less than 10,000 followers on Twitter. Thus far, he has also gotten some traction from beyond Japan's borders.
He admits,
I'm getting a lot of pick-ups from overseas.
Some of these on-line pick-up lines come together with unwanted proposals and indecent photos. While this may come across as "par for the course," @zaitaku_iyada lamented,
…I feel uncomfortable knowing that women are exposed to such risks when they post photos on social networking sites.
Some fans in Japan like to transform photos of @zaitaku_iyada into their own montages. Nimyo made her own driver's license from his likeness.
Blurred Reality
It is becoming more and more difficult to distinguish between fact and fiction in the virtual world. Who knows anymore whether a selfie actually resembles the person who uploaded the photo? The Chainsmokers were limited to XX Pro or Valencia, but now there are literally hundreds of filters to augment and blur reality. Once the coronavirus has been tamed, this is just one more reason to relish the thought of meeting your friends face-to-face!
---
Links to Japanese Sources: https://joshi-spa.jp/1080695/kakojo8_210513 and https://news.yahoo.co.jp/articles/b0e76591de824a18742c69d6729d3a897844a9fb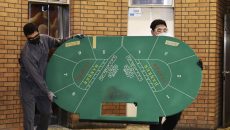 Japanese police have been cracking down on illegal gambling rings and casinos ahead of this summers Olympic games.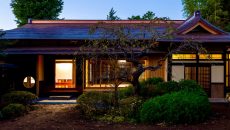 Record numbers of vacant homes are now available either for purchase or rent both in the countryside and in the big cities.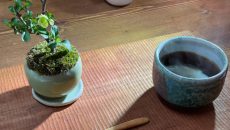 This new coffee shop in Japan serves siphon coffee brewed by champion baristas along with a literal bonsai tree.
Menu