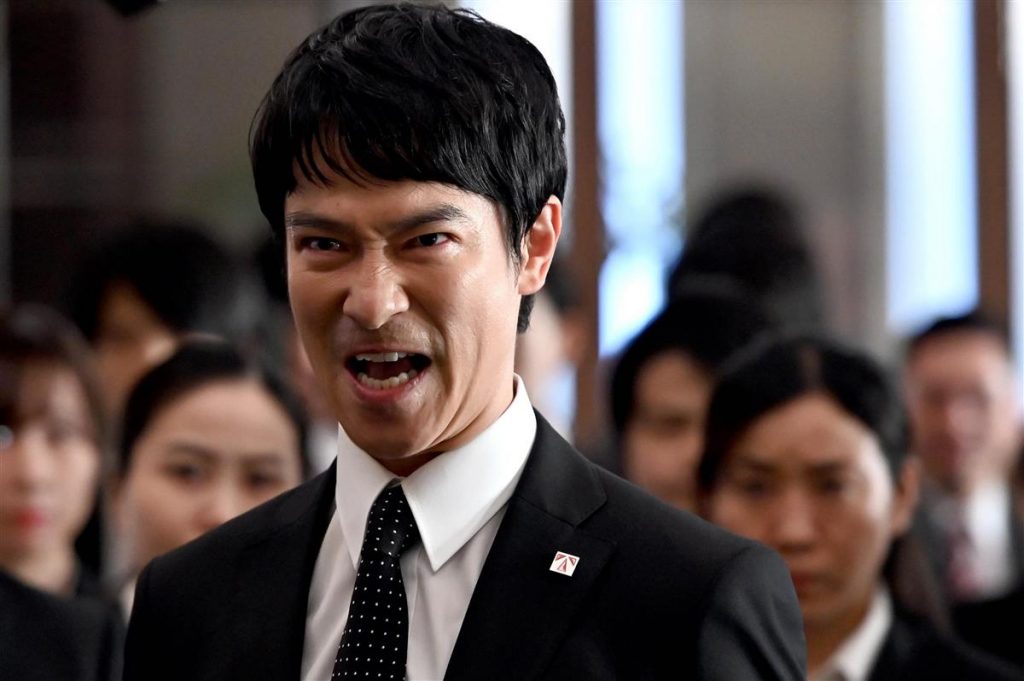 Why Japanese TV Shows Aren't Popular Outside Japan
Why are anime series and movies so popular overseas but Japanese movies and TV shows are not?
Names like Spirited Away, Totoro, or Castle in the Sky produced by the renowned Studio Ghibli may be household names overseas along with titles like Naruto, Mobile Suit Gundam, and One Piece, but apart from the critically acclaimed classic Japanese films directed by the likes of Akira Kurosawa, Japanese cinema and television shows have largely been ignored in the West.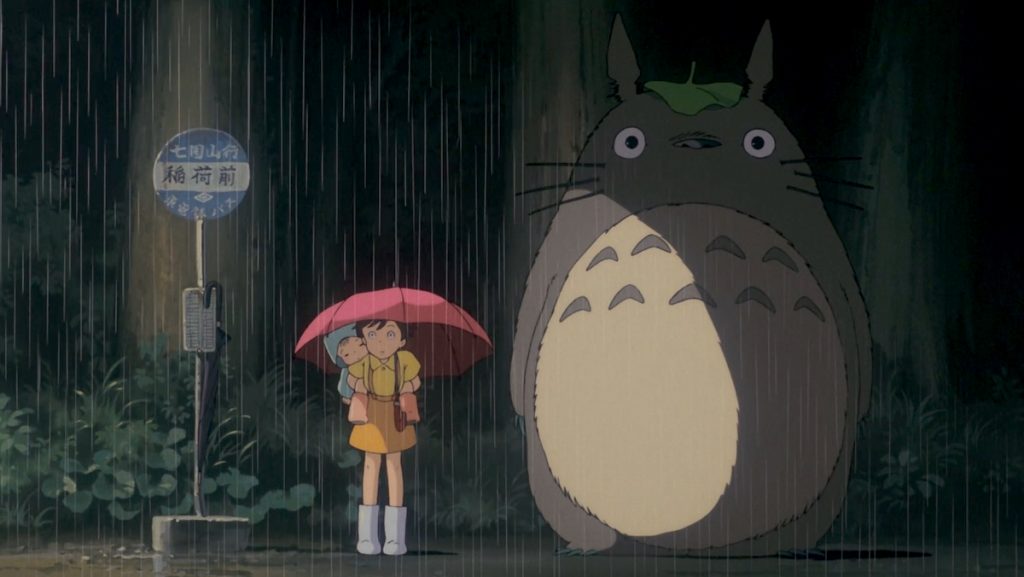 On the other hand, anime coming from Japan has almost always been an enormous hit outside of Japan since it was first introduced to the West. Nowadays, it seems like anime is a part of just about all children's lives growing up around the world.
Anime from Japan has long been celebrated for its deep and intricate character-focused storylines, amazing visual effects, eccentric voice acting, and overall high quality. Fans have always expressed that anime provides a perspective on storytelling that movies or television shows from the United States or Europe don't always offer.
The same can be said for Japanese cinema when it comes to famous directors like the aforementioned Akira Kurosawa, or Yasujiro Ozu, as their films are said to have liberated filmmaking. They were able to show a type of film that was outside the realm of Hollywood. For example, Kurosawa has always been celebrated for his ability to show a story revolving around a character in their own world, making it easier for viewers to connect with characters.
Why Aren't Japanese Films and TV Shows Popular Outside Japan?
So then why haven't Japanese movies and television shows involving actual actors been embraced overseas as much as anime has been? It seems that in recent years especially, the problem lies in the "politics" and structural components of the entertainment industry and in Japan.
It's not as though Japanese films and television shows are completely unavailable overseas, however the rate at which these films or shows make it overseas is slow, often behind the original hype in Japan. For anime, films often make it to the overseas markets at a faster pace.
Analysts who considered the discrepancies between the adoption of Japanese films or dramas and Japanese anime overseas point out that the Japanese entertainment industry largely operated within a closed system, within Japan, and does not have a history of trying to expand or compete overseas.
A large component as to why Japanese films and television shows have not been embraced overseas is the power that entertainment agencies and broadcasting stations have in Japan. This is where the "politics" of the entertainment industry comes into play.
The "Politics" of Japanese Show-Biz
To put it simply, Japanese entertainment agencies and broadcasting stations call the shots in film or TV show production instead of the directors. When it comes to television shows, production and broadcasting is often handled by the same party unlike in the West, where production and broadcasting are handled by separate entities.
This is because when an actor or actress who belongs to an agency is called upon, the film is seen as a promotional activity for not only said actor or actress, but also the agency itself to boost business rather than being seen as an opportunity for a director to make a potentially critically acclaimed film. This is why analystists continue to mention that this business model makes it incredibly hard to achieve success outside of Japan.
Further, while Hollywood movies usually consist of actual actors and actresses with artists or other celebrities making cameo appearances rather than playing lead roles apart from a few exceptions, in Japan, agencies use films and TV shows to promote an idol, referring to young artists usually in a girl or boy-band.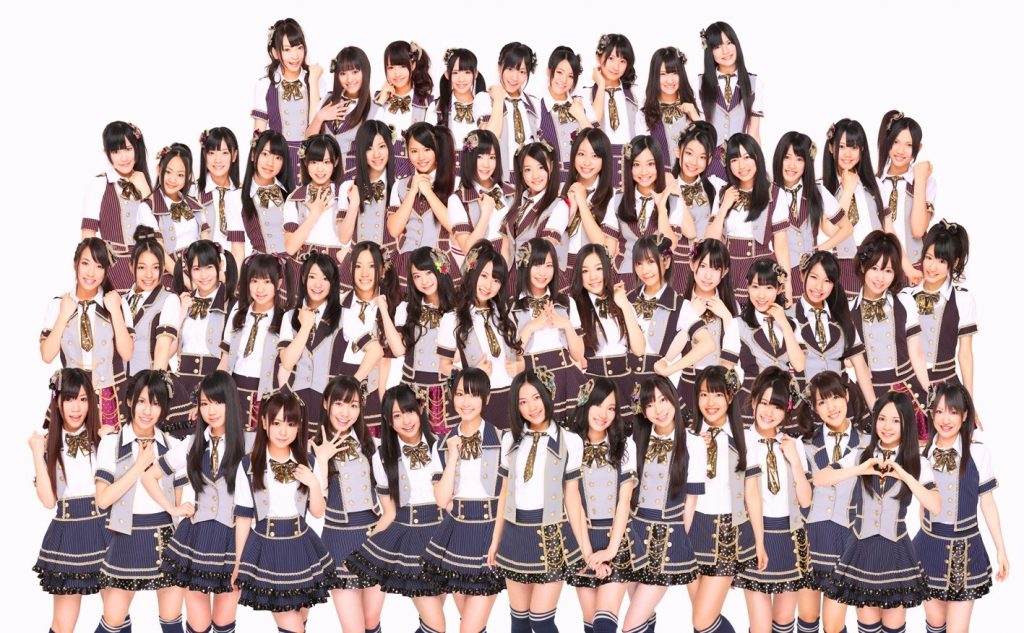 Placing an idol in the main role of a film generates huge box office results especially from the younger generations of Japanese. Because of this, critics say that Japanese cinema is more focused on "looks" rather than acting ability, hurting the quality of films. Further, the scripts and composition are often tweaked to better adhere to the capabilities of these idols.
For example, the credits of recent Japanese films or TV dramas list will mainly consist of an entertainment agency and their representatives, sponsors, and broadcasting stations. If one agency provides an idol, actor, or actress to play a main character, many other characters will often also be played by idols, actors, or actresses from the same agency.
Because films are seen as ways to promote an idol, actress, or actor, agencies will partner with sponsors and broadcasting stations who will promote the actress or actor within Japan across various platforms. When a movie is being promoted, Japanese people will likely see the same faces from a movie trailer in the commercials and television shows that air after it. While this does make the companies lots of money, because it is seen as more of a business, there is no immediate need or desire to expand to the risky world of the overseas market.
Why Is Anime Successful Overseas?
In the case of anime, production and broadcasting are handled by separate entities similar to Western films and television programs. While anime series or shows often originate from manga or comic books, writers and publishers can approach an animation studio that will produce the animation, which will then approach a broadcaster. In the case of anime movies, for example, a Hayao Miyazaki film, Studio Ghibli will handle the animation and production, while distribution company Toho handles distribution and while also helping with production.
In the case of the popular Attack on Titan, an anime series based on the original manga, was animated by Wit Studio and later by MAPPA and was distributed by MBS TV, and later by NHK G, both large broadcasting companies in Japan. It also streamed in the United States and Canada on online platforms like Prime Video and Hulu. Since its release as an anime series, it has become one of the most popular anime series worldwide.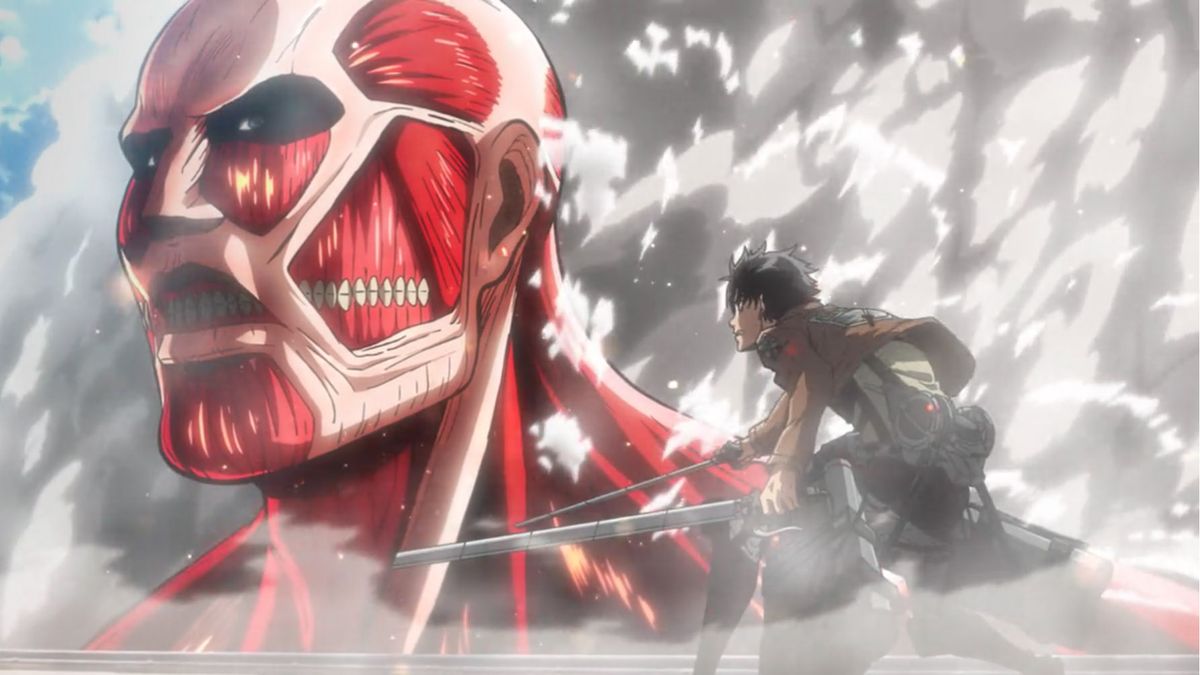 Thus, as copyrights are not exclusively owned by broadcasting companies tied in with entertainment agencies, anime films can focus more on overseas sales and expansion. On top of this, even with the growing revenue generated from anime, it has not suffered the same fate as Japanese cinema because of its history. To expand, the key here is an advertisement.
In summary, because anime has a fan base that consists of all ages, including many children, certain companies, including automobile or home appliance companies, have steered away from sponsoring or partnering with broadcasting and production companies for anime films and shows. This allows animation studios and producers to stay separate from entertainment agencies and broadcasting stations easier.
Because of this divide, anime studios and creators must expand overseas to rake in revenue as they are not as heavily backed by sponsors or large corporations and agencies. This also pushes creators to keep making good, high-quality content. In other words, anime creators literally need to create "world-class" content to survive.
As one of the most popular TV dramas in Japan, Hanzawa Naoki, which follows the story of a banker who fights to climb his way up the corporate ladder, must also be "world-class" if not close to it, based on the fact that it has the highest TV drama rating in the last in three decades in Japan, but is still largely unheard of overseas. This is likely because Hanazawa Naoki is produced and distributed by TBS, a large broadcaster in Japan who probably doesn't see the need to promote the show overseas because of the numerous sponsorship and advertisement deals here in Japan.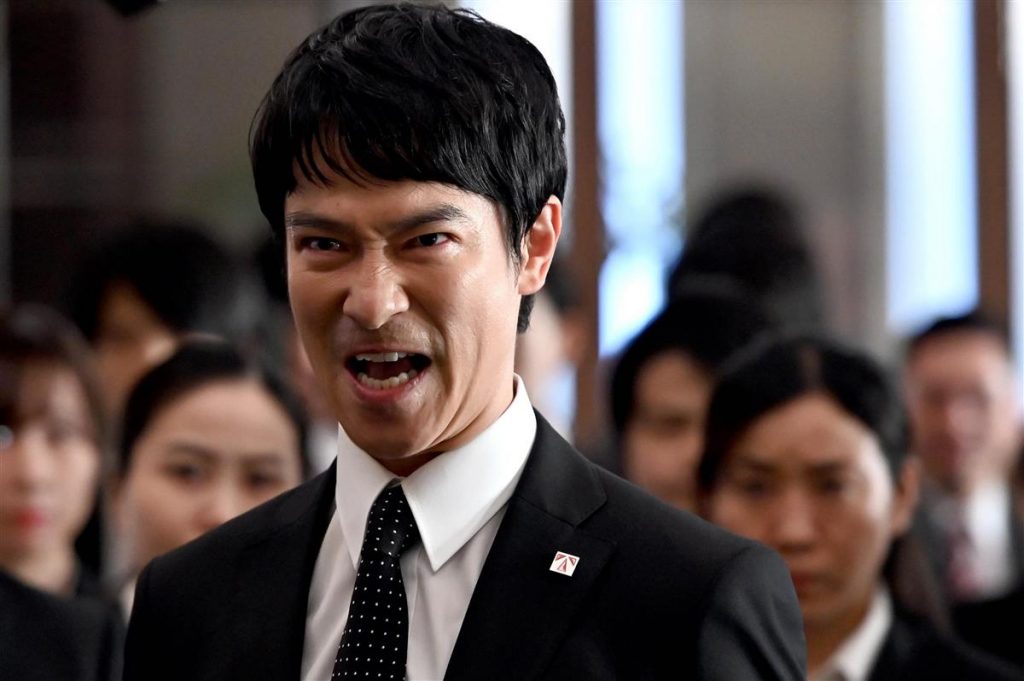 How Netflix is changing the game in Japan
Although movies and TV shows have been "trapped" in Japan for years, more recently, global companies like Netflix who utilize the internet for streaming rather than focusing on revenue from the box office and advertising are helping to break the cycle as these kinds of platforms offer viewers across the globe chances to watch Japanese TV shows and movies. An example would be the reality show Terrace House that Netflix and Fuji TV produced.
Terrace House's popularity was largely limited to within Japan until it streamed on Netflix. Shortly after, it became a worldwide success with viewers all across the globe. The reality show allowed global viewers to get a new glimpse at life and relationships in Japan, similar to how anime provides a different perspective on storytelling and character development.
Following, in late 2020, the dystopian Alice in Borderland, a Japanese live-action drama based on a manga (Japanese comic) series, has been gaining popularity worldwide ever since its release on Netflix. While the producers, directors, actors, and actresses are all Japanese, having a corporation like Netflix as a distributor enabled the show to "escape" from being successful and viewed only within Japan.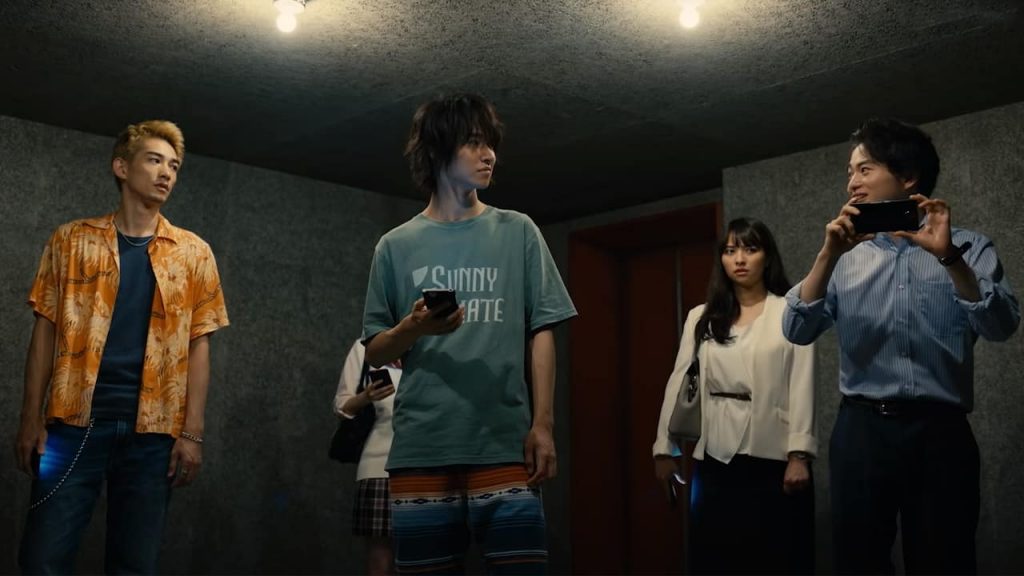 Thus, rather than viewing Japanese shows and films as "not popular" overseas, it seems that they just haven't made it overseas yet, and thanks to platforms like Netflix, the keyword here is "yet." Hopefully, Japanese cinema and television shows will start to raise more attention overseas via these online, global platforms. Who knows, maybe we'll see Hanzawa Naoki pop up on Netflix soon.
Source:
https://news.yahoo.co.jp/articles/9d0ad845294d759b3e79b0a077bdf2bd903c280e?page=1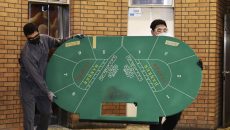 Japanese police have been cracking down on illegal gambling rings and casinos ahead of this summers Olympic games.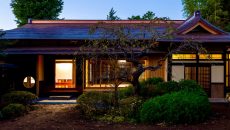 Record numbers of vacant homes are now available either for purchase or rent both in the countryside and in the big cities.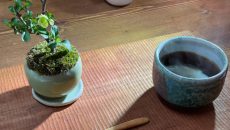 This new coffee shop in Japan serves siphon coffee brewed by champion baristas along with a literal bonsai tree.
Menu