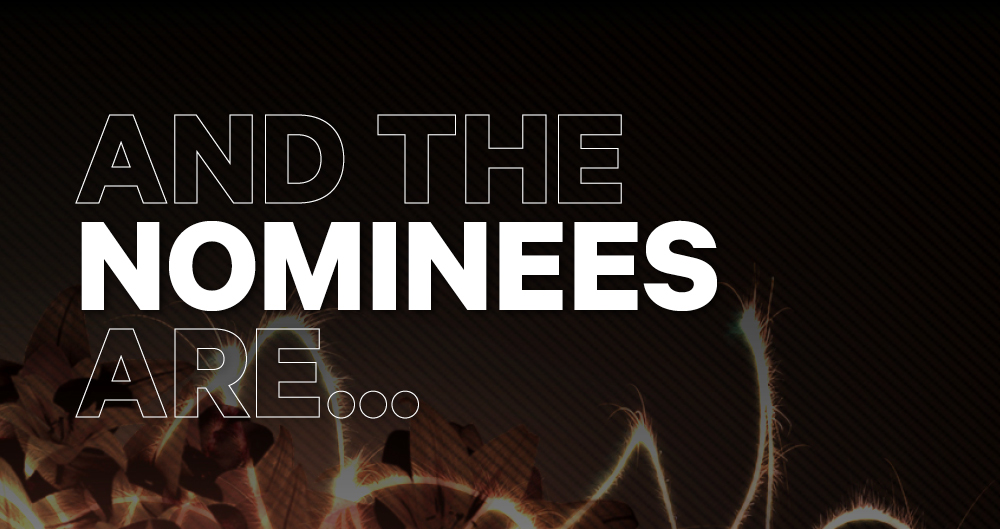 The Big Reveal: 2021 Nominees for New Japanese Words
The Japanese language is constantly evolving and frequently borrows words from abroad. This year's new word nominees are no exception.
30 nominees for the 2021 New Word Awards sponsored by distance learning company U-Can were announced on November 4, and the winners will be identified in early December.
The nominees for the contest in 2021 range from words related to the Olympics as well as phrases that reflect contemporary trends.
It is no surprise that many of the winners from 2020 were related to Covid-19.
---
Japan boasts one of the most literate societies in the world. Especially considering the popularity of gairaigo (外来語), which are foreign words that have been culturally appropriated into Japanese, it is no surprise that the Japanese language is constantly evolving. Similar to how the publisher Merriam-Webster stages a major event to announce all of the words that they plan to add to their English language dictionary each year (e.g., dad bod), an equivalent event in Japan routinely captures the attention of readers, linguists, and aficionados of pop culture across the country.
Although the nominees are not listed in any particular order, like in years past most can be categorized according to certain leading themes.
2021 New Word Nominees
After a year's delay, Japan finally took center stage on the world scene when it became the host of the 2020 Tokyo Olympics and Paralympics last summer. Nine of the nominees are related to these two events.
Influence of Tokyo Olympics and Paralympics
Some of the nominees are words that developed from the play-by-play analysis of live television announcers for the Games. One candidate is chiquita (チキータ), which is Japanese shorthand for the "chiquita or banana backhand sidespin flick" in table tennis.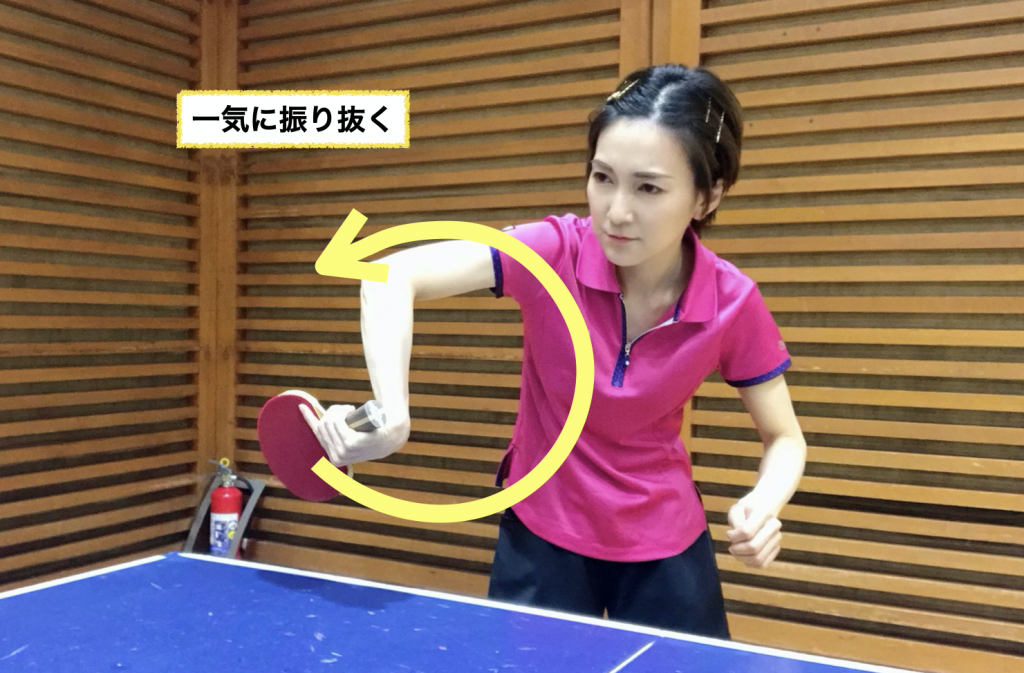 Check out "Meet Mima Ito, Japan's Table Tennis Champion Who Was Destined to Win" to learn more about Japan's infatuation with table tennis–not "ping pong."
From the Paralympics, there is Sugimura Rising (スギムライジング). This term is a combination of the last name of boccia player Hidetaka Sugimura and his signature "rising" technique.
Japanese athletes did exceptionally well in the street skateboarding events, which made their Olympic debut during Tokyo 2020.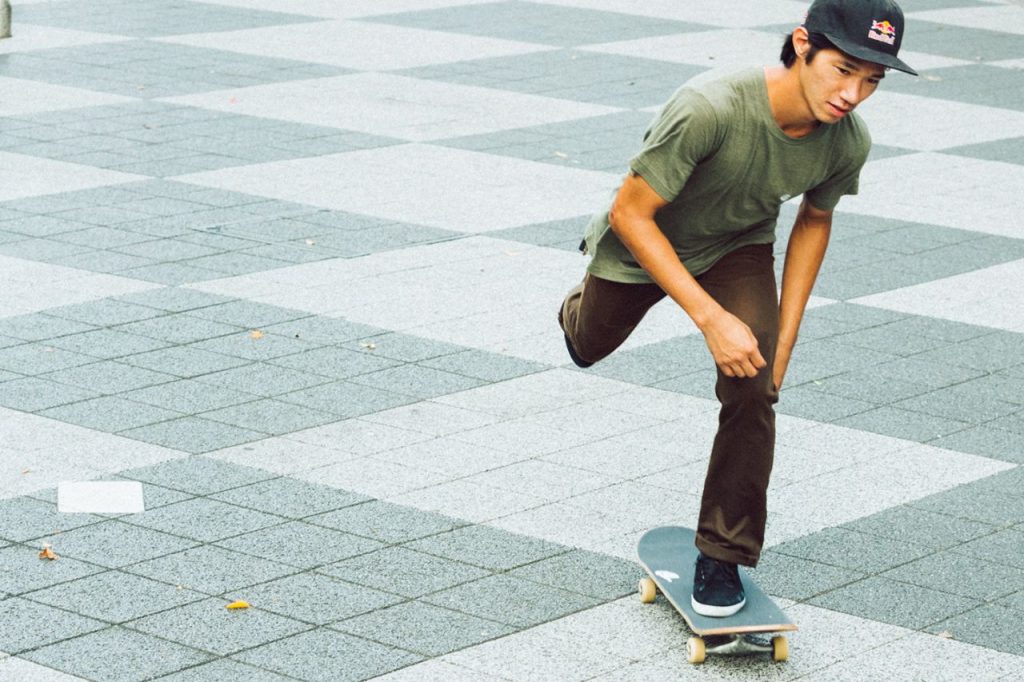 24 year-old professional skateboarder Ryo Sejiri (瀬尻稜) enhanced his fame by using unpretentious, easy-to-understand commentary that, for the first time, exposed many viewers to Japanese slang on live national television. One of his "go-to" phrases was gon zemeshitete (ゴン攻めしてて), which roughly translates to "attack with guns blazing." Another was the exclamation bittabita (ビッタビタ), which means, "exactly!"
As so many of the victorious street skateboarder athletes were just barely into their teens, the phrase jusan sai manatsu-no-daiboken (13歳、真夏の大冒険) or "13-Year-Old's Midsummer Adventure" was used to describe their amazing performance.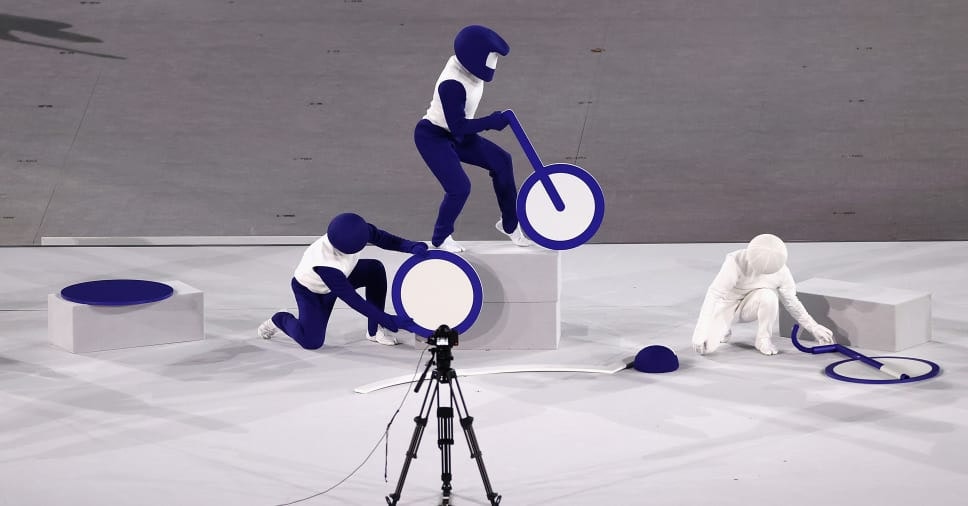 Although at first, it was difficult to figure out what was going on, the "pikutoguramu (ピクトグラム) sequence" developed into one of the most memorable portions of the opening ceremony. You can read more about it in "'Pictogram Sequence' Goes Viral during the Opening Ceremony of Tokyo 2020" in my SubStack Real Gaijin.
Finally, the derogatory term bottakuri danshaku (ぼったくり男爵), which means "raggedy baron," was used to make fun of International Olympic Committee President Thomas Bach. He was widely derided for pressuring Japan to hold the Olympics despite the risks posed by the coronavirus and later for defying his own decree to the athletes not to leave the Olympic Village when he was caught roaming the streets of Ginza in central Tokyo on the day after the closing ceremony.
While the case load has thankfully come way down, the coronavirus is, unfortunately, still with us, and it was reflected in another batch of nominees for 2021.
Lingering Effect of the Coronavirus
Most of the year 2021 was spent under the declaration of a state of emergency and priority measures to prevent the spread of the disease. Although the number of corona-related words fell below the previous year's 15, seven words were nominated. They include hito ryu (人流), which means "human flow," fuku hanno (副反応), which means "adverse reaction," and ihen kabu (変異株), the Japanese term for "mutant strain."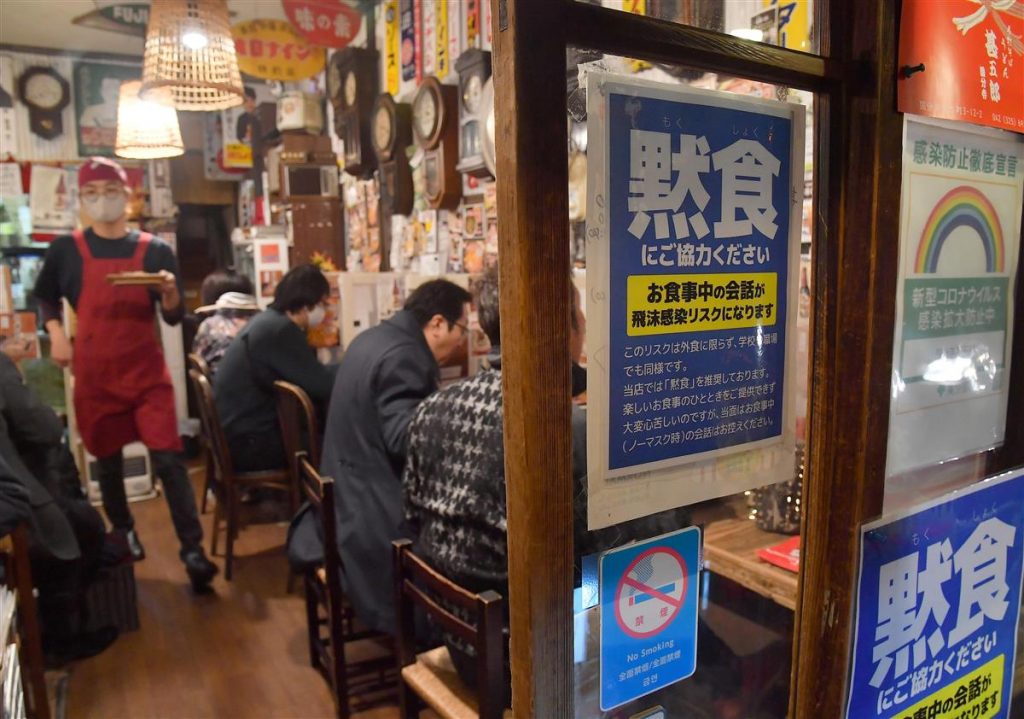 Mokushoku / masuku kaishoku (黙食/マスク会食), which is the practice of "dining in silence and/or wearing a mask while eating," also made the cut.
Several nominees reflect more general, contemporary trends.
New Word Nominees Reflect Contemporary Trends
It would not be surprising if the slang word usseewa (うっせぇわ), which roughly translates to "Shut the F*ck up!" or "STFU," wins the top prize for 2021.
It is the name of a hit song that went viral in 2021 which was popularized by the unique voice of the 18 year-old mononymous singer Ado, who is still in high school. The YouTube version is now approaching 200 million views.
Umamusume (うま娘), which roughly translates as "young filly," became a blockbuster hit in the world of smartphone video gaming this year. It is an anime-themed game from Cygames that features horseraces personified as young women. You can read more about it in "'Uma Musume (Young Filly) Franchise Growing by Leaps and Bounds!"
The term oshi katsu (推し活), meaning an activity to support a favorite idol, for example, also made the short list.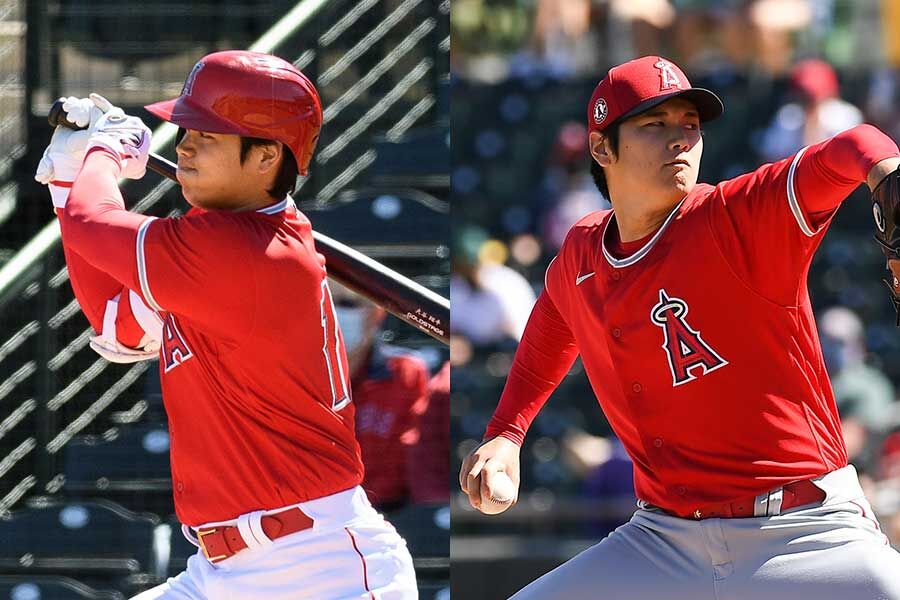 All on his own baseball superstar Shohei Otani (大谷翔平) of the Los Angeles Angels is the source of two other nominees including his nickname sho taimu (ショータイム) as in "It's showtime!" and real nitoryu (リアル二刀流), which means "master of two things." Otani is, after all, both an accomplished pitcher and homerun batting king. He just became a finalist for the 2021 American League Most Valuable Player (MVP) competition in the U.S.
A few words that started trending a few years ago also gained traction in 2021.
Foreign Buzzwords Gained Traction
Reflecting the Japanese pension for abbreviations, "SDGs," which stands for "sustainable development goals," became common knowledge. Despite a lack of progress, politicians promised to encourage more jenda byodo (ジャンダー平等), which means gender equality. The buzzwords ji sedai (Z世代) or "Generation Z" and yangu keara (ヤングケアラー), meaning "young caregiver" (for the elderly) entered Japanese nomenclature, too.
Who Gets to Determine the Winners?
This year's crop of 30 nominees were announced on November 4.
U-Can Contest
Since its inception in 1948, distance learning company U-Can has been selecting new words and trends for its annual New Word Awards that are a perennial favorite throughout all walks of society. It is a mixture of slang that has gone mainstream along with nuanced expressions that "lightly touch the world." The top ten words of the year—including a grand prize winner-are awarded at the beginning of December after selection by a committee composed of influential thought leaders in Japan.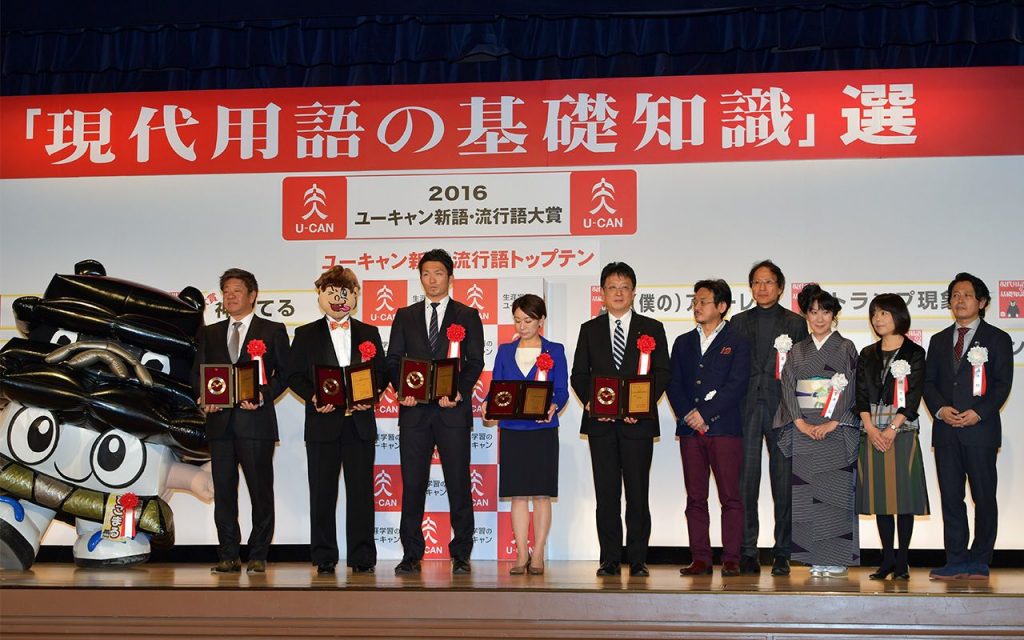 Starting with the 2020 edition, Gendai Jigo no Kisshicho (現代用語の基礎知識) which also has the English title of The Year Book of the Contemporary Society, has been drastically redesigned as an annual magazine that records the words and world affairs of the past year. In the past, it was a voluminous booklet of more than 1,000 pages, but this highly anticipated publication has been changed to a "compact" 352-page compendium. It allows readers to go beyond their own interests to learn about new words and gain knowledge in a variety of genres.
Selection Committee to Review the New Word Nominees
The selection committee consists of several eclectic scholars and a few celebrities.
It includes Sang-jung Kang (姜尚中), Professor Emeritus from the prestigious University of Tokyo, Hideho Kindaichi (金田一秀穂), a linguist and professor at Kyorin University, Nameko Shinsan (辛酸なめ子), manga artist and newspaper columnist, Machi Tawara (俵万智), a writer, translator, and poet, Shigeru Muroi (室井滋), an actor and essayist, and Mitsuru Yaku (やくみつる), a manga artist.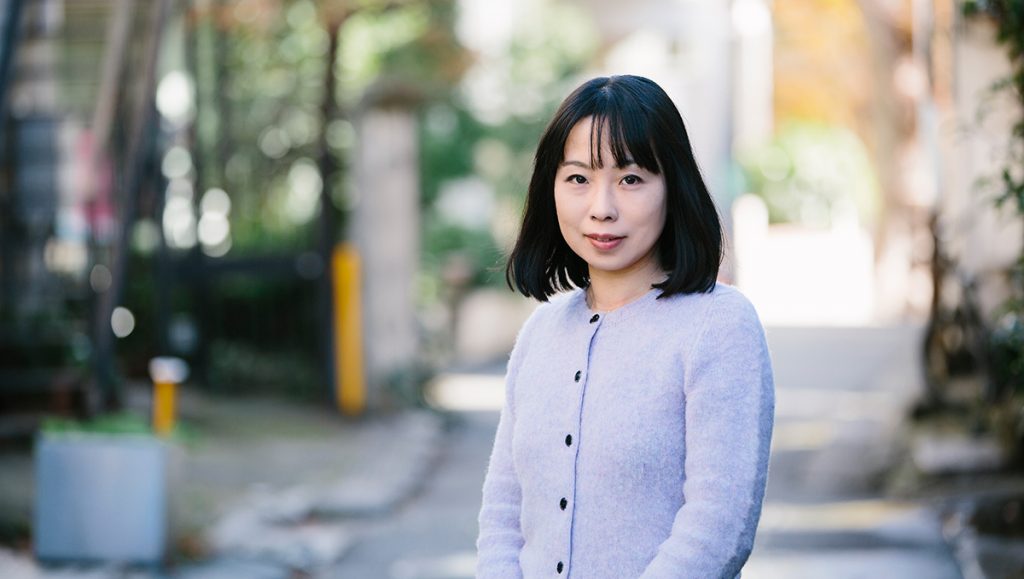 The committee also has a representative from the publisher, Yoko Otsuka (大塚陽子), editor-in-chief of The Year Book of the Contemporary Society.
To get a better sense of which words might be selected as the winners for this year, let's examine the winners from 2020.
Winners from 2020
The global pandemic loomed large over the list of winners in 2020.
#1 Grand Prize Winner – San Mitsu (3密)
This term refers to the "Three Cs" for preventing the coronavirus. (1) Closed spaces with poor ventilation, (2) Crowded places with many people nearby, and (3) Close-contact settings such as close-range conversations.
#2 – Ai-no-Fujichaku (愛の不時着)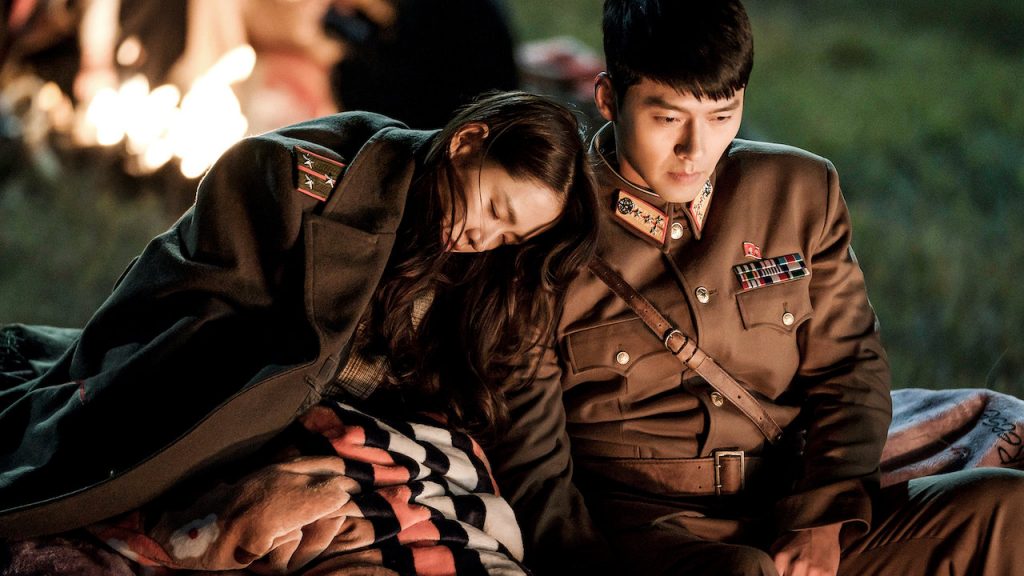 This phrase is the title of a popular television program from South Korea called Crash Landing on You in English. You can stream it with Netflix.
#3 – Atsumare-Dobutsu-no-Mori (あつまれ動物の森)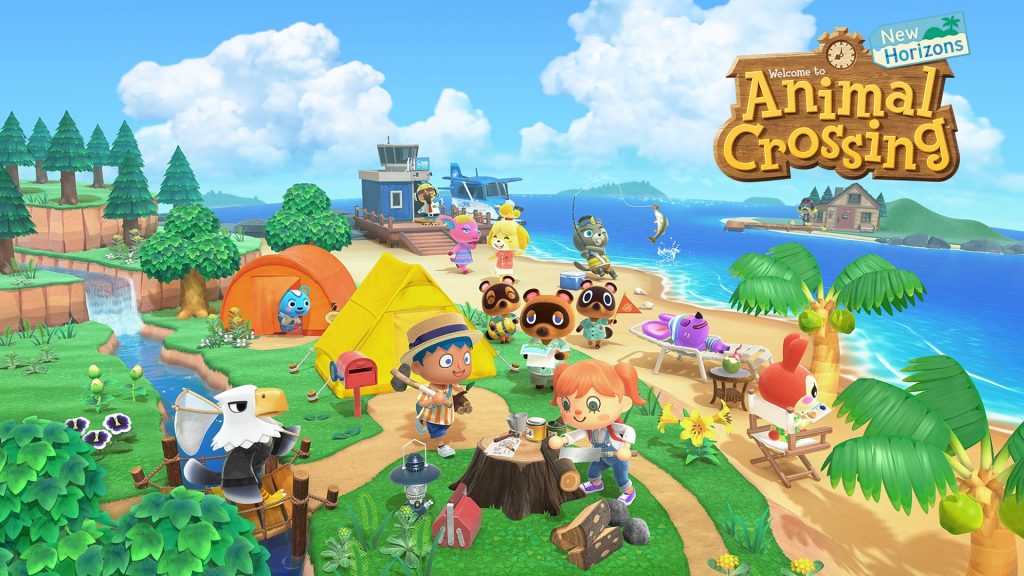 This is the name of a popular video game for Nintendo Switch which is called Animal Crossing: New Horizons in English. It kept many people from going crazy while cooped up in their homes under quarantine.
#4 – Abe-no-Mask (アベノマスク)
As a pun of "Abenomics," the term "Abe-no-mask" was coined to describe a washable gauze mask which subsequently became symbolic of the central government's ineptitude at dealing with the global pandemic. The ill-fitting masks were too small, cost 11 billion yen (approximately US $100 million), and were distributed late or, as was recently reported by the Japanese press, never at all.
#5 – Amabie (アマビエ)
This is a mythical mermaid-type of creature from Japanese folklore that allegedly emerged from the sea to help ward off illnesses. It is still thought to have helped Japan avoid the worst of the coronavirus. You can read more about it in "Mythical Creature Resurrected in the Fight against the Coronavirus" in my SubStack Real Gaijin.
#6 – Online 00 (オンライン○○)
This term simply means "connected to the internet," reflective of just how plugged-in Japanese society has become. It is sort of the Japanese equivalent to the "internet of things (IoT)."
#7 – Demon Slayer: Kimetsu-no-Yaiba (鬼滅の刃)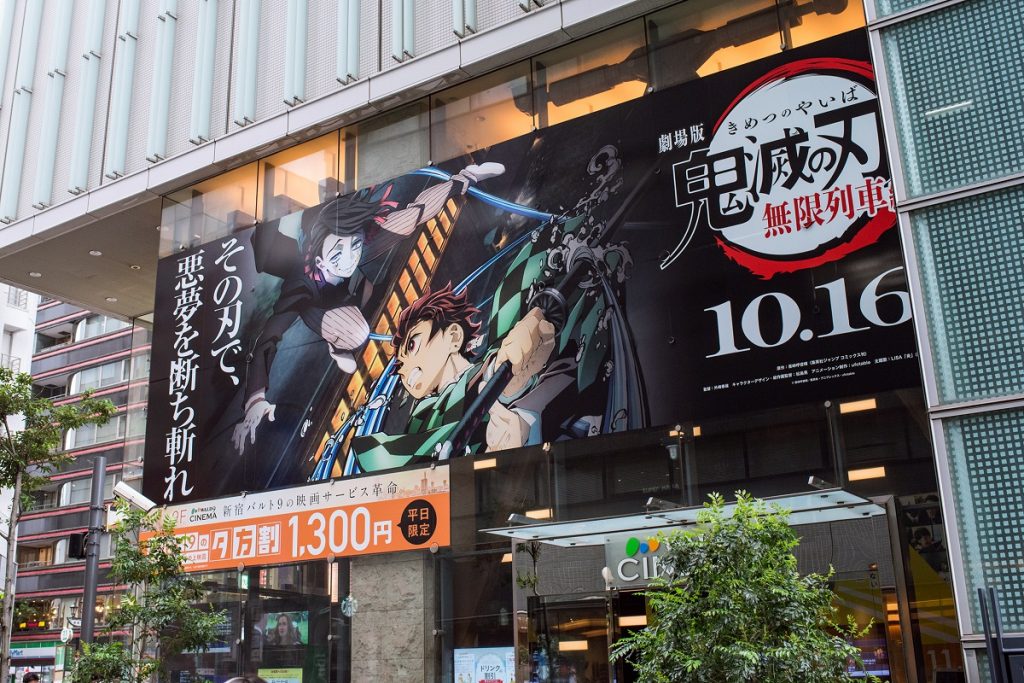 This is the name of the #1 grossing movie in Japan during 2020 which was based upon the manga with the same name.
#8 – GoTo Campaign (GoToキャンペーン)
To spur a recovery in the domestic tourism sector, just as the pandemic was getting worse the central government sponsored a popular discount travel initiative called GoTo Travel. While the campaign did help to rescue many struggling hotels and inns across the country, it is also considered to be one of the primary causes of how Covid spread throughout the country from the city-centers of Tokyo and Osaka. Now that the coronavirus seems to have subsided, the government is seriously considering reviving the GoTo Travel campaign in 2022.
#9 – Solo Camp (ソロキャンプ)
As a means to social-distance, solo camping grew in popularity throughout Japan during 2020.
#10 – Fuwa-chan (フワちゃん)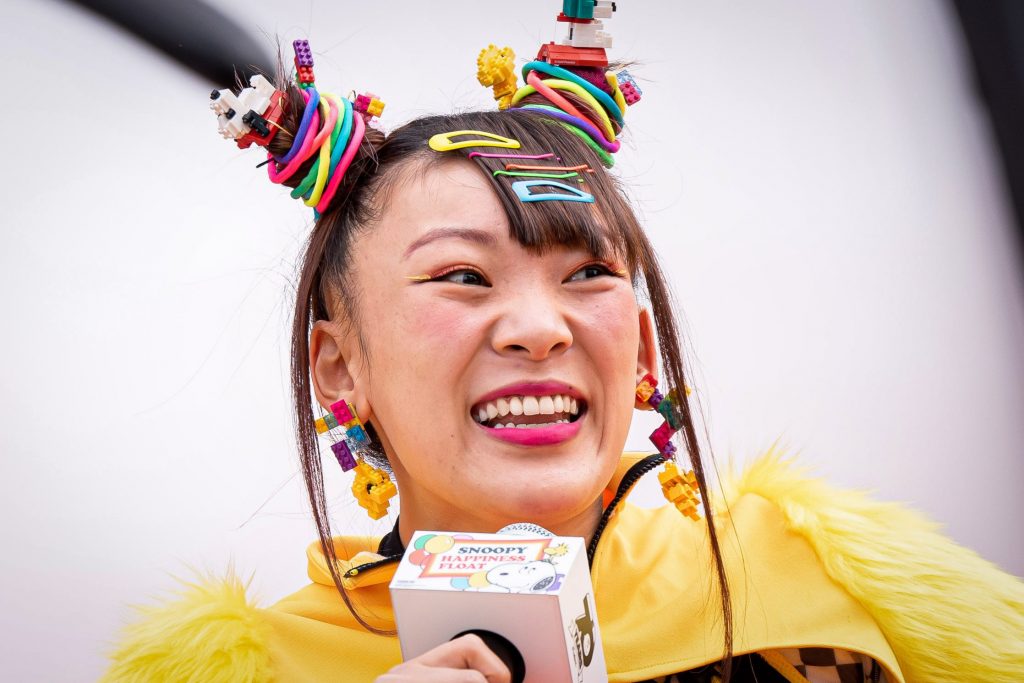 Haruka Fuwa, simply known as "Fuwa-chan" in Japan, is the name of a popular YouTube personality who successfully broke into the notoriously cliquish world of Japanese television broadcasting. Her over-the-top presence was ubiquitous throughout 2020.
So, the selection committee has their work cut out for them as they sift through the new word nominees for 2021.
---
The 30 new words and phrases nominated for this year's New Word Awards are a testament to how the Japanese language readily adopts words from abroad, nurtures organically developed language, and reflects current trends. Like you I will be on the edge of my seat when they final winners are revealed in early December.
---
Links to Japanese Sources: https://news.yahoo.co.jp/articles/be3ad1de93123c5d5c5d972215417c190af3b208 and https://resemom.jp/article/2021/11/05/64229.html.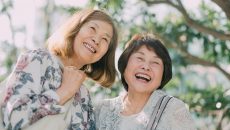 Check out Hatoyama, Japan. The small town in Saitama prefecture is literally considered Japan's happiest town.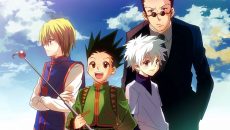 Wait no more! Yoshihiro Togashi, the creator of Hunter x Hunter took to Twitter hinting at more chapters after a long hiatus!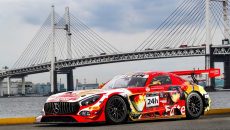 Enter the world of itasha, Japan's anime, manga, and video game character-themed cars that fuse together two subcultures.