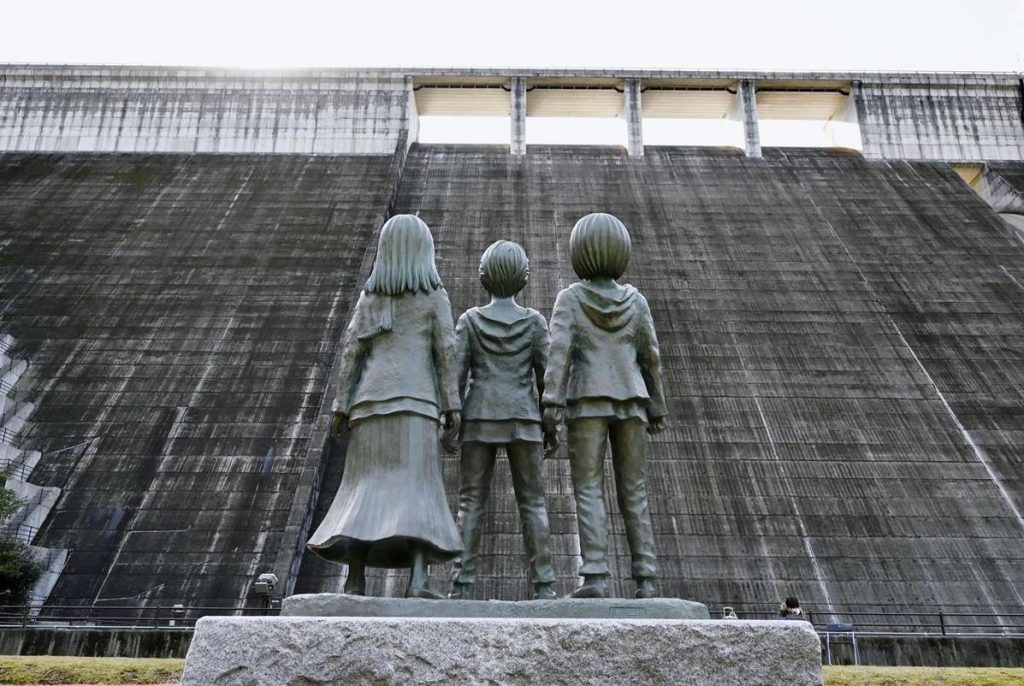 Attack on Titan Museum Opens in Japan
Check out the newly opened Attack on Titan museum in author Hajime Isayama's hometown for the ultimate super-fan experience!
As one of the most popular and critically acclaimed manga and anime series in history, it is only right for Attack on Titan, known as Shingeki-no-Kyojin (進撃の巨人) in Japanese, to get its own museum in its author's hometown of Hita, in Oita prefecture on the southern island of Kyushu.
Attack on Titan follows the story of Eren, in a world where humans live in cities surrounded by giant walls to protect them from the titans, giant man-eating creatures that prey on humanity. Eren hopes to exterminate the titans to save the human race. The dark fantasy series sold 100 million copies as of 2019 since its release in 2009 and was released as an animated series in 2013.
Attack on Hita
In collaboration with the city of Hita, an event titled Attack on Hita (進撃の日田) is taking place to promote the museum as well as boost tourism in Isayama's hometown.  The "Attack on Hita" is not limited to the museum as the event is taking place across Kyushu, including the city of Kokura in Kitakyushu prefecture.  Further, a smartphone app that utilizes augmented reality (AR) offers a chance to bring the titans to life!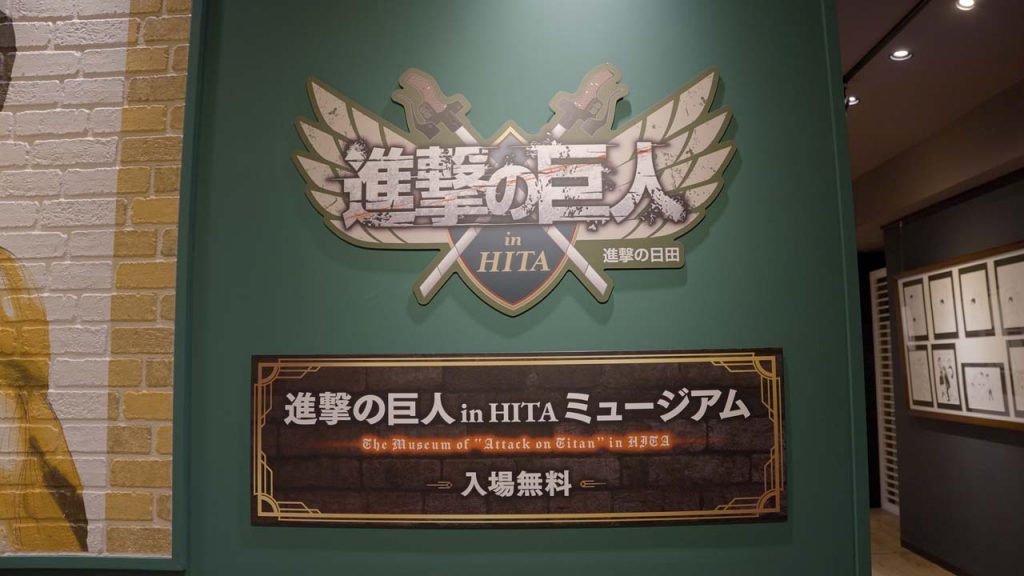 Born and raised in Hita, Isayama and his team decided that the only place for an Attack on Titan museum would be in his hometown. On March 27, 2021, the museum opened and marked the beginning of its journey as a sacred place for Attack on Titan fans.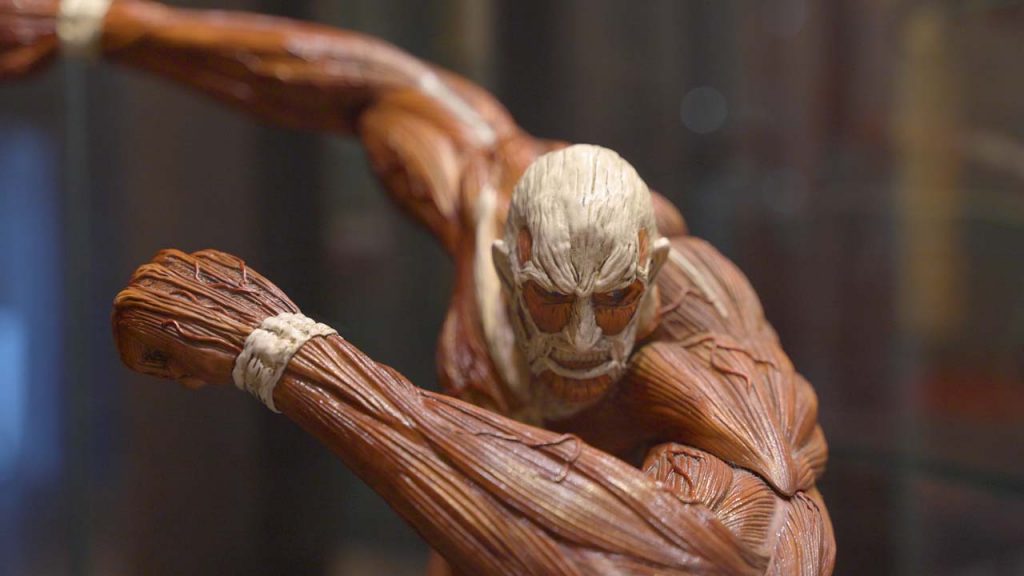 Things To Check Out
Fans who travel to Hita will immediately be met by a bronze statue of Captain Levi outside of the train station. Throughout Hita, you can dine on Attack on Titan themed cuisine at select restaurants and cafes, and purchase original souvenirs at various shops.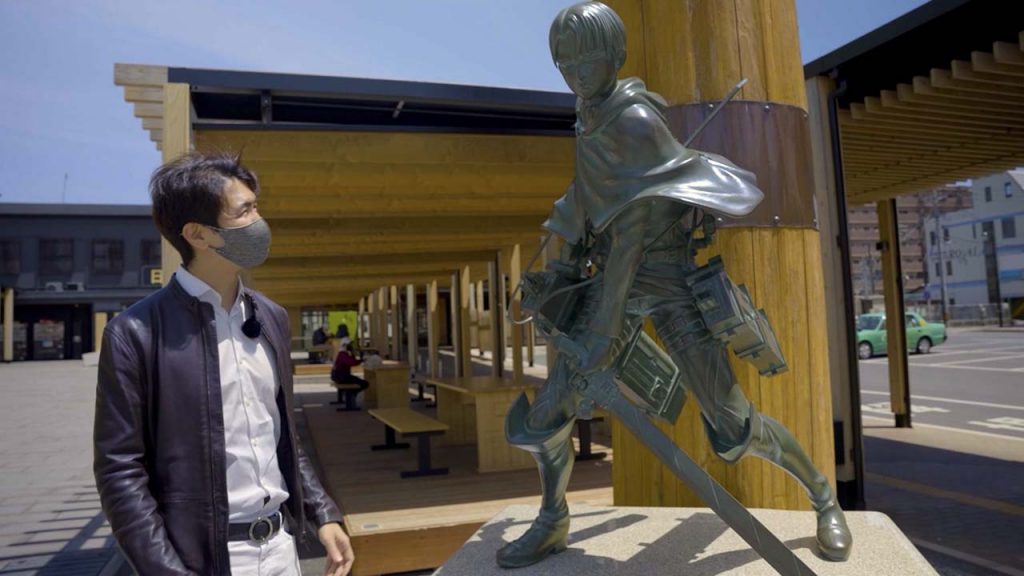 "The Museum of Attack on Titan In Hita" offers free admission, and access to original artwork, sketches, rough drafts, and portraits of characters by Isayama himself, as well as a brief look into the personal life of the author. This includes pictures of a 7-month-old Isayama, sketches drawn when he was in highschool, and even his actual desk! Here, fans get a glimpse at the origins of Isayama's artistic style, workflow, and work environment.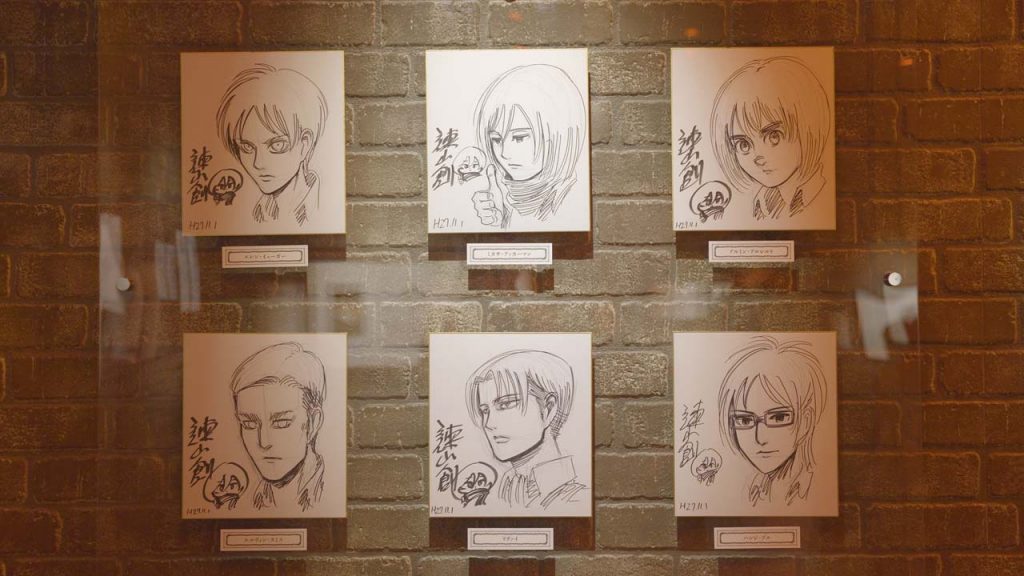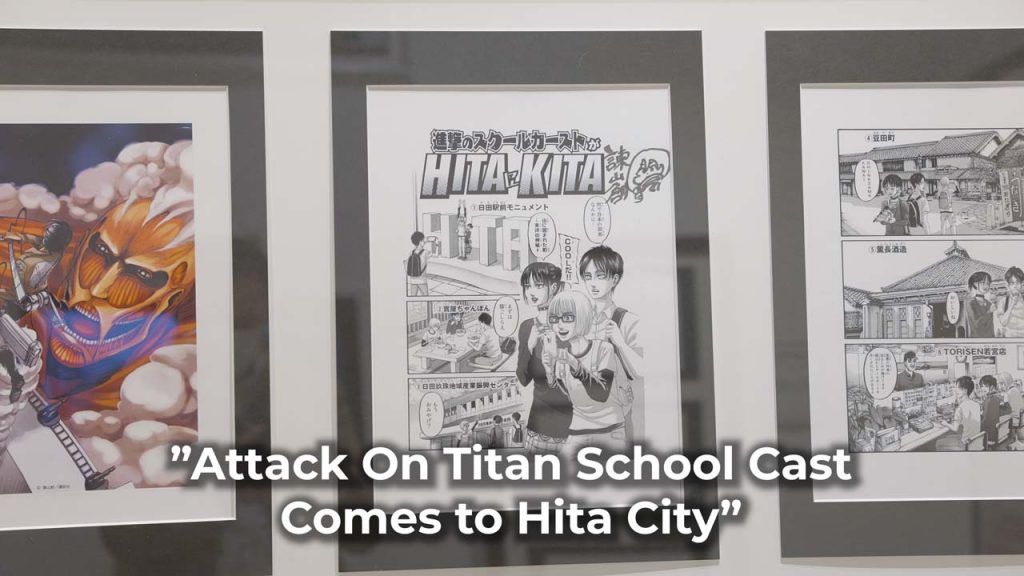 You can also travel to the nearby Oyama dam, where you'll be greeted by a bronze statue of Eren, Mikasa, and Armin looking up at the massive dam, resembling the iconic scene when they first laid eyes on a Titan. The bronze statues of Captain Levi, Eren, Mikasa, and Armin were crowdfunded by devoted fans.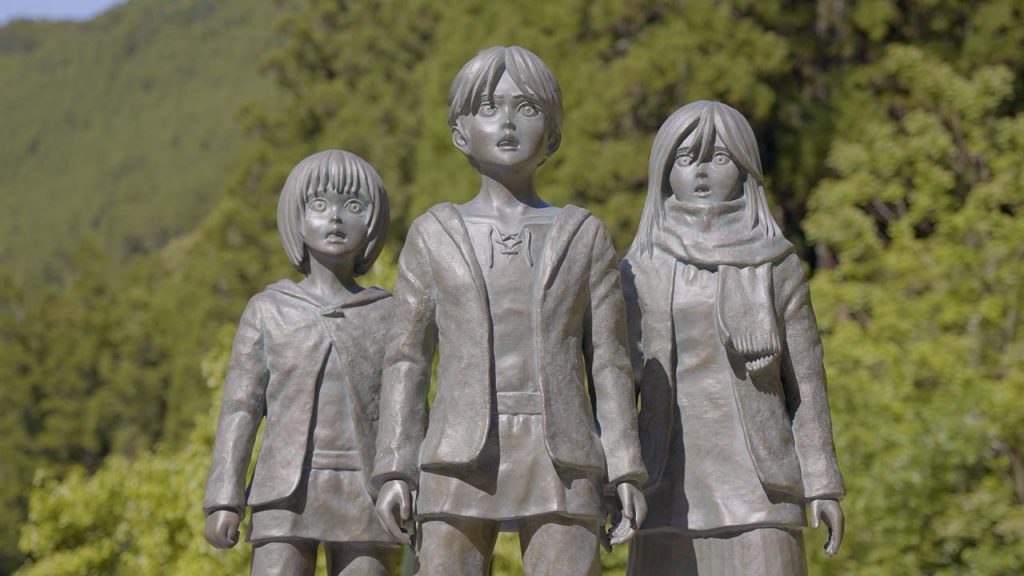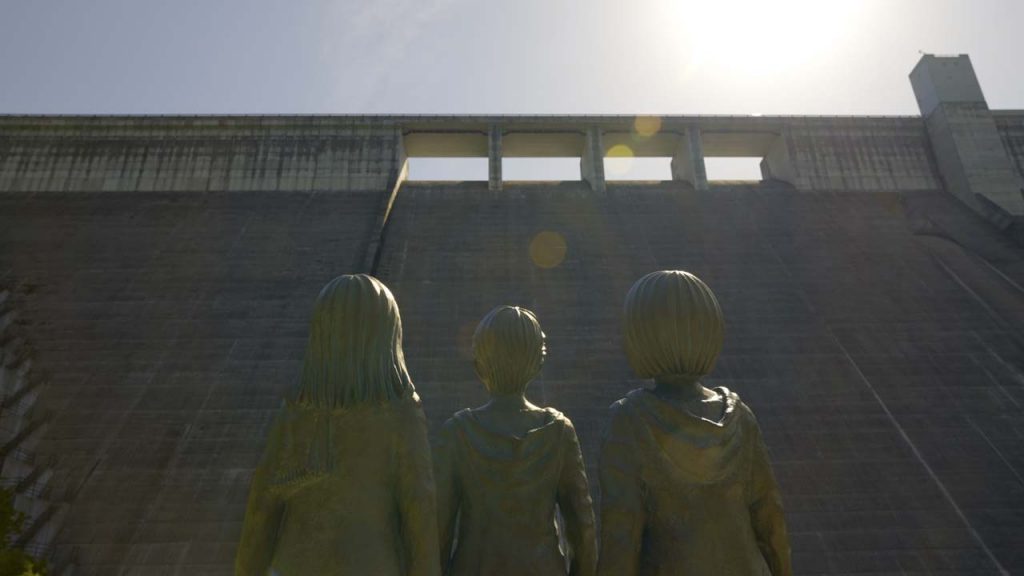 The "Attack on Titan in Hita" App
But wait, there's more!  The fun doesn't end here as fans can actually start the experience even before arriving in Hita with the "Attack on Titan in Hita" app on their smartphones.  The app offers a GPS-based augmented reality (AR) experience, which will reveal giant AR renderings of titans bringing the animated titans to life at select locations across Kyushu. The most recent update saw the reveal of an armored titan in Oku Hita and a beast titan outside of Hita station.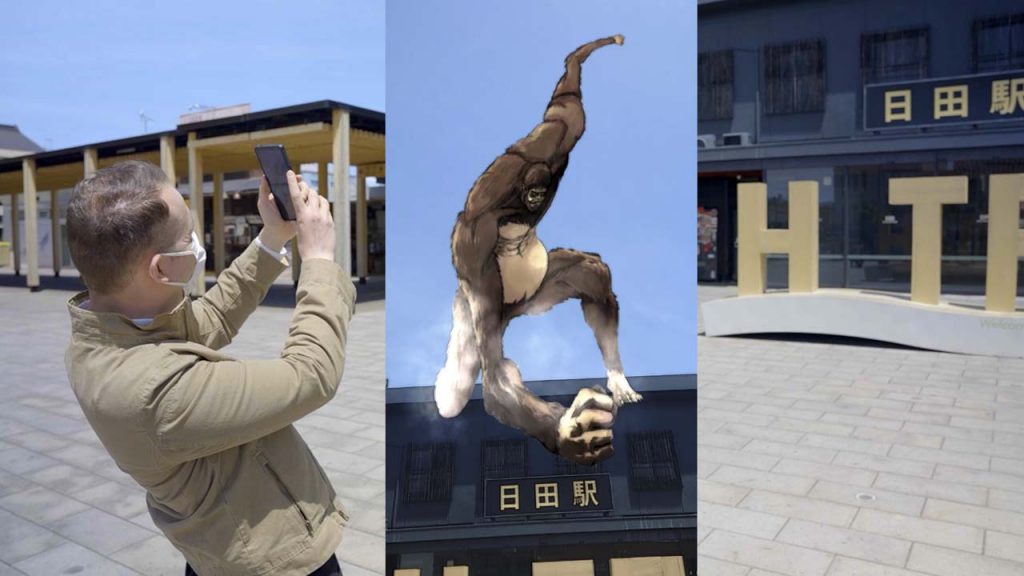 While most of these locations are in Hita, about 2 hours away at the RiverWalk Mall in Kitakyushu, another AR location will reveal a giant titan.  The RiverWalk Mall also features many more photo locations and a stamp rally so fans can obtain an exclusive Attack on Titan postcard once they bring their completed stamp card to the museum in Hita.  
Be sure to check out the video on the museum for an in-depth look at the AR app, bronze statues, and inside the museum! Hopefully, you'll get a chance to visit the museum in the near future!
Sources:
https://news.yahoo.co.jp/articles/d5fef2aa009f6712baa558272a217ba63b3241b6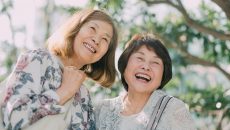 Check out Hatoyama, Japan. The small town in Saitama prefecture is literally considered Japan's happiest town.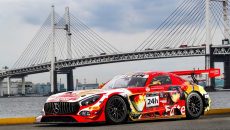 Enter the world of itasha, Japan's anime, manga, and video game character-themed cars that fuse together two subcultures.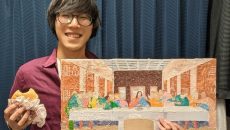 Leonardo da Vinci would be proud of his modern day novice protégé who chose an unusual medium for his first work.