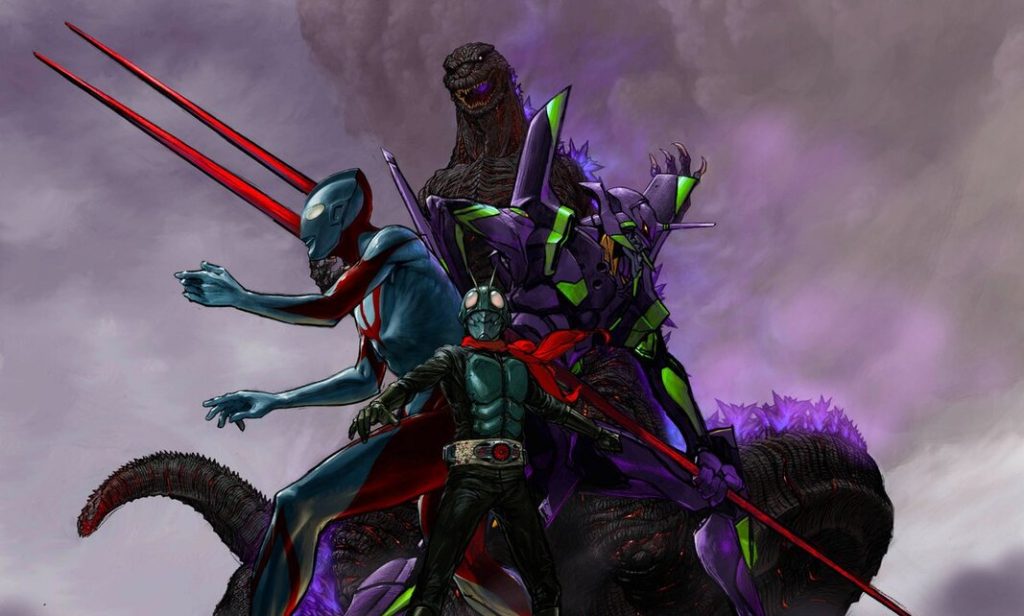 Godzilla, Evangelion, Ultraman, and Kamen Rider Team Up in Shin Japan Heroes Universe
Four legendary Japanese characters are coming together to form a new Avengers-like group, the Shin Japan Heroes Universe!
Key Points
The universes of Neon Genesis Evangelion, Godzilla, Kamen Rider, and Ultraman will collide as they team up in the upcoming film, Shin Japan Heroes Universe
The film will involve all four entertainment companies behind the characters teaming up like to make it happen
The process started back in 2016 with the first of the "shin" movies and now more installments are on the way to start building the universe
The Japanese Avengers are Coming with Shin Japan Heroes Universe!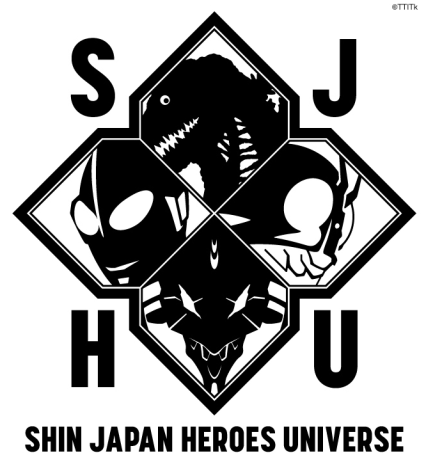 If you grew up loving anime, superheroes, or even just giant monsters, the next few years will be amazing for you, especially if you like Japanese giant monsters.
Just like the excitement we felt when we heard all the superheroes we loved were teaming up together in The Avengers film series, the same thing is now happening in Japan with some of its most iconic characters.
That's right, the universes of Ultraman, Kamen Rider, Neon Genesis Evangelion, and Godzilla will collide in the upcoming film, Shin Japan Heroes Universe.
Four powerhouse Japanese animation and production studios, Toho, Studio Khara, Tsuburaya Productions, and Toei, are all teaming up to bring Shin Japan Heroes Universe to life. A key player in the midst of all of this is world-renowned animator and director, Hideaki Anno, who you may know as the creator of Neon Genesis Evangelion, Evangelion: 3.0 + 1.0 Thrice Upon a Time (Shin Evangelion in Japanese), and Shin Godzilla.
Before you start jumping out of your seats, you should know that at the moment, no release date has been set. However, it is likely that this epic team-up won't be coming out for quite some time. While the Shin Japan Heroes won't be appearing on the big screen together anytime soon, individually, they'll be gracing viewers with their presence in new "Shin" movies.
Hideaki Anno's "Shin" Movies Hyping up Shin Japan Heroes Universe
First off, we saw the release of Shin Godzilla back in 2016, which Anno directed, then Shin Evangelion in 2021, which was also directed by Anno. In the lead-up to Shin Japan Heroes Universe, we'll also get to watch Shin Ultraman which is set to release in 2022. It is produced by Anno himself and directed by his long-time collaborator, Shinji Higuchi. Following Shin Ultraman, we'll get to get a look at Shin Kamen Rider in 2023. Anno himself is set to direct.
The key component in Shin Japan Heroes Universe is the "shin" part, which simply means "new" in Japanese. You likely have already guessed that all four of the heroes (if Godzilla is considered a hero) have, or will be receiving, a new, or shin, film that serves as a reboot of the series for modern audiences.
Now, let's take a deeper look into which heroes and giant monsters will be making the team in this Avengers-esque film, starting off with Shin Godzilla.
Shin Godzilla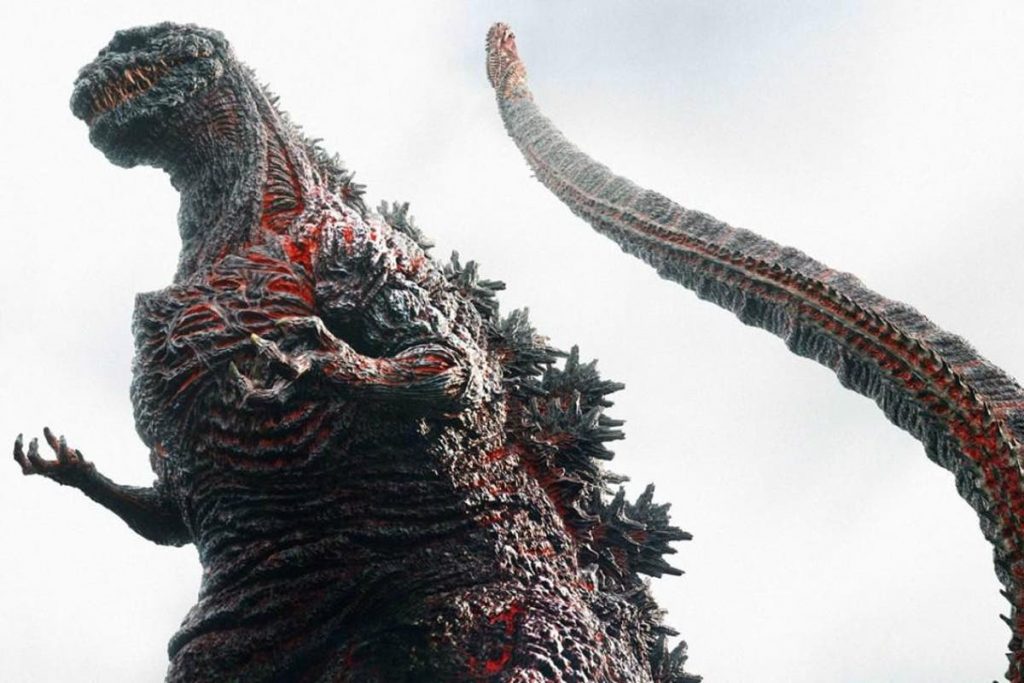 Back in 2016, Toho released Shin Godzilla which became the 31st installment in the Godzilla franchise, which is the longest-running film franchise ever. The first Godzilla film came out in 1954 and was distributed by Toho. Before Shin Godzilla, Toho hadn't released a Godzilla film since 2004's Godzilla: Final Wars.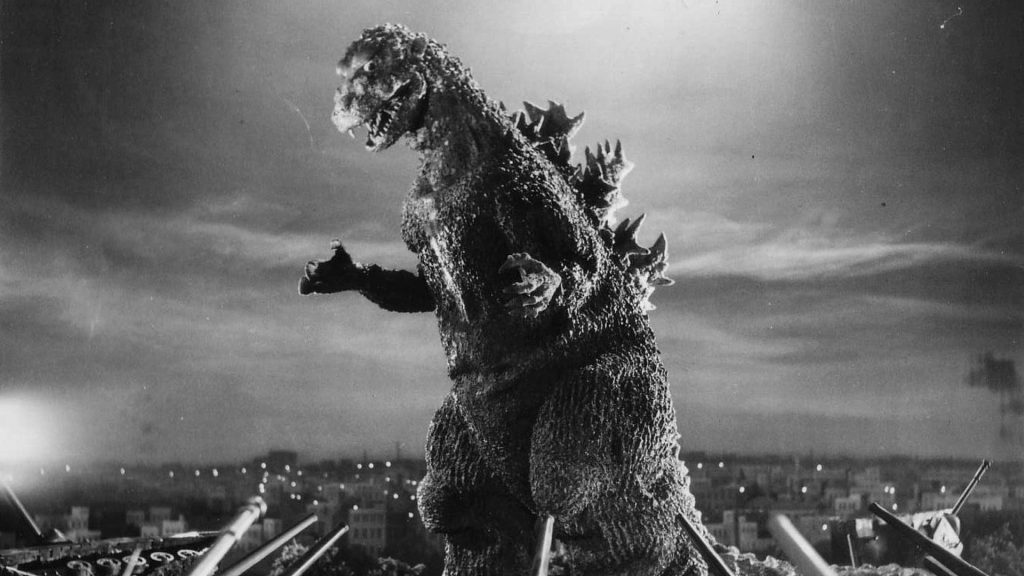 Shin Godzilla ended up being a smash hit that was the highest-grossing live-action film in Japan of 2016 and was the most successful Godzilla film in the franchise, grossing over 78 million USD worldwide. Anno and Higuchi who directed together won the Director of the Year award for it.
Shin Evangelion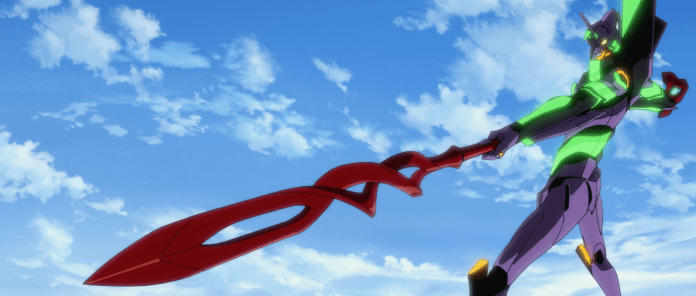 Next in 2021, we saw Shin Evangelion, referred to as Evangelion: 3.0 + 1.0 Thrice Upon a Time in English, written and directed by Anno and distributed by Toho and Toei. The newest installment of Anno's legendary Evangelion series was the highest-grossing film in the franchise which started out as a manga back in 1994.
Shin Ultraman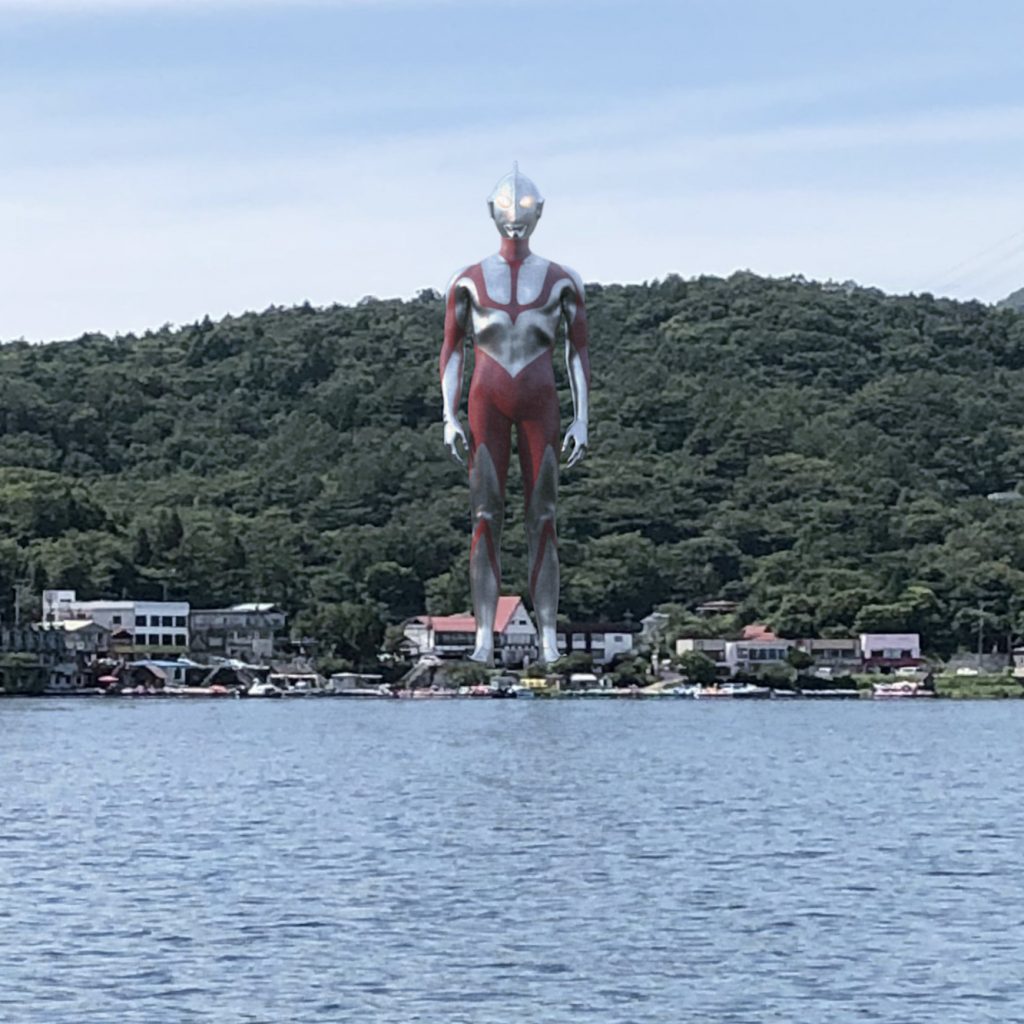 In the upcoming Shin Ultraman, Higuchi and Anno will team up once again with Higuchi directing and Anno writing and producing. Shin Ultraman will revitalize and reimagine Ultraman, a gigantic hero who fights monsters and aliens wreaking havoc on Japan.
Ultraman and the Ultra Series as a whole is one of Japan's most well known media franchises. In the 80's, Ultraman was the third best-selling licensed character in the world.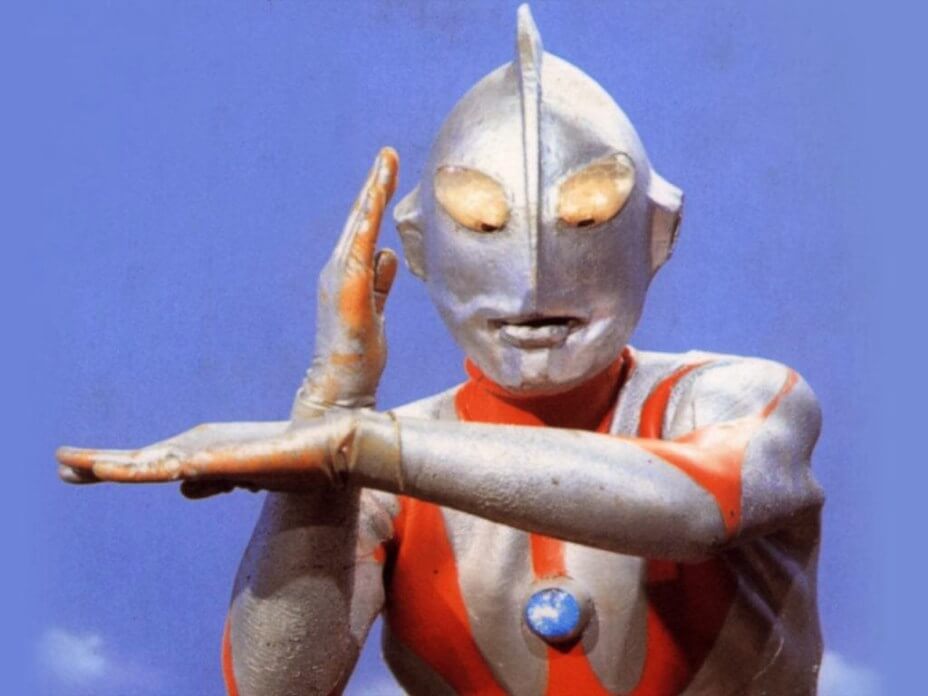 The Ultra Series refers to any installment in the franchise released by Tsuburaya Productions. Shin Ultraman will feature a hero similar to the original suit worn by Ultraman back in 1966. Toho, Tsuburaya Productions, and Studio Khara will all present the film.
Shin Kamen Rider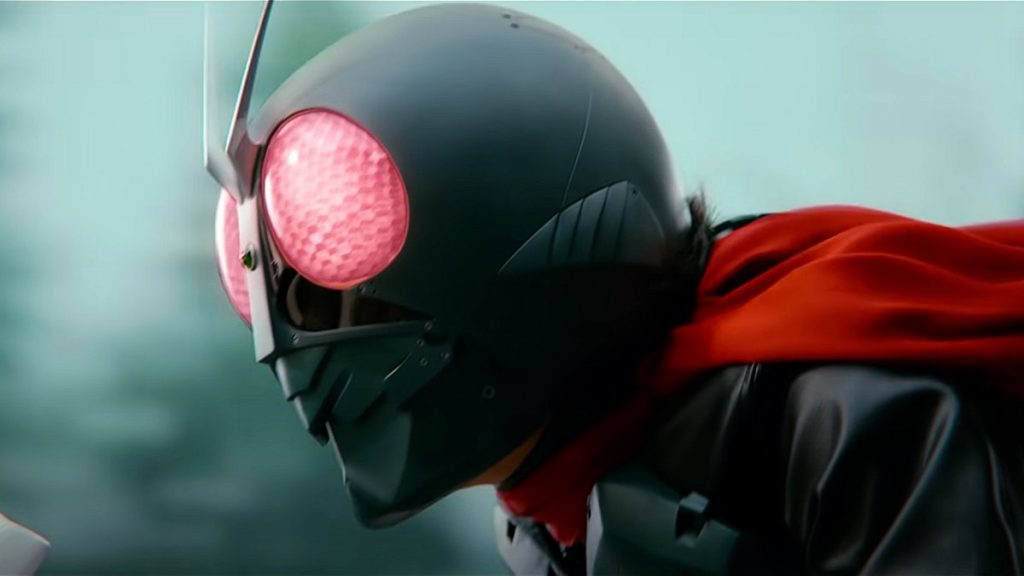 Lastly, in 2023, we'll see Shin Kamen Rider, written and directed by Anno. Kamen Rider, usually referred to as "Masked Rider" in English, will re-energize the original 1971 season of Kamen Rider. The Kamen Rider series continues to this day, and Shin Kamen Rider will celebrate the franchise's 50 year anniversary.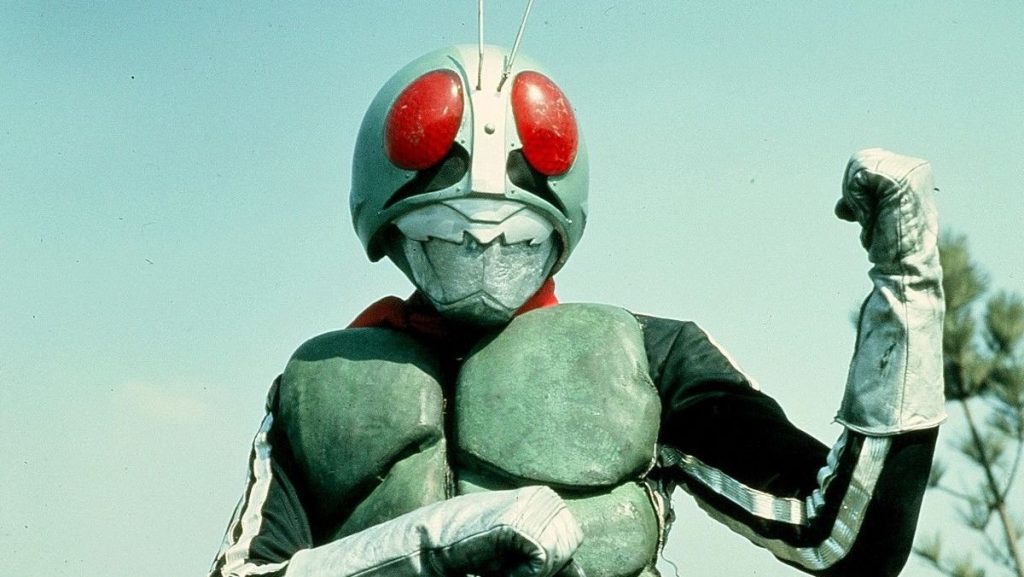 Kamen Rider, similar to both Ultraman and the Power Ranger series, changed every year, although the premise remained the same. Kamen Riders are heroes who transform with their special belts and ride motorcycles to fight against monsters or aliens attacking earth. Shin Kamen Rider will be released by Toei.
Stay tuned by checking up on the official Shin Japan Heroes Universe website!
I personally can't wait for all of the upcoming films! Which ones are you looking forward to the most?
–
Sources:
https://news.yahoo.co.jp/articles/2313062ee1881f3ca9a28277bf0d1a7844baece1
https://m-78.jp/news/post-6227
More Stories from Japan Insider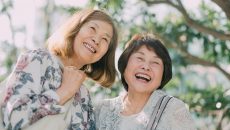 Check out Hatoyama, Japan. The small town in Saitama prefecture is literally considered Japan's happiest town.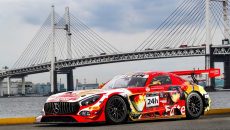 Enter the world of itasha, Japan's anime, manga, and video game character-themed cars that fuse together two subcultures.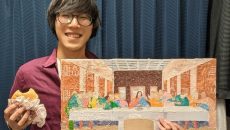 Leonardo da Vinci would be proud of his modern day novice protégé who chose an unusual medium for his first work.